So then you are no longer strangers and aliens, but you are citizens with the saints and also members of the household of God, built upon the foundation of the apostles and prophets, with Christ Jesus himself as the cornerstone. In him the whole structure is joined together and grows into a holy temple in the Lord; in whom you also are built together spiritually into a dwelling place for God."
So far in our series of devotions on racial reconciliation we have seen God's big plan to unite all things in Christ. Ephesians 2 shows that central among these things to be united are divided groups of people. Through the cross of Christ, God makes reconciliation possible, not only between us and God, but also among us and us, if you will. Christ, our peace, wages peace among us, uniting us and reconciling us to God in one unified body.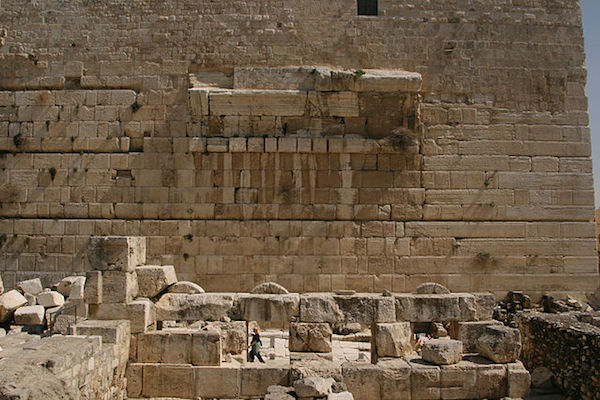 Today, we see how God's reconciling work in Christ gives us a new identity and a new community. In context, Paul is speaking to Christians who were once Gentiles. Now, in Christ, they are "no longer strangers and aliens," but "citizens with the saints and also members of the household of God" (2:19). Moreover, they are stones in "a holy temple in the Lord, . . . a dwelling place for God" (2:21-22). Each believer in Christ, no matter his or her ethnic background, is a citizen in God's nation, a member of God's household, and a stone in God's temple. This new identity necessarily binds believers together in a new community. Together, we are citizens in God's kingdom, brothers and sisters in God's family, and stones in God's dwelling place.
Like most American Protestants, I was raised in a Christian tradition that emphasized my new identity as an individual Christian. Christian community was important, but only secondarily. Ephesians 2 shows us that who we are in Christ – fellow citizens, siblings, stones – necessarily and essentially binds us together with other believers. The church, made up of formerly divided peoples, is not incidental to God's plan for us. Rather, it is in the very center of that plan.
When we come to grasp who we are in Christ and how this joins us to others, we begin to see our work in this world differently. We are not independent agents pursuing our own goals and objectives. Rather, we belong to the people of God. We embrace God's goals and objectives, God's values, and God's big plan for the cosmos and all of its implications. Thus, reconciliation among peoples is central to our life and leadership. And if we live in a world where peoples are divided by race, then racial reconciliation will be a central facet of our work and prayer.
Our context is different from that of the Apostle Paul. Yet, the good news of Ephesians 2 speaks loudly and hopefully in our world. To those who have been excluded from power, privilege, and opportunity, the gospel says, "you are no longer strangers and aliens." To those who have been left out, it says, "you are members of the household of God." To those of us who have been included, the gospel calls us to open our hearts, our families, and our institutions so as to welcome our new companions. It calls us to make right that which has been wrong, to reorder our lives and values according to a godly vision of inclusive community.
QUESTIONS TO CONSIDER:
When you think of your identity in Christ, what comes to mind?
As you reflect on what it means that you're a fellow citizen in God's kingdom, what difference does this make?
As you reflect on what it means that you're a sister or brother in God's family, what difference does it make?
Finally, as you think of yourself as a stone in God's temple, what difference might this make in the way you live today?
PRAYER:
Gracious God, you have made me new through Christ. You have given me multifaceted new identity. I belong, not only to you, but also to your people. I am a fellow citizen in your kingdom, a member of your family, a stone in your temple. I am deeply and inexorably bound to you and through you to your people.
This means, Lord, that I am united to people who are not just like me. I have brothers and sisters who have grown up in different earthly families. I am one with people of different races, ethnicities, nationalities, politics, and denominations. Help me to live in light of this truth. Help me to lead in light of this truth. Give me eyes to see what must change in myself, my workplace, my church, and my culture. Help me, Lord, to be an agent of your reconciliation in all I do. Amen.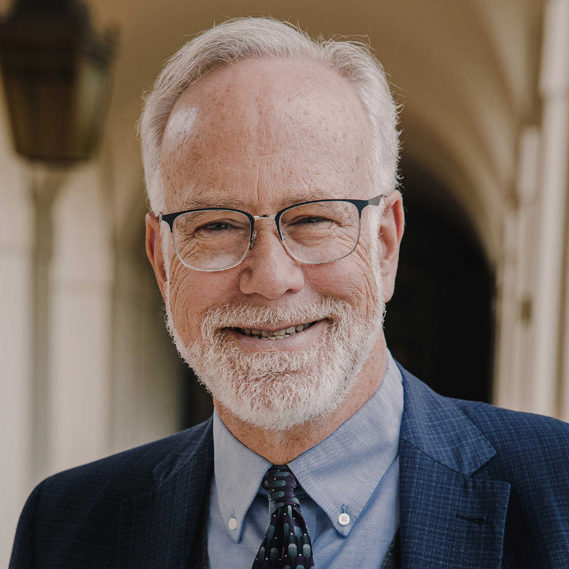 Dr. Mark D. Roberts is a Senior Strategist for Fuller's Max De Pree Center for Leadership, where he focuses on the spiritual development and thriving of leaders. He is the principal writer of the daily devotional, Life for Leaders, and the founder of the De Pree Center's Flourishing in the Third Third of Life Initiative. Previously, Mark was the Executive Director of the De Pree Center, the lead pastor of a church in Southern California, and the Senior Director of Laity Lodge in Texas. He has written eight books, dozens of articles, and over 2,500 devotions that help people discover the difference God makes in their daily life and leadership. With a Ph.D. in New Testament from Harvard, Mark teaches at Fuller Seminary, most recently in his D.Min. cohort on "Faith, Work, Economics, and Vocation." Mark is married to Linda, a marriage and family counselor, spiritual director, and executive coach. Their two grown children are educators on the high school and college level.