Create in me a clean heart, O God,
+++and put a new and right spirit within me.
Focus
Yes, by all means celebrate the new year (safely, of course). But do you long for something more? We need, not just a new year, but a new heart. We need to be renewed from the inside out. That's God's business! If you turn to him, God will give you a new heart, by grace through Jesus Christ. Now that's really something to celebrate!
A New Devotional Resource – 52 Workday Prayers
As you start out a new year, I'd like to mention a brand-new devotional resource you might find helpful. It's called: 52 Workday Prayers: Learn from the Psalms How to Pray Through Your Work. I have gathered the Psalm-based prayers I've been working on for over a year, editing them, adding to them, and gathering them in this collection. You can purchase a neatly-designed PDF version from our store, for use on any digital device (phone, computer, tablet) or for printing (if you prefer a hard copy version). You can learn more here.
Devotion
Happy New Year!
I expect you share with me great hopes for 2021. Mainly, we are all hoping that this year will include the vaccination of billions of people throughout the world, thus effectively ending the reign of terror of the novel coronavirus. We have many other hopes as well, hopes for our individual lives, for our families and friends, for our workplaces and churches, for our country and our world.
If you're like me, it will take you a while to get used to saying or writing 2021. A new year requires some adjustment. But, in truth, the fact that the calendar has changed actually makes relatively little difference in our lives. The year may be new, but for the most part, you and I haven't undergone some magical, overnight renewal. We're still the people we were yesterday, only perhaps more tired if we stayed up until midnight.
Though I think it's fine to celebrate the new year, with appropriate social distancing, of course, when I stop to think about it, I'm not really all that excited about changing my calendar. The newness I crave goes much deeper than this. The yearning of my heart is captured perfectly in Psalm 51:10, "Create in me a clean heart, O God, and put a new and right spirit within me." That's what I need today, a heart cleansed by God's grace, a spirit that is new and right. Yes, that's it!
Notice that this kind of renewal is not something you can I can produce on our own. Only God can "create" a clean heart and a new spirit within us. This is clear, not only from the request of verse 10, but also from the use of the verb "create" (bara' in Hebrew). This verb, found in the first verse of the Bible as God created the heavens and the earth, is used in Scripture exclusively for God's activity. God alone has the power to create the universe. God alone has the power to create a clean heart and new spirit within us.
This does not mean, however, that we cannot participate in this work of divine renewal. We can, according to Psalm 51, by, first of all, coming before God as we are, acknowledging our brokenness, relying on God to forgive, restore, and renew us. Then we can participate in practices that help us grow in relationship with the Lord. For the psalm writer, these included sacrifices offered in the temple (51:19). For us, the practices that contribute to our inner renewal include such things as prayer, worship, biblical study and reflection, silence, journaling, Scripture memorization, community, gratitude, hospitality, doing justice, loving-kindness, and walking humbly with God (see Micah 6:8). None of these disciplines make us instantly new. But they all help us grow in God's grace, thus opening our hearts to ongoing renewal by the Spirit.
So, as you celebrate the beginning of a new year, let this also be a time for you to ask the Lord to renew you from the inside out. As you ask, make yourself available to the Spirit by engaging in practices that open your heart and prepare your mind for the work of God within you.
Reflect
What hopes do you have for this new year? For yourself? For your family? For your friends? For your work? For your church? For your country? For the world?
In what ways would you like God to renew you in 2021? Where do you need to be made new?
Might you experiment this year with a new Christian practice, not to earn God's favor, but in response to his favor already given to you?
Act
As you meditate on Psalm 51:10, ask the Lord whatever arises within you. Be specific in asking God to renew you in particular ways.
Pray
Gracious God, on this first day of the new year, we look ahead with hope to what will happen in 2021. Thank you for getting us this far!
Yet, we recognize that a new date on the calendar doesn't change much. It certainly doesn't change us on the inside. And that's what we need, to be renewed from the inside out.
So, inspired by Psalm 51, I ask you to create in me a clean heart. Renew a right spirit within me. Do in me what I cannot do myself, Lord. Make me new by your grace.
Help me, I pray, to join you in this work of renewal. May I engage in practices that open my heart to you, practices that form me in the image of Christ. These are not ways to make you more gracious to me, Lord. But they are ways for me to experience your grace each day.
Lord, if there is something new you'd like me to start practicing, please show me. And if you want me to stay the course in my disciplines, help me to be faithful, seeking you each day.
All praise be to you, O God, Father, Son, and Holy Spirit, for you are making all things new . . . including me! Amen.
---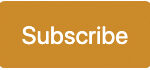 Sign up to receive a Life for Leaders devotional each day in your inbox. It's free to subscribe and you can unsubscribe at any time.
Find all Life for Leaders devotions here. Explore what the Bible has to say about work at the unique website of our partners, the High Calling archive, hosted by the Theology of Work Project. Reflection on today's Life for Leaders theme can be found here: Best of Daily Reflections: The Sacrifice God Desires

---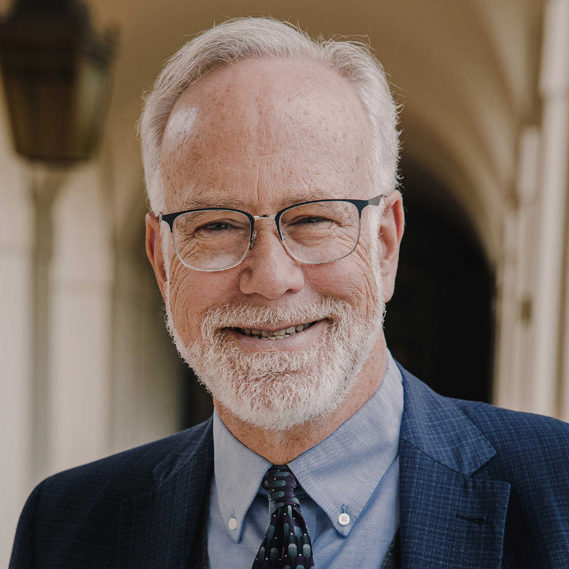 Dr. Mark D. Roberts is a Senior Strategist for Fuller's Max De Pree Center for Leadership, where he focuses on the spiritual development and thriving of leaders. He is the principal writer of the daily devotional, Life for Leaders, and the founder of the De Pree Center's Flourishing in the Third Third of Life Initiative. Previously, Mark was the Executive Director of the De Pree Center, the lead pastor of a church in Southern California, and the Senior Director of Laity Lodge in Texas. He has written eight books, dozens of articles, and over 2,500 devotions that help people discover the difference God makes in their daily life and leadership. With a Ph.D. in New Testament from Harvard, Mark teaches at Fuller Seminary, most recently in his D.Min. cohort on "Faith, Work, Economics, and Vocation." Mark is married to Linda, a marriage and family counselor, spiritual director, and executive coach. Their two grown children are educators on the high school and college level.