"My prayer is not for them alone. I pray also for those who will believe in me through their message, that all of them may be one, Father, just as you are in me and I am in you. May they also be in us so that the world may believe that you have sent me. I have given them the glory that you gave me, that they may be one as we are one—I in them and you in me—so that they may be brought to complete unity. Then the world will know that you sent me and have loved them even as you have loved me."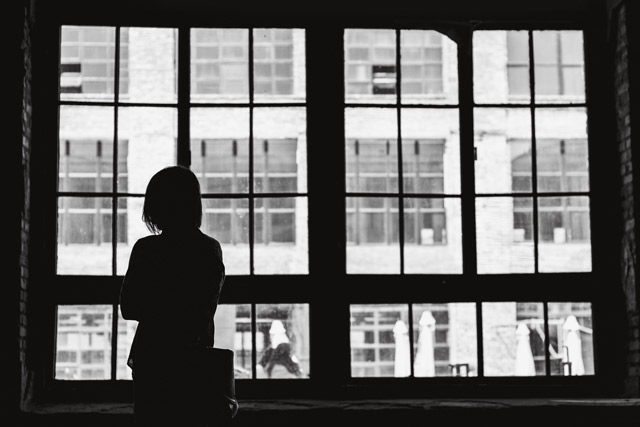 Many of us have been deeply wounded by others. Some bear burdens so great, we would be astounded to take in their full weight. God's invitation to forgiveness is not a call to "just get over it." The invitation to forgiveness is not a mandate to "forget about it and move on." After all, we are human, and each of us is doing the very best we can with the story we're writing.
It's okay to take it slow. In fact, it's sometimes better to take it slow. Indeed, if you feel as if you've got to rush into forgiveness, maybe it's better to wait instead.
Honestly.
Forgiveness is not a project; it's a process. It takes a little getting used to, but two steps forward and one step back is perfectly normal in the process of forgiveness.
When we start out on the journey toward forgiveness, some of what we experience will make us feel off balance. Our instinct is to resist it. That's normal. It's okay to question the journey, the process, and even the goal.
At first, it may not sound like it, but Jesus's prayer for us on the night he was betrayed paves the way for us toward forgiveness. Jesus knew how hard it might sometimes be.
It's a beautiful prayer, but it's less of a mandate than it is a wonderfully spoken vision of a preferred future for us—as individuals and as a body of people moving through the world. It's a gift being offered to us, and we can claim it now, or later. We can claim it here, or there. Maybe it's the crown stored up for you in heaven. But what if it's actually a crown for here and now—on earth, as it is in heaven? What if the unity Christ prayed for for us isn't pie in the sky in the great by and by but rather right here, right now? And what if forgiveness is one of the ways to get us there?
Whether here and now, or by and by, we can stand on tiptoes in eager expectancy that God is making all things new. When the time is right, and when your heart is ready, forgiveness will reveal itself to you, not as an obligatory chore, but as the gift it was always meant to be.
QUESTIONS TO CONSIDER:
Have you felt pressured to forgive someone? Where does that pressure come from?
PRAYER:
I am not ready to forgive, and you know that, Lord. I don't even want the desire to forgive. I am hurt. I am deeply wounded. I am not ready to forgive. Amen.