Let no evil talk come out of your mouths, but only what is useful for building up, as there is need, so that your words may give grace to those who hear. And do not grieve the Holy Spirit of God, with which you were marked with a seal for the day of redemption.
Focus
When the Spirit of God is active in our lives, we will be transformed to be more and more like Christ. As this happens, we will stop using words to hurt others and will increasingly speak to heal and build up. Even now, we will begin to live, however partially, in the reality of God's glorious future.
Devotion
In yesterday's Life for Leaders devotion, we saw that our words can grieve the Holy Spirit. When we use words to tear people down rather than building them up, we sadden God's own Spirit.
Why? Why does Ephesians 4:29-30 make such a close connection between words and grieving the Spirit?
One answer to this question comes from the end of verse 29: "And do not grieve the Holy Spirit of God, with which you were marked with a seal for the day of redemption." We were first exposed to this hopeful notion in the first chapter of Ephesians: "In [Christ] you also, when you had heard the word of truth, the gospel of your salvation, and had believed in him, were marked with the seal of the promised Holy Spirit; this is the pledge of our inheritance toward redemption as God's own people, to the praise of his glory." The presence of the Holy Spirit in our lives is a sign, a guarantee of the full redemption that is coming. At that time God will make all things fully right—including us. Our relationships will be completely what God intends them to be. All of our words will build up, offer grace, celebrate beauty, and communicate love. So when we act and speak in ways contrary to our future redemption we grieve the Spirit who is the guarantee of that redemption.
Consider this rough analogy. In movies, and, I suppose, in real life, when married people have affairs they often remove their wedding rings. Why? Because there is something terribly wrong with wearing a sign of one's marriage covenant while breaking that very covenant. If a wedding ring had feelings, and if the wearer of that ring committed adultery, then surely the ring would grieve.
So it is with the Spirit of God. When we sin in words and in deeds the Spirit grieves because we are acting contrary to who we are in Christ and to the covenant God has made with us. Moreover, we are contradicting the reality of who we will one day be when God redeems all things.
Yet—and here's some astoundingly good news—we cannot "take off" the Spirit when we sin as we might remove a ring. Our passage does not suggest that God will remove the Spirit from us. Rather, when we sin through our words, God's Spirit remains faithfully present—ready to help us repent, confess, receive forgiveness, and live so as to honor God in all we do.
Furthermore, the Spirit is at work in us, helping us to be people who are formed so as to use words for good. God, through the Spirit, is in the process of making us to be more and more what we will one day be in God's presence. As it says in 2 Corinthians 3:18, "And all of us, with unveiled faces, seeing the glory of the Lord as though reflected in a mirror, are being transformed into the same image from one degree of glory to another; for this comes from the Lord, the Spirit." Through the Holy Spirit, God is transforming us. As this happens, we will be more and more inclined to use words that build up others for the glory of God.
Reflect
Do you ever think of what you will be like in the day when God redeems all things?
How might focusing on this coming reality make a difference in your life today?
How can you speak and act today so as to live consistently with the seal upon your life, the Holy Spirit of God?
Act
Today's action step is the same as yesterday's: If you're reading this devotion in the morning, think about how you might use your words today to build someone up. Ask the Lord for help with this. Then do it. (If you're reading this devotion in the evening, you can do what I'm suggesting tomorrow.)
Pray
Gracious God, thank you for claiming me as your own. Thank you for placing on me a permanent sign of the fact that I belong to you. Thank you for the Spirit who guarantees the redemption that is to come, when I will be fully the person you have created me to be. And thank you, Lord, for not removing your Spirit from me when my words and deeds are grievous to you.
Help me, I pray, to speak and act in ways that are consistent with who I will be on the day of redemption. Help me to honor the seal you have placed upon me, your very Spirit. Amen.
---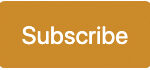 Sign up to receive a Life for Leaders devotional each day in your inbox. It's free to subscribe and you can unsubscribe at any time.
Find all Life for Leaders devotions here. Explore what the Bible has to say about work at the unique website of our partners, the Theology of Work Project. Commentary on today's Life for Leaders theme can be found here: A Genuine Reputation (2 Corinthians 3)

---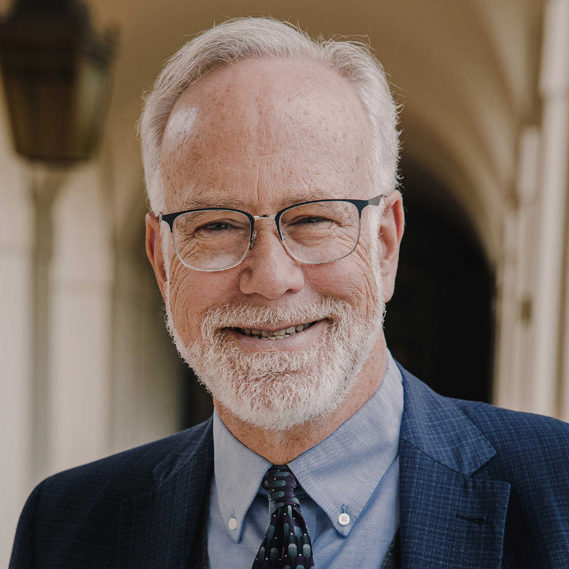 Dr. Mark D. Roberts is a Senior Strategist for Fuller's Max De Pree Center for Leadership, where he focuses on the spiritual development and thriving of leaders. He is the principal writer of the daily devotional, Life for Leaders, and the founder of the De Pree Center's Flourishing in the Third Third of Life Initiative. Previously, Mark was the Executive Director of the De Pree Center, the lead pastor of a church in Southern California, and the Senior Director of Laity Lodge in Texas. He has written eight books, dozens of articles, and over 2,500 devotions that help people discover the difference God makes in their daily life and leadership. With a Ph.D. in New Testament from Harvard, Mark teaches at Fuller Seminary, most recently in his D.Min. cohort on "Faith, Work, Economics, and Vocation." Mark is married to Linda, a marriage and family counselor, spiritual director, and executive coach. Their two grown children are educators on the high school and college level.