When I worked at Starbucks, our goal was to serve every customer in the drive-thru within three minutes of when they placed their order. It didn't matter how many venti soy, no-foam lattes they wanted. We had to make those drinks and get them out. Flight crews and gate agents must unload and reload airplanes in under 30 minutes. Companies like Amazon reportedly surveil their employees making sure they stay on task and fulfill orders expeditiously. 
We're told it's proper etiquette to respond to emails within 24 hours. We can't let a text or social media comment linger unanswered for too long. We'll be perceived as unprofessional, rude, or uncaring if we do. We'll potentially lose a customer or a follower. 
In our modern world of work, we're plagued by what Juliet Funt called "hallucinated urgency"—a sense that most tasks and responsibilities must be completed pronto. Funt says we've learned over time, "The unspoken default is that faster is better and work is a competition where speed is a prime category to be judged. Any gap in real-time responsiveness signals a problem. Waiting is weakness."
In the eyes of our modern world of work, Advent can seem inconvenient. Speed and efficiency have no place in the story of Jesus' first and second comings. But waiting does. We don't see a sense of urgency sending people into a frenzy of activity. Rather we see their urgency transformed into perseverance. Perhaps the beauty of Advent is its ability to alter the pace of our comings and goings and doings by orienting us around hope. 
Hope Requires Patience

God's people had to wait a very long time for the first Advent. Four hundred years lapsed between the last words God spoke through the prophet Malachi and the words God spoke to Joseph about Jesus' birth (Matthew 1:20). It would be at least nine more months before Mary and Joseph would meet their son. And still they would have to be patient in hope, waiting for God's promises about Jesus—that he would "save his people from their sins"—to be fulfilled (Matthew 1:21). Mary had to wait until Jesus' time had come to watch him display the power of God at Cana (John 2:4). All told, the world had to wait thirty years to begin to understand that Jesus would come to die that all who believed in him might live (John 3:16). 
Now we wait for the second Advent. We've been waiting two thousand years. Not long after Jesus' death, the Apostle Paul wrote, "We know that the whole creation has been groaning in labor pains until now, and not only the creation, but we ourselves, who have the first fruits of the Spirit, groan inwardly as we wait for adoption, the redemption of our body. For in hope we were saved" (Romans 8:22-24a). We groan under the weight of sin because we long for all wrongs to be made right; we groan because we hope. 
The story of the Advent reminds us that the work of the Kingdom cannot be rushed. We have to wait. We have to be patient. We have to persevere in the silence, in the stillness. We have to be people of hope—hope in the slow but steadily unfolding promises of God. Paul reminds us, "Now hope that is seen is not hope. For who hopes for what is seen? But if we hope for what we do not see, we wait for it with patience" (Romans 24:b-25). 

Hope Reshapes Our Sense of Urgency
Patience couldn't be more at odds with our culture of urgency. In her article for Fast Company, Juliet Funt suggests that we tackle our pace problem by redefining what we mean by "urgent." She writes, "One person, one team, and one interaction at a time, we can shift away from a culture of now and spread the practice of purposeful urgency instead. We take a strategic pause when the river of work flows too fast, and in doing so avoid taking someone else's definition of urgent and making it our own." Funt recommends urgency when it's merited, but a more reflective and measured pace when it's not. 
Funt's suggestions are both practical and wise. One challenge she offers is for us to consider if underlying emotions such as "curiosity, anxiety, worry, control, [or] discomfort with ambiguity" could be contributing to our tendency to treat tasks as urgent when they're really not. Adding a theological lens can help us go even deeper and explore what we're truly longing for when we want to work at a frantic pace. What if our sense of urgency is actually a matter of misplaced hope?
In the Bible, hope is always forward-looking and rooted in the fulfillment of God's promises. It's the foundation of our faith (Hebrews 11:1) and older than Abraham and Abel. Throughout history, hope has guided God's people to pursue goodness, righteousness, truth, beauty, and justice during their earthly lives because they anticipated God's full reign and the restoration of all things (Hebrews 11:4-38). Prior to the first Advent, God's people longed for a Prince of Peace who would sit on David's throne (Isaiah 9:6-7). And today, prior to the second Advent, we long for the coming of the King of Kings and Lord of Lords (Revelation 19:16).  

Theologians Miroslav Volf and Matthew Croasmun use the word "flourishing" to describe the anticipated reign of God and the renewal of all things. They write, "Flourishing requires the transformative presence of the true life in the midst of the false, which requires that the true world come to be in the midst of the false world, that the world recall, recover, and for the first time fully embody its goodness as the gift of the God who is love." [1] They offer a vision of flourishing that follows Paul's statement in Romans 14:17: "For the kingdom of God is not food and drink but righteousness and peace and joy in the Holy Spirit." They argue that the flourishing life will be marked by love, peace, and joy—our three other Advent themes.
The kingdom of God may not be about food or drink, but to orient our work around biblical hope is to look for ways to bring tastes of love, peace, and joy into our lives and the lives of those around us. Love, joy, and peace—each of these takes time to practice, time to cultivate. Working as people of hope requires keeping in step with the Spirit (Galatians 5:25; c.f. Romans 14:17). None of this can be hurried. 
The next time we're tempted by the tyranny of the urgent by that email from our boss's boss, that looming deadline, or that need to meet all of our KPIs (key performance indicators) before the quarter ends, let's keep watch by considering where we're placing our hope. What are we hoping for when we prioritize productivity and profits at the expense of the people entrusted to our care? When we prioritize appearing professional or responsive to the detriment of our well-being? When we've delivered sub-optimal results because we rushed our work? 
What might change for us and our organizations if we oriented our work around biblical hope? Every time we're confronted by a seemingly urgent task, we have a choice. Will we choose the way of Kingdom even if it feels risky and counter-cultural? Will we put our hope in God who loves us and provides for us more than the birds of the air and the flowers of the field (Matthew 6:25-34)? Advent invites us to be mindful of the slow-but-purposeful, faithful-and-true ways God works to bring about renewal and restoration. And Advent challenges us to be people who can wait patiently in hope when the world would have us do otherwise.

[1] Volf, Miroslav, and Matthew Croasmun. 2019. For the Life of the World: Theology That Makes a Differences. Brazos Press.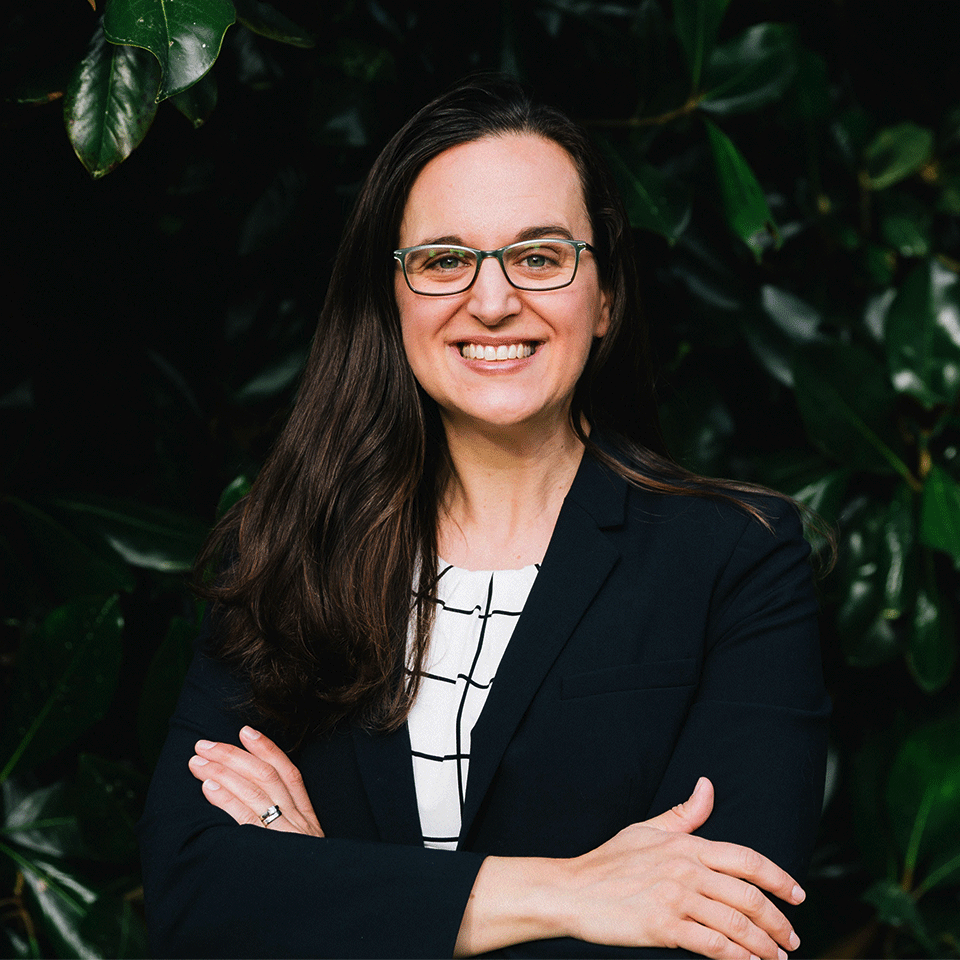 Dr. Meryl Herr is the Director of Research and Resources at the Max De Pree Center for Leadership where she designs and conducts research studies that add to the understanding of what helps marketplace leaders flourish. She also oversees the conversion of research findings into resources to support individuals in all seasons of life and leadership.
Click here to view Meryl's profile.