Other seed fell on rocky ground, where it did not have much soil, and it sprang up quickly, since it had no depth of soil. And when the sun rose, it was scorched; and since it had no root, it withered away.
Seeds need three conditions to grow: light, nutrients and water.   In Jesus' Parable of the Sower, there are plenty of seeds and more than enough sunlight. In today's text, the question is whether there is sufficient soil and adequate moisture for the seed to flourish. And, soil and moisture seem to be interrelated. Three times Jesus makes the point: "it did not have much soil", "it had no depth of soil" and "it had no root".   Luke's version of the parable makes the connection with the supply of water by saying, "it withered for lack of moisture." (Luke 8:6) The implication seems to be that the needed water would be present if the soil were only deep enough.
Surprisingly in this Parable, the result of a lack of soil depth and adequate water supply is the appearance of flourishing, and in record time. In the words of Jesus, the seed "sprang up quickly." However, appearances can be deceiving. The sunlight, which both nourishes the flourishing of the seed and tests that flourishing's durability, reveals the inadequacy of the soil. The seed, instead of producing its intended crop, "was scorched and … withered away".
So, what does today's text have to do with our vocation as leaders?
In my last reflection, we discussed the importance (and challenge) of giving attention to the formation of individual character and organizational culture. To use Max De Pree's insightful question – which is equally applicable to people and institutions alike, "Who are you becoming?" In an age where the appearance and speed of results seem to matter supremely, that question is difficult to ask, much less to take seriously.   We are much more interested in short-term performance as corporations and as individuals. "What have you done for me lately?" is an oft-heard refrain both in public boardrooms and in private hearts.
Results and speed do matter. Having lived most of my life in entrepreneurial, technology-based business settings, I have little doubt of their importance and of the good that can be accomplished by them. But, as Tim Keller, Pastor of Redeemer Presbyterian Church in New York City, has observed, the danger is to take something that is good and make it into something ultimate. Therein lies the way of idols and idolatry. At a minimum, we must give attention to these matters of the heart for individuals and institutions, even as we attend to our personal and corporate performance.   To quote Jesus from another context, "These you should have done, without neglecting the others." (Matthew 23:23b ESV)
Today's text challenges us to give sustained attention to the core of who we are as individual leaders and to the core of the institutions that we lead. This is not a new problem.   In the ancient story of the call to leadership of Israel's King David, God reminds the prophet Samuel that human beings "look on the outward appearance, but the LORD looks on the heart." (1 Samuel 16:7b) I am encouraged that someone as wise as Samuel needed that reminder as much as we do. It is too easy to neglect the interior concerns of our individual character and of our corporate culture.
Today's text suggests that what we need is "a long obedience in the same direction." We need to give sustained attention as leaders to the essentials of what shapes individuals and institutions. Jesus reminds us that he has provided plenty of seed in the form of his word and teaching. What is needed is an in-depth receptivity marked by a patient and persistent attention to Jesus' way of life and leadership. In the imagery of the parable, Jesus' teaching needs to take deep root in our lives and practice as leaders, both individually and communally. The parable implies that his Spirit – the water of life – will be present in adequate supply if the soil of our hearts is deep enough. Without adequate roots and water, our leadership results in merely the appearance of quick results, none of which will endure in the end.
QUESTIONS TO CONSIDER:
Do you struggle with the pressure of generating results quickly in your organization?   In what ways is that pressure helpful?   In what ways is it not?
How do you give attention to the formation of your character as a leader and the culture of the team or organization you lead? In what ways is that challenging for you?
How might you develop practices that help you sustain your attention on what matters?
PRAYER:
Lord Jesus Christ, we are grateful for the gift of the seed of your teaching, the light of God's love and the water of your Spirit. We pray that you would continue to cultivate and deepen the soil of our hearts that we might pay patient and persistent attention to you. May your imperishable word take deep root in us and intertwine with the work of your Spirit in us to bring forth a flourishing and lasting crop, for your glory and for the common good.
We ask in your name, Amen.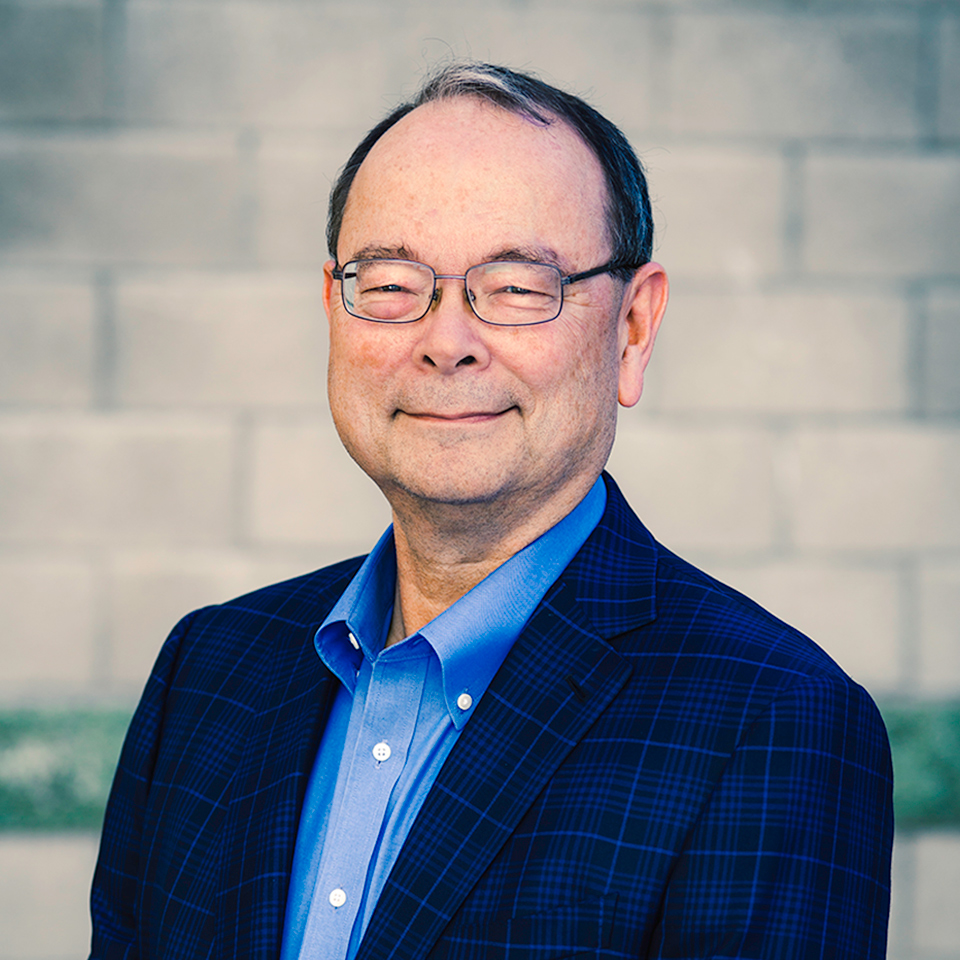 During his adult life, Uli Chi has lived and worked in the intersection between business, the academy and the church. He has had the privilege of serving as past Board Chair of Regent College in Vancouver, BC, as current Vice Chair of the Board of the Max De Pree Leadership Center at Fuller Seminary, and as current Chair of the Executive Committee of the Center for Integrity in Business at Seattle Pacific University. He has also been involved in all aspects of local church leadership, including as a member of the adult ministries team's teaching faculty at John Knox Presbyterian Church in Seattle.
Click here to view Uli's profile.