An Anniversary Note from Mark
Dear Life for Leaders Reader,
Seven years ago today the De Pree Center published the first edition of Life for Leaders. (You can see it here.) Since then, by God's grace, we have shared 2,557 devotions with a growing group of subscribers. When we started, we had 0. Now we have over 9,000 daily subscribers, with thousands more reading Life for Leaders on our website.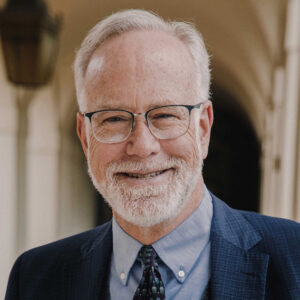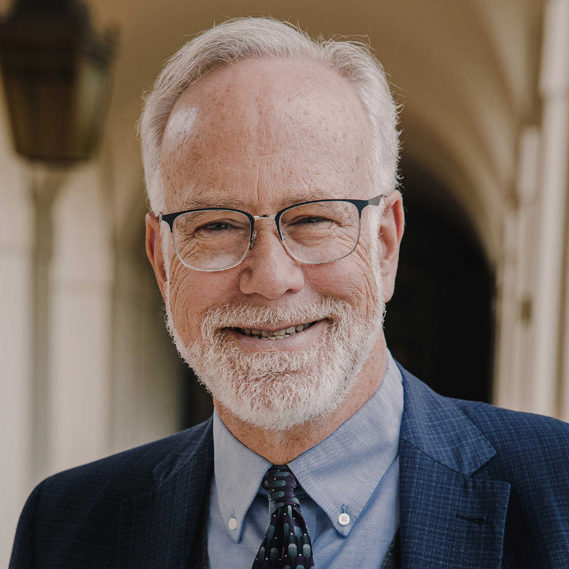 Life for Leaders has been the source of regular blessings for me. I am grateful for the chance to study Scripture and share with you in a prayerful way what I have learned. I'm thankful for our dedicated team of writers, who cover the weekends so wisely and faithfully. I'm also grateful for people like you who read Life for Leaders, since serving you is the point. Over the years, I've heard from hundreds of our readers. I love learning how these devotions have made a difference in your life. And I'm always thankful for your words of encouragement. They keep us going!
I'm also filled with gratitude for those who support Life for Leaders and the De Pree Center financially. This ministry depends on the financial generosity of donors, who enable us to make Life for Leaders available without charge. As you know, we don't ask for money very often. When we do, the response is gratifying. But even when we don't ask, we regularly receive donations from folks who want to share their appreciation for this work. The money helps, of course, but the affirmation matters just as much.
By the way, I'd like to mention a new feature that can make Life for Leaders even more valuable to you. If you visit the Life for Leaders page on our website, near the top you'll find a new button that says, "Read Past Devotions." If you click on this link, you'll be taken to a searchable index of all past Life for Leaders devotions. Now you can easily find past devotions from different biblical books or on various themes. (Note: Because the Life for Leaders collection is so large, it takes a while for the index page to load. Be patient. It will show up in a few seconds.)
Thank you for using Life for Leaders to help you grow in your relationship with the Lord. It's an honor to walk with you in this way. Thanks also for your prayers for those of us who write. We need God's wisdom and the Spirit's guidance every time we sit down to write a new devotion. Your prayers do make a difference!
Grace and Peace, Mark
They heard how I was groaning,
+++with no one to comfort me.
All my enemies heard of my trouble;
+++they are glad that you have done it.
Bring on the day you have announced,
+++and let them be as I am.
Focus
Scripture gives us permission to grieve. Though offering plenty of hope and comfort, the Bible provides many examples of godly people expressing their sadness openly and freely. Even Jesus wept more than once during his messianic ministry. We can give each other permission to grieve, not only through our support, but also by weeping with those who weep.
Today's devotion is part of the series Lamentations in Lent.
Devotion
I grew up in a family system and culture that didn't make much room for grief. Oh, if somebody suffered a great loss, like the death of a spouse, it was okay for that person to grieve, but only for a short while and only in moderation. For the most part, we wanted people to be happy and to express themselves happily. Grieving didn't fit our values.
In many ways, the Christian community of my youth affirmed my familial reticence about grief. Christians were supposed to rejoice always. Sadness was interpreted as a lack of faith. Thus, in memorial services, for example, everybody bent over backward to emphasize that we were not to be sad but rather to rejoice that the person who died was with the Lord. Fleeting moments of sadness were tolerated, as long as they were followed quickly by expressions of joy.
Thus, I remember feeling shocked when, as a fifteen-year-old, our new pastor, Dr. Lloyd Ogilvie, once said, "Tears are the lubrication of the Holy Spirit." In his view, there were times when it was appropriate to grieve. In fact, Dr. Ogilvie believed that God would use our grief in deep ways so that we might know even more deeply how much God loved us.
Dr. Ogilvie's openness to expressions of grief fits the testimony of Scripture, including what we find in Lamentations. In verse 21 of the first chapter, for example, the writer acknowledges: "[People] heard how I was groaning." The Hebrew word translated as "groaning" refers to the open expression of grief and distress. The writer of Lamentations had not kept his sorrow to himself. Rather, he had expressed it publicly.
To be sure, there are times when we need to be quiet, times when we should sit silently before the Lord in our sadness. Yet, Scripture gives us example after of example of godly people who express their grief openly. Most pointedly, we remember that Jesus wept openly at times, such as when he saw the city of Jerusalem (Luke 19:41), or at the tomb of Lazarus (John 11:35). The example of Jesus invites us to experience the fullness of our humanity, entrusting to God all that we are and sharing all of life with each other, both the joys and the sorrows.
A verse in Paul's letter to the Romans affirms the freedom to grieve, though from a different perspective. Romans 12:15 instructs us to "Rejoice with those who rejoice, weep those who weep." Not only is it appropriate for people to weep, but also we are to join them in their expressions of sadness.
I can't emphasize enough how different this is from how I was raised. I mentioned above that my family was uncomfortable with sadness. So, if somebody in my family circle was grieving, my job was not to support or join them in their sorrow, but rather to "cheer them up." One of my grandmothers, in particular, reminded me again and again that if my siblings were upset, I should "cheer them up." I must have heard this from her a hundred times, if not a thousand. It's as if Romans 12:15 said, "Rejoice with those who rejoice, cheer up those who weep."
Certainly, there is a time when we can help those who grieve see their losses from a new perspective. But, in my experience, this sort of reframing of life happens best when the "reframer" has joined the "reframee" in their grief. It also tends to come after an extended period of time in which someone is able to grieve freely.
After church last Sunday, a dear friend of mine asked if we could talk for a few minutes. She wanted to share with me that her sister had just died in a tragic accident. My friend was shocked and horrified. She was just beginning the process of grieving. She asked me how God could have let this happen, but I didn't answer that question. There will be a time for that later on. Today, I just sat with her, listening, empathizing, feeling her shock and sorrow. After a while, I prayed, telling God how hard it is for us to understand his ways and asking that my friend experience God's love as she grieves. I hope that my presence and my prayer will help my friend to know that she is free to grieve, that she can let God know everything she thinks and feels, and that those of us who love her will be with her in this process.
Reflect
What were the unexpressed "rules" of grieving in your family of origin? In your culture? In your church?
Do you tend to be someone who can grieve freely? Or do you tend to cover over your negative feelings? Why?
What helps you to feel freedom to express your sadness to God?
Act
If you are experiencing a difficult loss in life, tell God about what you're feeling. Don't hold back. Be honest.
Pray
Gracious God, thank you for giving us so many models in Scripture of people who freely express what's going on in their hearts. In particular, I thank you for the example of Lamentations, which encourages me to be more honest with you and with others when I am sorrowful.
Yet, at the same time, I thank you for the future that is coming, when you will wipe away every tear from our eyes. I thank you for the hope of a time when there will be no mourning, crying. In the meanwhile, I am grateful, not only for the freedom to grieve, but also for the fact that you are with me, sharing in my suffering and offering the comfort of your presence.
Help me, Lord, to weep with those who weep, to open my heart to the pain of others.
All praise be to you, God of mercy, God of comfort, God of hope. Amen.
Find all Life for Leaders devotions here. Explore what the Bible has to say about work at the unique website of our partners, the High Calling archive, hosted by the Theology of Work Project. Reflection on today's Life for Leaders theme can be found here: Best of Daily Reflections: Weep With Those Who Weep

---
Subscribe to Life for Leaders
Sign up to receive a Life for Leaders devotional each day in your inbox. It's free to subscribe and you can unsubscribe at any time.
---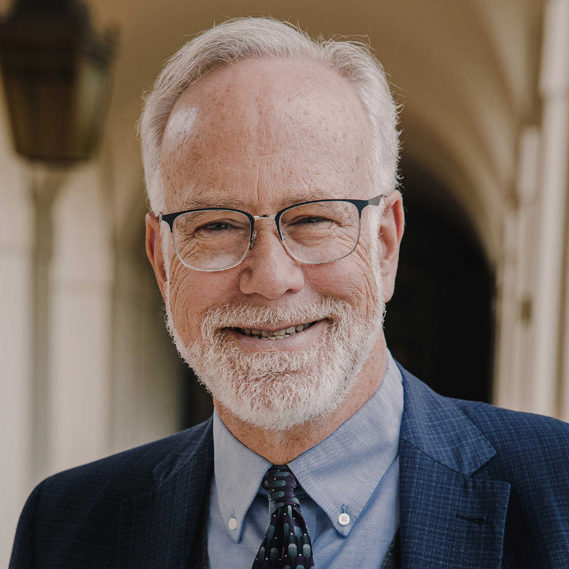 Dr. Mark D. Roberts is a Senior Strategist for Fuller's Max De Pree Center for Leadership, where he focuses on the spiritual development and thriving of leaders. He is the principal writer of the daily devotional, Life for Leaders, and the founder of the De Pree Center's Flourishing in the Third Third of Life Initiative. Previously, Mark was the Executive Director of the De Pree Center, the lead pastor of a church in Southern California, and the Senior Director of Laity Lodge in Texas. He has written eight books, dozens of articles, and over 2,500 devotions that help people discover the difference God makes in their daily life and leadership. With a Ph.D. in New Testament from Harvard, Mark teaches at Fuller Seminary, most recently in his D.Min. cohort on "Faith, Work, Economics, and Vocation." Mark is married to Linda, a marriage and family counselor, spiritual director, and executive coach. Their two grown children are educators on the high school and college level.