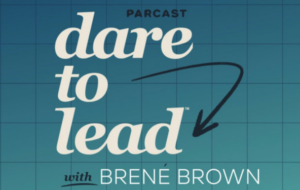 About the Resource
Title: Dare to Lead Podcast
Author: Brene Brown
Publication Date: 2020
Summary
Conversations with change-catalysts, culture-shifters and more than a few troublemakers who are innovating, creating, and daring to lead.
Why this Resource May Help You
Brené Brown is one voice we value when discerning our next step. Her wisdom found through vulnerability, empathy, and commitment to learning is part of why we appreciate her contribution to our own discourse about leadership.
View Resource