And [Jesus] did the same with the cup after supper, saying, "This cup that is poured out for you is the new covenant in my blood."
Focus
The way the Bible talks about blood can sound pretty odd to us today. But when you dig into the way Jesus spoke of his blood, you learn that God was bringing us into a permanent, loving relationship with himself through the death of Jesus. That's what Jesus promised. Even if we don't understand the nuances, we can rejoice in the saving power of Jesus's blood.
Today's devotion is part of the series Following Jesus Today.
Devotion
Years ago, a friend of mine was distressed when his four-year-old daughter came home from Sunday School and announced, "Daddy, I'm washed in the blood of Jesus." As a faithful Christian, my friend wasn't put off by the fact that Jesus's death saved his daughter. But he was concerned that she was being taught things she really couldn't understand. When he asked her what it meant to be washed in the blood of Jesus, she explained that she had literally bathed in a bathtub full of Jesus's actual blood, though she couldn't tell him when this had happened.
There is a lot of blood in the Bible, and much of what is said about it feels foreign to us. We do not, for example, sacrifice animals as a regular element of our worship. We may even find biblical talk of blood to be unsettling. It's not unusual to hear critics of Christianity find its preoccupation with blood to be offensive.
That's not new, actually. One of the oldest attacks on Christians was that they practiced cannibalism. This seems to have been based on a misunderstanding of the words of Jesus as they were repeated in Christian celebrations of Communion. Opponents of Christianity envisioned believers killing each other and drinking their blood.
Even if we know that's nonsense, we might still find it odd that Jesus said at the Last Supper, "This cup that is poured out for you is the new covenant in my blood" (Luke 22:20). Even if we know that Jesus was pointing to his imminent death, we might still be perplexed by the association of blood and covenant. What's this all about?
The answer to that question comes from a couple of Old Testament passages. In Exodus, when it was time for the people to accept the law God had revealed to Moses and enter into a covenant (sacred binding contract) with the Lord, Moses read the law to them and they agreed to abide by it. Then Moses took blood and dashed it on the people as a sign and seal of their commitment (see Exodus 24:3-8).
The second Old Testament passage appears in the prophecies of Jeremiah. Through the prophet, the Lord promised to "make a new covenant with the house of Israel and the house of Judah" (Jeremiah 31:31). This new covenant would be written on the hearts of the people. They would know God, who would forgive their sin and remain in relationship with them forever (31:34). As the Lord said, "I will be their God, and they shall be my people" (31:33).
Jesus revealed that the time of the new covenant had finally come. This covenant, like the first, would be sealed by blood, but not the blood of animals sprinkled on human beings. Rather, the new covenant would be sealed by the shed blood of Jesus. His death – signified by his blood – would bring about a new, deep, lasting relationship between God and people.
I don't have time here to get into an explanation of why the blood of Jesus has such power. For now, I will simply point with awe and gratitude to the extraordinary power of his blood. As I write this, I hear in my memory a wonderful hymn, sung with great pathos by my friend Ashley Cleveland. I'll close with the words to the 19th-century hymn by Lewis Jones, "Power in the Blood":
Would you be free from the burden of sin?
There's pow'r in the blood, pow'r in the blood;
Would you o'er evil a victory win?
There's wonderful pow'r in the blood.

Would you be free from your passion and pride?
There's pow'r in the blood, pow'r in the blood;
Come for a cleansing to Calvary's tide–
There's wonderful pow'r in the blood.

There is pow'r, pow'r, wonder-working pow'r
In the blood of the Lamb;
There is pow'r, pow'r, wonder-working pow'r
In the precious blood of the Lamb.
Reflect
Do you ever find the biblical language of blood to be puzzling or awkward, even off-putting? If so, why? If not, why not?
How do you understand the saving power of Jesus's blood?
What does it mean to you to have a covenant relationship with God?
Act
If you'd like to hear my favorite version of "Power in the Blood," sung by Ashley Cleveland, you can listen here.
Pray
Lord Jesus, thank you for shedding your blood for me. Thank you for dying so that I might live abundantly, eternally. Thank you for sealing my new relationship with God through your death. Thank you for the fact that nothing in all creation can take me away from God's love given through you. How wonderful!
I also thank you, Lord, for giving us a way to remember your sacrifice. Such simple, ordinary elements: bread and wine (or, for some of us, juice). Nothing special about their physical qualities. Yet through these elements, you give us a way to remember your sacrifice. You bring to life God's love. Your Spirit takes the truth of your death and works it into our hearts. How wonderful!
All praise, glory, and honor be to you, Lord Jesus, the Lamb of God who takes away the sin of the world. Amen.
P.S. from Mark
If you're a pastor or organizational leader, you might want to recommend Life for Leaders to your people. This Bible-based devotional seeks to help followers of Jesus know the Lord more deeply and live out their faith more fully. Because of the generosity of our supporters, we are able to offer Life for Leaders without charge to all subscribers. Simply send folks to any daily devotion (see Subscribe button below) or to our Sign Up page.
---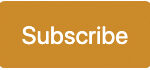 Sign up to receive a Life for Leaders devotional each day in your inbox. It's free to subscribe and you can unsubscribe at any time.
Find all Life for Leaders devotions here. Explore what the Bible has to say about work at the unique website of our partners, the High Calling archive hosted by the Theology of Work Project. Reflection on today's Life for Leaders theme can be found here: Drinking the Cup of Judgment

---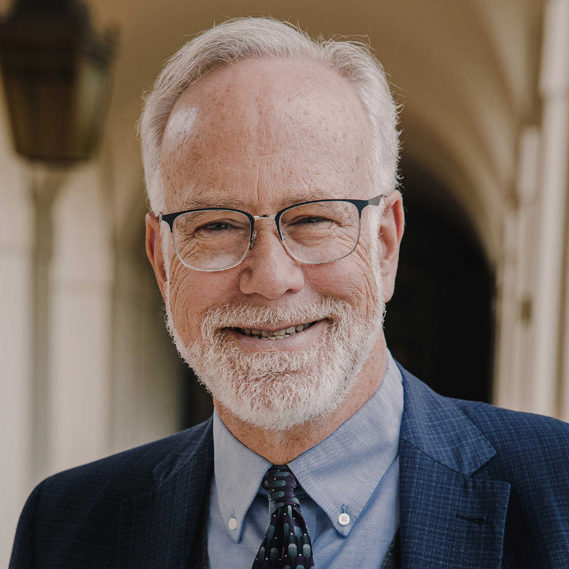 Dr. Mark D. Roberts is a Senior Strategist for Fuller's Max De Pree Center for Leadership, where he focuses on the spiritual development and thriving of leaders. He is the principal writer of the daily devotional, Life for Leaders, and the founder of the De Pree Center's Flourishing in the Third Third of Life Initiative. Previously, Mark was the Executive Director of the De Pree Center, the lead pastor of a church in Southern California, and the Senior Director of Laity Lodge in Texas. He has written eight books, dozens of articles, and over 2,500 devotions that help people discover the difference God makes in their daily life and leadership. With a Ph.D. in New Testament from Harvard, Mark teaches at Fuller Seminary, most recently in his D.Min. cohort on "Faith, Work, Economics, and Vocation." Mark is married to Linda, a marriage and family counselor, spiritual director, and executive coach. Their two grown children are educators on the high school and college level.