Why do you see the speck in your neighbor's eye, but do not notice the log in your own eye? Or how can you say to your neighbor, "Friend, let me take out the speck in your eye," when you yourself do not see the log in your own eye? You hypocrite, first take the log out of your own eye, and then you will see clearly to take the speck out of your neighbor's eye.
Focus
If we're going to help folks deal with the negative "stuff" in their lives, we must begin by dealing honestly with our own "stuff." Then we approach others in the context of trusting relationship, seeking to love them in ways that are both kind and costly. Jesus expects us to be there for each other for the long haul, helping our brothers and sisters to grow as mature disciples of Jesus even as they help us to do the same.
Today's devotion is part of the series Following Jesus Today.
Devotion
In Luke 6:41-42, Jesus encourages brothers and sisters in his family to help each other grow in their discipleship. In this passage he specifically commends the work of splinter removal, that is, helping others to remove the splinters that are hurting them and distorting their vision. These splinters might be sins, misunderstandings, or negative habits. The person with a splinter may be quite aware of it and eager to have it removed. Of, they might be unaware of it until a brother or sisters points it out. In either case, Jesus expects us to help with splinter removal.
How? How can we do this in a way that is consistent with the teaching and example of Jesus? I'd like to suggest eight specific, practical aspects of Jesus-like splinter removal. (I'm sure there are others, and I would be happy to hear your suggestions through email or a comment on our website.)
Deal with your own log. Jesus is clear about this. Before you help others with their splinters, get to work on your personal log (or logs, as the case may be). This not only enables you to see clearly the need of another person, but also it fills your splinter removal in humility, grace, and compassion.
See clearly. Jesus says that with our log removed we "will see clearly" to take the speak out of our sibling's eye. Seeing clearly is essential to effective splinter removal. Why? Because we need to know the true nature of the splinter. A person who appears to have a splinter of pride, for example, may in fact have a splinter or insecurity or shame. If you only focus on the pride, you won't help remove the splinter. Effective removal requires effective identification of the splinter.
Build deep relationships with your brothers and sisters in Christ. As you may recall, Jesus speaks in Luke 6:41-42 about how brothers and sisters treat each other. (The NRSV's "neighbor" misses the family nuance, unfortunately.) Splinter removal happens best in the context of loving, committed relationships in the family of faith.
Approach your brother or sister in the way that fits them. If you are in a true relationship with a person in need of splinter removal, then you'll know how best to approach them. Some folks need a fair amount of affirmation before they're able to deal with their splinter. Others are ready to get right to the point. There is no "one size fits all" solution to how you approach people.
Be prepared to share your logs and splinters. If you know how God's grace has helped you to remove the logs and splinters from your eyes, then you will be able to approach a brother or sister with humility, as well as with specific examples of your own wood removal experiences. This can be encouraging to others.
Deal with one splinter at a time. It's likely that the person you'd like to help with splinter removal has several splinters. We all do as fallible human beings. But Jesus encourages us to focus on a single splinter at a time. This is both gracious and effective. Little is gained by saying, "Oh, and while we're at it, let me point out several more of your faults."
Make sure you are motivated by love for the other person. Love—that is, wanting what's really best for someone—will help you remove splinters in a way that is kind and merciful, not to mention effective. Beware trying to remove splinters when you're motivated by anger, hurt, envy, or pride. These fall into the "log in your own eye" category.
Hang in there with the one needing splinter removal. Christ-like splinter removal isn't a one-off intervention. You don't swoop in, confront someone about their splinter, and then disappear from their lives. When you are dealing with the splinters of others, you are saying to them, "I will be with you in this. I will help you, encourage you, and hold you accountable. I will pray for you faithfully. I'll see you through this, by God's grace."
Reflect
Which of the eight practical suggestions stir something up in you? Why?
Which of the eight do you need most to work on in your life?
Act
You may already know someone whom you can help with splinter removal. If so, ask the Lord for wisdom about how best to approach this person. If nobody comes readily to mind, ask the Lord whom you might be able to help. Be open to God's leading through the Spirit.
Pray
Gracious God, thank you for adopting us as your children, thus making us members of your family. Thank you for my sisters and brothers in Christ. I thank you specifically, Lord, for those who have helped me with my own splinter removal in the past. I thank you for their humility, grace, and wisdom.
Help me, I pray, to be ready to serve my brothers and sisters when splinter removal is necessary. Give me, I pray, a humble spirit. Remind me of the logs you have removed from my eyes. Help me to see clearly how I might serve others. Make me an instrument of your grace, peace, and healing in their lives. To you be all the glory! Amen.
---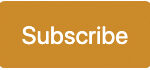 Sign up to receive a Life for Leaders devotional each day in your inbox. It's free to subscribe and you can unsubscribe at any time.
Find all Life for Leaders devotions here. Explore what the Bible has to say about work at the unique website of our partners, the Theology of Work Project. Commentary on today's Life for Leaders theme can be found here: "Do Not Judge, So That You May Not be Judged" (Matthew 7:1-5)

---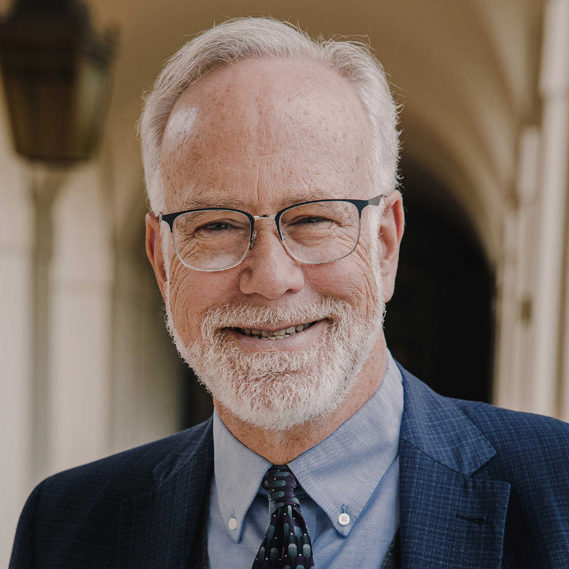 Dr. Mark D. Roberts is a Senior Strategist for Fuller's Max De Pree Center for Leadership, where he focuses on the spiritual development and thriving of leaders. He is the principal writer of the daily devotional, Life for Leaders, and the founder of the De Pree Center's Flourishing in the Third Third of Life Initiative. Previously, Mark was the Executive Director of the De Pree Center, the lead pastor of a church in Southern California, and the Senior Director of Laity Lodge in Texas. He has written eight books, dozens of articles, and over 2,500 devotions that help people discover the difference God makes in their daily life and leadership. With a Ph.D. in New Testament from Harvard, Mark teaches at Fuller Seminary, most recently in his D.Min. cohort on "Faith, Work, Economics, and Vocation." Mark is married to Linda, a marriage and family counselor, spiritual director, and executive coach. Their two grown children are educators on the high school and college level.