Do not drag me away with the wicked,
+++with those who are workers of evil . . . .
Because they do not regard the works of the LORD,
+++or the work of his hands,
he will break them down and build them up no more.
You can read all of Psalm 28 here.
Focus
According to Psalm 28, those who are "workers of evil . . . do not regard the works of the LORD or the work of his hands." By implication, if we want to be workers of good, then we will pay attention to God's own works. The more we contemplate the work of God's hands, the more we will be inspired to do work that honors God.
Pray
Gracious God, teach me to pay attention to your works. Help me to meditate on the work of your hands.
I gaze upon the beauty of your creation, Lord. In my work, may what I do add to the beauty of this world.
I remember how you created human beings and delegated to us the task of filling this world. In my work, may I be wise in delegation, sharing good work with others, trusting and empowering them, helping them to flourish, and holding them accountable for their actions.
I consider your justice, O God, your commitment to treating all people with dignity and your special concern for the poor and the powerless. In my work, may I also respect all people, treating them as those who bear your image. Where I have authority, may I help the systems of my workplace to be filled with your justice. May I be especially concerned about those who have been denied justice in the past.
I think of your grace, your forgiveness, your kindness to your people. In my work, may I also be gracious, forgiving, and kind. Teach me how to balance fair expectations with mercy. Help me to create a culture at work where people are free to experiment, where failure is nothing to be feared.
"For you, O LORD, have made me glad by your work; at the works of your hands I sing for joy." Amen.
Quotation from Psalm 92:4.
---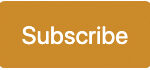 Sign up to receive a Life for Leaders devotional each day in your inbox. It's free to subscribe and you can unsubscribe at any time.
Find all Life for Leaders devotions here. Explore what the Bible has to say about work at the unique website of our partners, the High Calling Archive, hosted by the Theology of Work Project. Reflection on today's Life for Leaders theme can be found here: One Reason to Worship

---