Vindicate me, O LORD,
+++for I have walked in my integrity,
+++and I have trusted in the LORD without wavering.
Focus
In the context of our daily work, we are sometimes tempted to do what we know to be wrong. Though we might never do things that are blatantly sinful, we may find it easy to rationalize certain "moral shortcuts." Psalm 26 encourages us to walk with integrity in all we do. The more we put our trust in the Lord, the more we will be able to live so that all the pieces of our lives fit together perfectly.
Prelude
Our translation of Psalm 26:1 uses the phrase, "I have walked in my integrity." Walking is a biblical metaphor for living, especially with respect to our moral choices. "Integrity" translates the Hebrew word tom, which could also be translated as "wholeness, completeness, or perfection." When we walk with integrity, all the pieces of our lives fit together. Though we're not morally perfect, we experience the wholeness that comes when our actions reflect our core convictions.
Prayer
Gracious God, I want to be a person of integrity. I want all the pieces of my life to fit together beautifully, according to your design. I want to live out my beliefs, to honor you in everything I do, especially at work.
Sometimes this is hard, Lord. It's so tempting to cut corners morally, to tell "little white lies," to talk behind someone else's back. I see others advancing in their careers by bending the truth or undermining their colleagues and I am enticed to imitate them. Forgive me when I give into temptation, when I shatter the wholeness of my life.
Help me, I pray, to live each day with integrity. May I learn to trust you in every part of life, including my daily work. When I trust you fully, Lord, then I will be able to live a whole life. I won't cut corners to advance at work. Rather, I'll trust my future to you as I seek to honor you in all I do. Amen.
---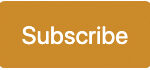 Sign up to receive a Life for Leaders devotional each day in your inbox. It's free to subscribe and you can unsubscribe at any time.
Find all Life for Leaders devotions here. Explore what the Bible has to say about work at the unique website of our partners, the High Calling Archive, hosted by the Theology of Work Project. Reflection on today's Life for Leaders theme can be found here: Best of Daily Reflections: Always Aware of God's Unfailing Love

---