But I trust in you, O LORD;
+++I say, "You are my God."
My times are in your hand;
+++deliver me from the hand of my enemies and persecutors.
Let your face shine upon your servant;
+++save me in your steadfast love.
Focus
There are times when the troubles and discouragements of work seem to go on and on. You wonder why God isn't being more helpful, either making things better at work or leading you to another job. You can feel desperate, as if you're wasting your life in a dead end job. But, the truth is that your times are in God's hand. God is holding your life even as he is holding you. In God's care you can be confident, even as you cry out for God to deliver you.
Prayer
Gracious God, things at work are so upsetting. I'm tired of being unappreciated and mistreated. I'm tired of those who seek to advance at my expense. Sometimes I wonder where you are, Lord. Do you see what's going on? Are you still there for me? Will you help me out in my job? Or will you help me find another one?
Yes, sometimes I worry. Sometimes I doubt you. But, by your grace, I remember your goodness to me. I remember you love. And I trust you, once again. I say, "You are my God. My times are in your hand." Yes, my times are in your hand. My life belongs to you, Lord. I exist for your purposes, your glory. I am yours.
Trusting you, I ask for you to deliver me. Let your face shine upon me, dear Lord. Look upon me with love and joy. In your time, you will save me because your love for me never ends. Amen.
---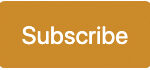 Sign up to receive a Life for Leaders devotional each day in your inbox. It's free to subscribe and you can unsubscribe at any time.
Find all Life for Leaders devotions here. Explore what the Bible has to say about work at the unique website of our partners, the High Calling archive, hosted by the Theology of Work Project. Reflection on today's Life for Leaders theme can be found here: Father, I Entrust My Spirit into Your Hands

---