"Father, hallowed be your name.
+++Your kingdom come.
+++Give us each day our daily bread.
+++And forgive us our sins,
++++++for we ourselves forgive everyone indebted to us.
+++And do not bring us to the time of trial."
Focus
There is a phrase in the Lord's Prayer that uses words we don't otherwise use very often. "Hallowed be thy name" can feel familiar, but do we really know what we're saying when we utter this prayer? In fact, Jesus teaches us to recognize God's unique holiness as we pray, to remember that our God is a consuming fire. We aren't talking to our Big Buddy in heaven, but rather to a God who is utterly just, utterly pure, utterly holy. Because of his grace, we are not consumed and we do not fear. Rather, we approach our holy God with boldness, confident that he will give us the help we need.
Today's devotion is part of the series Following Jesus Today.
Devotion
When my daughter, Kara, was about four years old, I decided it was time to teach her the Lord's Prayer. I didn't use some simplified version that had words appropriate for a young child. No, I wanted to teach Kara the real thing, the grown-up version of the Lord's prayer.
Kara had an amazing memory. After only a few evenings of practice, she could say the Lord's Prayer flawlessly. Well, sort of flawlessly. A few phrases sounded right, but weren't quite correct.
One of those errant phrases came after "Our Father, who art in heaven." The following line should have been, "Hallowed be thy name." But Kara, who at four didn't relate to the word "hallowed" or to the word "thy," made up her own version. Enthusiastically, she prayed, "Hollywood be my name!" I'm not making this up. That's exactly what she said. Of course, I started to laugh, which didn't make Kara all that happy with me. But we had a good chat about the meaning of the unfamiliar words in the Lord's Prayer, especially that odd word "hallowed."
"Hallowed" is not a common word in today's English. According to Google's Ngram Viewer, "hallowed" was much more popular in 1840, but its usage declined measurably since then, with a slight resurgence in recent years. About the only time we hear "hallowed" these days is in the phrases "hallowed halls" or "hallowed ground.
Of course we also hear and say "hallowed" in the Lord's Prayer. Our phrasing is just like what we find in Luke 11:2: "hallowed be your name." We can say this phrase without accidentally coming out with "Hollywood be my name," but do we know what we're praying?
To "hallow" something means to set it apart for some special purpose, to treat it as holy or with reverence. That was also the sense of the Greek word used in Luke 11:2. "Hallowed be your name" means "Let your name be holy" or "Let your name be special."
In Jewish tradition, the name of God represented God's presence, reality, and character. Hallowing God's name, therefore, meant more than merely using the word "God" or "Father" in a special way. Hallowing God's name was a matter of recognizing God's unique holiness, of treating God – not just God's name – with dignity, honor, and reverence. Hallowing God's name is what we do when, in worship, we praise and adore God. But hallowing God's name is not limited to a corporate worship setting. It's something we do in every part of life as we live for the praise of God's glory (see Ephesians 1:11-14).
When we pray "Hallowed be thy name," we're reminded of the holiness of God. Thus, even as speaking to God as Father invites us into an intimate relationship with the God who loves us dearly, hallowing God's name reminds us that God is not some heavenly Santa Claus. Rather, the book of Hebrews reveals, "our God is a consuming fire" (Hebrews 12:29). Often in Scripture God's holiness is represented by fire. And fire is something that can quickly burn us up. Yet because of God's matchless grace given through Christ, we do not have to fear being consumed in God's presence. When we approach God in prayer, we can be confident that God will give us his mercy and grace (Heb 4:16).
When we pray "Hallowed be thy name," we are also reinforcing the priority of God's glory in our lives. I understand why my four-year-old daughter prayed "Hollywood be my name." The word "thy" was unfamiliar to her. Most of us don't use this word either very often, though we understand it. Using it near the beginning of the Lord's Prayer reminds us where we're focusing, not just our prayers, but our lives. Our purpose in life is not to make our own names great. Rather, we live for God's sakes, for God's glory. When we pray "Hallowed be thy name," we are once again pointing our lives in the direction of God's praise and glory.
Reflect
When you pray, "Hallowed be thy name," what does that mean to you?
When you think of God as holy, what comes to mind? What thoughts, images, or feelings?
What helps you to remember God's awesomeness when you pray?
God invites us to ask in prayer for what we need. How can we do this and still keep in our hearts the centrality and authority of God?
Act
When we say the Lord's Prayer in church, we quickly recite the lines we have known for years. They are so familiar. Yet, I wonder sometimes if we shouldn't pause at times, to let the words of this prayer fill our minds so that the truth of this prayer might fill our hearts. I'd encourage you to experiment with this in your personal prayers. In particular, let the petition, "Hallowed be your name," rest in your heart as you consider its meaning and implications.
Pray
"Father, hallowed be your name.
+++Your kingdom come.
+++Give us each day our daily bread.
+++And forgive us our sins,
++++++for we ourselves forgive everyone indebted to us.
+++And do not bring us to the time of trial." Amen.
---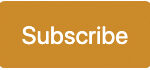 Sign up to receive a Life for Leaders devotional each day in your inbox. It's free to subscribe and you can unsubscribe at any time.
Find all Life for Leaders devotions here. Explore what the Bible has to say about work at the unique website of our partners, the High Calling archive, hosted by the Theology of Work Project. Reflection on today's Life for Leaders theme can be found here: God Be in My Work

---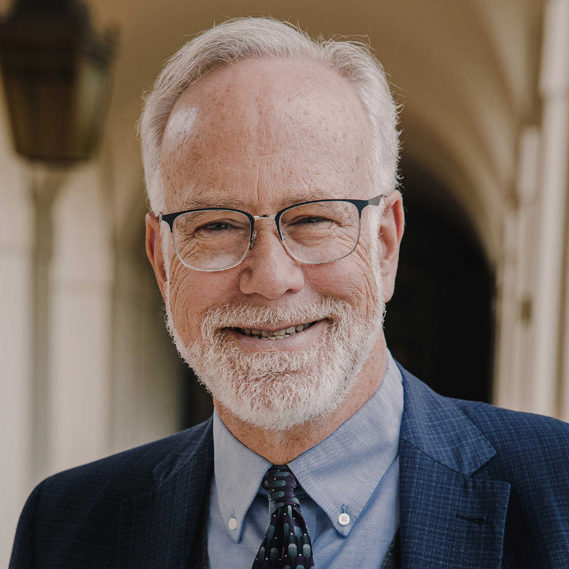 Dr. Mark D. Roberts is a Senior Strategist for Fuller's Max De Pree Center for Leadership, where he focuses on the spiritual development and thriving of leaders. He is the principal writer of the daily devotional, Life for Leaders, and the founder of the De Pree Center's Flourishing in the Third Third of Life Initiative. Previously, Mark was the Executive Director of the De Pree Center, the lead pastor of a church in Southern California, and the Senior Director of Laity Lodge in Texas. He has written eight books, dozens of articles, and over 2,500 devotions that help people discover the difference God makes in their daily life and leadership. With a Ph.D. in New Testament from Harvard, Mark teaches at Fuller Seminary, most recently in his D.Min. cohort on "Faith, Work, Economics, and Vocation." Mark is married to Linda, a marriage and family counselor, spiritual director, and executive coach. Their two grown children are educators on the high school and college level.