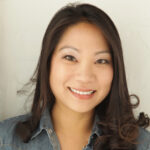 Grace is a coach who helps her clients take the next step towards creating a more meaningful and engaged life aligned with their values. She lives each day striving to connect more deeply with God, herself, and others. Grace is passionate about empowering women to embrace their talents and passions, to challenge their fears, and to make life-giving decisions. She uses compassion, curiosity, and creativity as she walks alongside women to help them reach personal and professional goals.
Grace is also a seasoned attorney who throughout her years of practice has experienced a number of challenges that allow a unique perspective on rediscovering meaning, purpose, and wonder in her everyday work. She loves expanding her understanding of human connection and personal growth, and has participated in a number of workshops such as The Living Centered Program at Onsite in Nashville Tennessee, Dream Big with Bob Goff, and Strongest with Mike Foster. She also has taken numerous courses at The Townsend Institute for Leadership and Counseling with Dr. John Townsend. Grace is currently studying with the Coaching and Positive Psychology Institute and working towards her ICF Coaching Certification.
When not working, you can find Grace exploring the world, dreaming about owning a coffee shop, trying out a new recipe, and growing community wherever she goes.