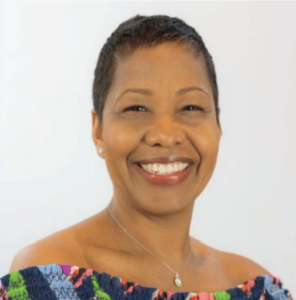 Member at Large
De Pree Center Advisory Board
Biography
Jasmine Bellamy is a love practitioner who is a catalyst for business and culture transformation. She is a visionary strategist and joyful disrupter at the intersection of faith, culture, and business.
She is a scholar-practitioner transforming workplace culture from the inside out. With expertise in Diversity, Equity, & Inclusion change management, she is a contributor to World Vision's Faith & Development global DEI training and was recently named Sports Illustrated's Top 100 Influential Black Women in Sports.
Jasmine earned a BS in Marketing Management from Syracuse University, a Master of Business Administration from Fordham University, and a Master of Arts in Theology from Fuller Seminary where she was an Emerging Black Scholar of the William E. Pannell Center for Black Church Studies. Her journey continues as she pursues a Doctorate in Global Leadership, Redemptive Imagination of the Marketplace, at Fuller Seminary in Fall 2023.
Jasmine is the founder of Love 101 Ministries which is dedicated to the theology and practice of love and is the host of The Call to Love Experience. She is also the Vice President of Merchandising, Planning, & Allocation at Reebok, the head of Reebok Culture, and the creator and co-facilitator of Courageous Conversations, a platform that engages issues of Diversity, Equity, and inclusion and inspires transformation in community.
Jasmine is also a beloved daughter, sister, and mom.