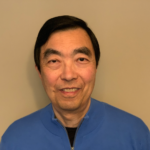 Jimmy Lee grew up in Taiwan and came to the US for graduate study in 1978.  After graduation, he moved to Silicon Valley to work in the semiconductor industry.  He co-founded Integrated Silicon Solution, Inc. (ISSI), a semiconductor company.  He served as the Chairman and CEO of ISSI for many years and took the company public on NASDAQ.   He transitioned to his current role as the Executive Vice Chairman, focusing on strategic fronts after the company was acquired several years ago.
Jimmy is passionate about helping people to connect their faith and work and to flourish in the third third of life.  He serves at the Chinese Church in Christ in San Jose (CCIC-SJ), where he was an elder for 25 years.  He is also involved in teaching, mentoring, and discipleship training overseas.
Jimmy holds an MS/EE degree from Texas Tech University.   He studied at Western Seminary and holds an MA in Biblical and Theological Study from Christian Leadership Institute.  He serves as a Board Director of BWGI Ministries (Becoming What God Intended) and FASTM (For All Saints Team Ministries).