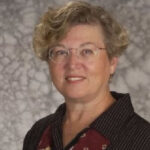 Since completing my PhD in family psychology (and MAT) at Fuller in 1999, I've employed my gifts, skills, and knowledge in equipping and supporting Christian leaders in the marketplace, professional ministry, and personal relationships.
After my PhD dissertation at Fuller identified broad and deep social support as a significant factor to offset the negative effects of stress, I was excited to discover the profession of personal coaching and completed my training as a graduate of Coach U in 2003.
Two highlights of my adventures in equipping others over the past 20 years are teaching with the MA in Global Leadership program at Azusa Pacific University (formerly Operation Impact) from 1989-2017 and serving leaders and learners as a creative and collaborative thinking partner with my skill and experience as a professional life/work coach.
My CLEAR Coaching process begins each conversation with Connection. Next, I practice transformative Listening as we agree on a goal for the conversation and begin to identify your Energy for the Actions you design to move toward your goals. Insights are consolidated by your brief Reflection on specific take-aways at the end of each conversation.
Every week, I experience the honor and joy of walking a few steps of the journey with people who are discovering more about themselves as they connect their strengths and personal power to bring vision to life.