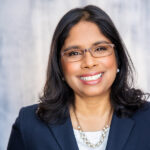 Owner
Be Well Resources
Kathy Young Deegan is a third-generation educator, born in the Caribbean and raised in Miami, Florida. She began her career as high school English and Drama teacher which ignited her passion for leading the next generation and eventually led her to work in Hollywood in 2006.
For over 25 years she has worked in para-church, church and community ministry, teaching women and young adults. Kathy has worked as a Discipleship Mentor for Fuller Seminary and in 2018 joined the De Pree Center as a Road Ahead guide and business/vocation coach. As a certified life coach, her passion is helping others find and live their own calling.
In 2012 she founded Be Well Resources, a faith-based wellness organization which provides mental health and spiritual resources for cultivating whole-person health.
When asked about her most important "work", she cites raising her 3 teens, Marcus, Levi and Katelyn. On her days off, you will most likely find Kathy in a cafe, having a cup of tea with her husband and ministry partner Kevin.
Get to Know Kathy as a Road Ahead Guide: