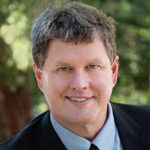 Matt has spent his career working in service industries, whether related to developing small businesses, implementing programming, or teaching and coaching. His work has maintained a deliberate focus on serving others in meaningful capacities. Matt believes that relationships are the most important aspect of our human lives, and values authenticity and integrity in both personal and professional relationships.
Years spent building and managing a small business in Berkeley allowed Matt to implement customer-service and training protocols that represent the foundation of his attitude on the importance of how we treat one another. Matt's work in team-building, facilitating groups, and serving as a Stephen Minister (walking alongside those going through traumatic life events), has continued to form his personal beliefs on the importance of listening, effective communication, and meeting people at the place of their needs.
Matt currently combines his passions for service and sport by working for the Special Olympics of Northern California and Nevada, and directs the organization and management of over 20,000 volunteer roles throughout the region. He also serves on the Advisory Board for the Center for Sport and Social Justice at CSU East Bay, from which he holds a M.S. degree, along with a Master of Divinity degree from Fuller Theological Seminary.