One day he got into a boat with his disciples, and he said to them, "Let us go across to the other side of the lake." So they put out, and while they were sailing he fell asleep. A windstorm swept down on the lake, and the boat was filling with water, and they were in danger. They went to him and woke him up, shouting, "Master, Master, we are perishing!" And he woke up and rebuked the wind and the raging waves; they ceased, and there was a calm. He said to them, "Where is your faith?" They were afraid and amazed, and said to one another, "Who then is this, that he commands even the winds and the water, and they obey him?"
Focus
The disciples of Jesus had often been impressed by his miracles as he healed bodies and set people from the power of evil. But when Jesus calmed the storm with a simple command, this shocked his disciples. They knew that only God had such power. But if Jesus had power over the wind and the waves, as they had witnessed, what did this reveal about his true identity? In this season of Advent, we open our hearts to respond to Jesus like his first disciples, with amazed curiosity.
Today's devotion is part of the series Following Jesus Today.
Devotion
One evening when I was pastor of Irvine Presbyterian Church, I spoke to my junior high group. On that warm summer evening, about forty students had gathered in the back yard of one of our members. Shortly after I started to speak, a large flock of crows landed in a nearby tree and began cawing loudly. There was no way I was going to be able to speak over the racket. So, pretending that I had superpowers, I pointed my finger at the crows and said sternly, "Fly away right now!" As if on cue, the flock immediately took off and flew away. The eyes of the junior highers grew wide with amazement. "Pastor Mark," one asked, "how did you do that? How did you make the crows fly away?" After laughing at the extraordinary event that just happened, I admitted that I was just plain lucky. "Or," I conjectured, "perhaps God chased away the crows."
God can do things like chase away a flock of crows with a simple word. God, you see, has power over the natural world, the world he created and continues to sustain "by his powerful word" (Hebrews 1:3). If God were to show up in visible form and tell a flock of crows to fly away we'd be impressed, but not surprised. This is the sort of thing we'd expect God to be able to do effortlessly.
It's not what we expect of a human being, however. Thus, in Luke 8:22-25, the disciples of Jesus had a most unexpected and unsettling experience. While they were out in a boat on the Sea of Galilee, a windstorm fell upon them. Soon their boat was filling up with water, threatening to throw them overboard into the treacherous waves. Meanwhile, Jesus, who had fallen asleep in the boat, was still sleeping. So they shouted at him, "Master, Master, we are perishing!" Jesus, awakened by their yells, "rebuked the wind and the raging waves" (Luke 8:24). Immediately, the wind ceased and the waves were replaced by calm water.
When they saw what had happened, the disciples "were afraid and amazed" (Luke 8:25). They knew Jesus had the power to heal, cast out demons, and even raise someone from the dead. But what they had just witnessed surpassed their expectations for Jesus by a mile. "Who then is this," they wondered, "that he commands even the winds and the water, and they obey him?" (Luke 8:25). Who is this, indeed!! The disciples of Jesus would have known the only acceptable answer to their question. They would have been familiar, for example, with the description of God in Psalm 107: "For he commanded and raised the stormy wind, which lifted up the waves of the sea. Then they cried to the LORD in their trouble, and he brought them out from their distress; he made the storm be still, and the waves of the sea were hushed." (Psalm 107:25, 28-29). That God could do such things was wonderful but not surprising. If Jesus did such things, how would that have been possible unless he was somehow God in human form? The disciples had begun to regard Jesus as their messiah, but had not yet thought of him as Immanuel, God with us. Thus they responded to Jesus's authority over nature with amazed curiosity.
For those of us who have been Christians for a while, it can be easy to take for granted the divine authority of Jesus. We read the account of his stilling the storm and think, "Of course. He was God in human flesh, after all." Yet, every now and then the Spirit enlivens our hearts to marvel at the miracle of the Incarnation.
In this season of Advent, we are preparing ourselves for a deeper experience of Christmas. Christmas! The time when we reflect upon and celebrate the coming of God in human flesh, Immanuel, God with us! May our hearts be open to the work of God's Spirit. As we remember the Christmas miracle, may we, like the first disciples of Jesus, be filled with amazed curiosity.
Reflect
Can you remember a time when you responded to Jesus with amazed curiosity? If so, what happened? What did you think? How did you feel?
Why do you think it's easy for some of us to take for granted the miracle of the Incarnation?
What might you do in this season of Advent to prepare your heart to be amazed once again by the wonder of Jesus's birth, the entry of Immanuel into the world?
Act
Ask your small group or a good friend if they have ever experienced amazed curiosity in response to Jesus. See what you learn by sharing your story and listening to the stories of others.
Pray
Lord Jesus, I wish I could have been there in that boat. Oh, I'm sure I would have been terrified, just like the other disciples. I'd guess that my voice would have been one of the loudest waking you from your nap. But I really do wish I could have seen you exercise authority over the wind and the waves, unique authority, divine authority like no other.
Since I can't go back and join you on that boat, I ask that, nevertheless, you stir in me by your Spirit. Especially in this season of Advent, Lord, may I once again be amazed by the wonder of your Incarnation. May I be curious about who you really are. May I be open to being surprised by you, by your power, love, and grace.
All praise be to you, Lord Jesus, truly God and truly human! Amen.
---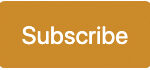 Sign up to receive a Life for Leaders devotional each day in your inbox. It's free to subscribe and you can unsubscribe at any time.
Find all Life for Leaders devotions here. Explore what the Bible has to say about work at the unique website of our partners, the Theology of Work Project. Commentary on today's Life for Leaders theme can be found here: God Undergirds All Work and Productivity (Psalm 107)

---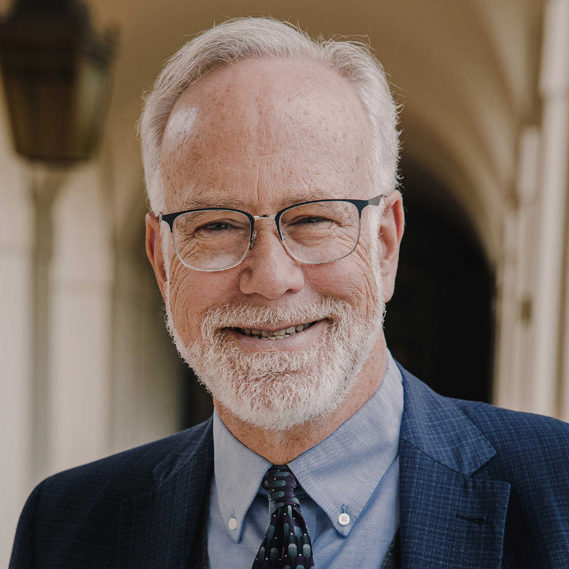 Dr. Mark D. Roberts is a Senior Strategist for Fuller's Max De Pree Center for Leadership, where he focuses on the spiritual development and thriving of leaders. He is the principal writer of the daily devotional, Life for Leaders, and the founder of the De Pree Center's Flourishing in the Third Third of Life Initiative. Previously, Mark was the Executive Director of the De Pree Center, the lead pastor of a church in Southern California, and the Senior Director of Laity Lodge in Texas. He has written eight books, dozens of articles, and over 2,500 devotions that help people discover the difference God makes in their daily life and leadership. With a Ph.D. in New Testament from Harvard, Mark teaches at Fuller Seminary, most recently in his D.Min. cohort on "Faith, Work, Economics, and Vocation." Mark is married to Linda, a marriage and family counselor, spiritual director, and executive coach. Their two grown children are educators on the high school and college level.