The LORD God took the man and put him in the garden of Eden to till it and keep it."
In yesterday's Life for Leaders devotion, we saw how the first chapters of Genesis begin to paint a picture of servant leadership. Human beings are to exercise dominion over the earth (Gen 1:28) and also to "serve" the earth (Gen 2:15, translating the Hebrew verb 'avad more literally than "till").
There are fascinating implications of the use of 'avad in this verse. I don't mean to suggest that the original writer consciously anticipated all of these. But as we reflect upon the nuances of 'avad, we discover truths about our work and leadership that are quite striking.
In yesterday's devotion, I wrote of how Genesis 2:15 says that the first man, and, by implication, all human beings, are to "serve" the garden in which God placed them. Though humans have authority over the earth, they are not to exercise this authority in a tyrannical way. Rather, there is a sense in which our work in the world is service to this world. (Perhaps it's not accidental that literal gardening requires so much literal kneeling.)
The verb 'avad in Hebrew is related to the noun 'eved, which is the basic word for "slave" or "servant." This word group suggests not only humble service to a master but also hard work. This is not the hard work that comes after sin, with thorns and thistles; rather, it is the hard work that uses well our capabilities and leaves us feeling valuable and fulfilled. God made us for this purpose. Work, even demanding labor, is not a result of sin and the Fall. Rather, it is at the center of God's intentions for us.
The verb 'avad has another sense in the Hebrew Bible. It is often used in reference to service to God, that which we call worship. Take Psalm 100:2, for example. The NRSV reads, "Worship the LORD with gladness; come into his presence with singing." The Hebrew verb translated here as "worship" is 'avad. The use of this verb in Genesis 2:15 does not imply that we are to worship the garden, of course. But it does enable us to catch a glimpse of something we will see more clearly later in Scripture, namely, that our daily work can be an expression of worship to God.
Thus, in our work, Genesis 2:15 suggests that there are elements of servanthood, effort, and worship. Though you and I might not be working the soil today, may we do our work in light of God's intentions for us.
QUESTIONS TO CONSIDER:
How do you relate to the various nuances of the verb 'avad? In what ways does your work demand real effort? In what ways might your work be an act of worship to God?
PRAYER:
Gracious God, thank you for the privilege and calling to work in your world. Thank you for times when I work hard, using well the capabilities and opportunities you have given me. Thank you for the joy of seeing the fruits of my labors.
Thank you also that my work can be a way of worshiping you. May I offer you my work today, every bit of it. No matter what I do, may I seek to honor you in it. May my work contribute to your greater work in this world. Amen.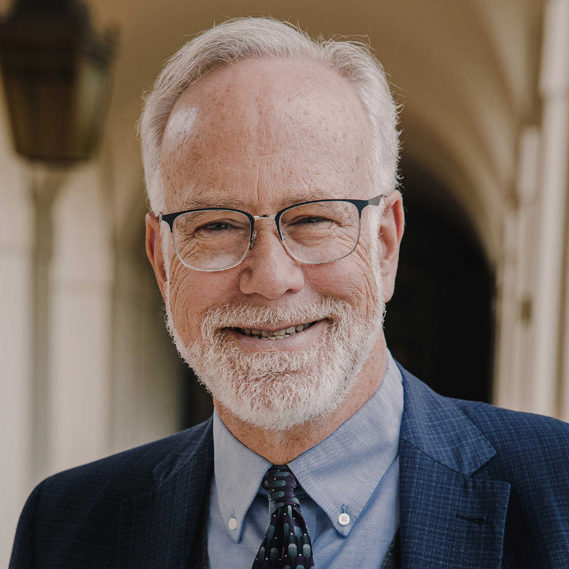 Dr. Mark D. Roberts is a Senior Strategist for Fuller's Max De Pree Center for Leadership, where he focuses on the spiritual development and thriving of leaders. He is the principal writer of the daily devotional, Life for Leaders, and the founder of the De Pree Center's Flourishing in the Third Third of Life Initiative. Previously, Mark was the Executive Director of the De Pree Center, the lead pastor of a church in Southern California, and the Senior Director of Laity Lodge in Texas. He has written eight books, dozens of articles, and over 2,500 devotions that help people discover the difference God makes in their daily life and leadership. With a Ph.D. in New Testament from Harvard, Mark teaches at Fuller Seminary, most recently in his D.Min. cohort on "Faith, Work, Economics, and Vocation." Mark is married to Linda, a marriage and family counselor, spiritual director, and executive coach. Their two grown children are educators on the high school and college level.