"But the Midwives feared God; they did not do as the king of Egypt commanded them." (Ex. 1: 17)
Two women face an ethical dilemma at work. By profession, they are caretakers, nurturers, and guides ushering new life into the world. But in the midst of their life-giving work, there is a death-dealing force at play.
The women are Shiphrah and Puah, two unsung sheroes in the Exodus narrative. We meet Shiphrah and Puah at the height of Pharaoh's deep-seated anxiety about the growing population of Israelites, all of whom worked slave labor for the Egyptians. The more that Pharaoh sought to oppress them—adding new tasks and obstacles to their daily labor—the more the Israelites multiplied in number. All the Egyptians came to fear that in their great numbers, the Israelites would join Egypt's enemies in war and rise up against them. Pharaoh's next move was to go straight to the source—the Hebrew midwives who helped the Israelite women give birth. Pharaoh attempts mass genocide by commanding all the newborn Hebrew baby boys be killed, extinguishing the future of Israel.
Imagine yourself in the shoes of Shiphrah and Puah. Their past is wrought with hard labor, oppression, and enslavement. Their future is bleak as the next generation is being wiped out. Fueled by their faith, two women with no power find a creative third alternative.
"The king of Egypt summoned the midwives and said to them, 'Why have you done this, and allowed the boys to live?' The midwives said to Pharaoh, 'Because the Hebrew women are not like the Egyptian women; for they are vigorous and give birth before the midwife comes to them." (Ex. 1:18-19)
Now if you've never given birth, I bet you know someone who has. My friend was in labor for 30 hours with her first son. Capitalizing on the fact that Pharaoh had probably never been a part of the birthing process, Shiphrah and Puah defy the king's command and spin an alternative story. Childbirth was a woman's work, and their work had equipped them with the tools they needed for creative resistance. With a flare of creative irony, Shiphrah and Puah create a counter-narrative to Pharaoh's narrative of fear, anxiety, and oppression—one of strength, vigor, and courage. Two women in a faithful act of defiance are able to conquer the immeasurable odds stacked against them.
Why is this story so important? Because this example of resistance happens at the hands of women fulfilling their vocation. Resistance was creative work that happened at work. And the work of Shiphrah and Puah was not just their own work; it was ultimately the faithful and creative work of God. Terence Fretheim puts it nicely when he describes, "The midwives' ethic of defenseless resistance is rooted in such an understanding of God's creative work. God's creativity is paralleled by the midwives' creative disobedience."[1]
This story is both a cause for celebration and a call to action. First, as a community of believers we pause and celebrate the sheroes that have gone before us—women who were so fierce in their work that they were able to achieve more than anyone could have imagined. Second, we are called to carry on their legacy of creative resistance. This does not require us to quit our 9-5s. It requires us to be deeply attuned to the places in our work where God is calling and equipping us for creative resistance. With a multitude of sheroes behind us, we join God's work in doing immeasurably more than we could ever ask or imagine.
[1] Terence Fretheim, Exodus (Louisville: Westminster John Knox Press, 2010), 32.
---
Interested in learning more about biblical models of brave women at work? Click here to download our new free workbook, A Seat at the Table.
---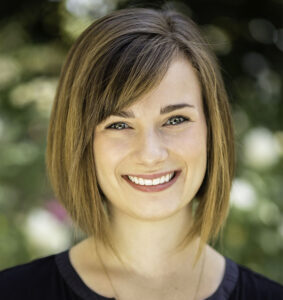 Meggie Anderson-Sandoval is a Fuller Seminary graduate (MDiv, '16) with a passion for Christian ethics. In any given context, Meggie feels called to put into practice Kingdom-oriented ethics in both word and deed. Meggie finds fulfillment from working alongside others to bring about justice, redemption, and holistic transformation. Most recently, Meggie has been involved in community organizing efforts across Los Angeles County. She also helped develop a new project at Fuller that emphasizes the sacred acts of hospitality and storytelling (see more about the Story Table here). Though she hails from Colorado, Meggie currently resides in Altadena, California and considers Los Angeles home.