A couple of weeks ago I wrote an article for the Third Third Journal called "Surprised by Older Adults." I talked about how pundits continue to express surprise when older adults do things that show their exceptional abilities, even as they age. I mentioned as examples Phil Mickelson, Joe Biden, Tom Brady, and Anthony Hopkins. I predicted that a new narrative might be emerging, one that will highlight the surprising ability of folks who had been written off because of their age.
Lillian Colón
Well, I just spotted a new example today. Newsbreak featured a post with the following headline: "Meet the 66-Year-Old Dancer in 'In the Heights.'" Now that got my attention! I'll even confess to being surprised. I saw In the Heights recently and the dancing is phenomenal, both highly artistic and highly athletic. I'm impressed that anyone at 66 years of age could do that. I couldn't at 26.
Newsbreak pointed to a longer story at nextavenue.org, a website that focuses on issues of relevance to folks in the third third of life. Next Avenue told the story of Lillian Colón, who auditioned for and made it into In the Heights. It turns out that this wasn't the first time Colón broke through a barrier. Many years ago, she was the first Latina member of the famed New York City Rockettes. Not surprisingly, Colón at first experienced some ageism from the other dancers in In the Heights. But, in time, she won them over.
Lillian Colón's accomplishment is impressive, to say the least. I'm eager to see In the Heights again, not only because the music and choreography were amazing, but also to see if I can spot Colón.
Dick Van Dyke
Her accomplishment reminds me of another story I read a couple of years ago. This one was about Dick Van Dyke in Mary Poppins Returns. Van Dyke, who was one of the dancing stars in the original Mary Poppins movie had a small but crucial part in Returns. In this part, he seemed to climb up on a desk and do some impressive dance moves for the song "Trip a Little Light Fantastic."
Now, I must confess that when I first saw Mary Poppins Returns, I assumed that Van Dyke's dancing performance involved some sort of movie magic, CGI or something like that. Perhaps they had superimposed his face on a much younger dancer. But, later, I discovered that Van Dyke did his dance unaided by tricks or helpers . . . at 91 years old! I also discovered a bit of my own ageism in my assumption that there was no way someone as old a Van Dyke could have danced as he did.
By the way, Walt Disney Studios put up on YouTube a short clip of Van Dyke dancing. You'll notice that he didn't jump up onto the desk. But still . . . .
One last comment about dancing. Most of us won't be dancing in the movies. For that matter, most of us won't be dancing in the way of Lillian Colón or Dick Van Dyke. But, according to brain research, that should not discourage us from dancing.
John Medina
John Medina, in his fascinating book, Brain Rules for Aging Well, summarizes scientific research that shows that one of the best things you can do as you age is to dance. It keeps you fit physically and mentally. Now, Medina isn't talking about the kind of dancing that happens in movies. Rather, he's referring to dancing that involves partners and socializing, the sort of dancing you do at a wedding, for example.
One of the main reasons dancing is so good for us is that it requires lots of engagement with other people, not to mention physical and mental exercise. Medina writes, "You can cover the dance floor with peer-reviewed papers showing the benefits of this regular, ritualized movement that forces social interaction. The scientific benefits are almost too good to be true" (p. 33). Medina summarizes his advice for third thirders in this way: "Dance. Dance. Dance. Benefits include exercise, social interactivity, and an increase in cognitive abilities" (p. 37). And, if you're really, really good, you just might make it into a hit movie! But even if you don't, you're still doing really, really good things for your brain and body.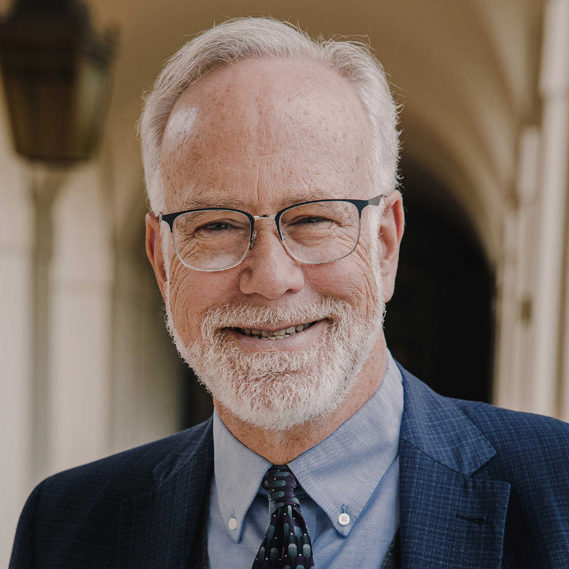 Dr. Mark D. Roberts is a Senior Strategist for Fuller's Max De Pree Center for Leadership, where he focuses on the spiritual development and thriving of leaders. He is the principal writer of the daily devotional, Life for Leaders, and the founder of the De Pree Center's Flourishing in the Third Third of Life Initiative. Previously, Mark was the Executive Director of the De Pree Center, the lead pastor of a church in Southern California, and the Senior Director of Laity Lodge in Texas. He has written eight books, dozens of articles, and over 2,500 devotions that help people discover the difference God makes in their daily life and leadership. With a Ph.D. in New Testament from Harvard, Mark teaches at Fuller Seminary, most recently in his D.Min. cohort on "Faith, Work, Economics, and Vocation." Mark is married to Linda, a marriage and family counselor, spiritual director, and executive coach. Their two grown children are educators on the high school and college level.