"Ignorant and Curious":
Cynicism, Mentors and Being the Best Version of Ourselves
Take Away: Leadership begins with a commitment to be the best version of ourselves.
Key point: We often need mentors to show us a path to that best version of ourselves.
Last summer, in the middle of a pandemic-disrupted vacation season, I discovered a burst of light and sunshine.  AppleTV was advertising a show about an American football coach who becomes the Manager of an English football team (er…that's soccer for my fellow countrymen).  Some years earlier I had seen an advertisement of Jason Sudeikis playing a stereotypical bravado filled coach who comes to England and embodies every "ugly American trope" in a hilarious sketch.  So, I knew what was coming… until I watched the show and realized this was completely different than I expected.  
Jason Sudeikis, Brandon Hunt, and veteran Television comedy producer, Bill Lawrence flipped the script.  This was not a show about a brash, arrogant American, but a beautiful, courageous, kind, warm, generous and disarmingly humble (and simultaneously confident) man who–in the middle of his own personal trials–brings humor and hope to a troubled team.
And the new Ted Lasso was created. 
I binged the whole show.  And then binged it again.  And then a third time.  Indeed, on my birthday in March, I watched the entire show in one glorious evening. 
As a leadership professor, consultant, and coach, I put up social media posts describing it as the "master class" of leadership and coaching that it was.  I listened to podcasts interviews with the cast (like this one with the ever-effusive Brene' Brown) and began to follow Ted Lasso groups on Facebook. And I continued to post about my sheer delight in both the show and what it taught about leadership.
Somewhere along the way one of my own Facebook friends introduced me to his son-in-law who works with Executive Producer Bill Lawrence.  He arranged for me to write to Bill and I asked if I could interview him for my leadership students and clients.  Bill immediately agreed and we captured the conversation on a Zoom call. 
It was even better than I had hoped. 
If you love soccer, television, sketch comedy, or being "behind the scenes" to learn how something is made, you are going to love this little series of posts and videos of my interview with Bill Lawrence.  And if you are interested in leadership or have fallen in love with the show (or better yet—both!) you will find these conversations with one of the "creators" of the show utterly fascinating.
We start by talking about confronting the Ugly-American-abroad in ourselves and then go on to considering the power of self-reflection, overcoming cynicism, a better definition of success and "winning", what it takes to create a truly collaborative and creative organizational culture, how emotional pain can become the wellspring of emotional intelligence, the importance of friendships and forgiveness, and strong female lead characters. 
(Fair warning. The show has really graphic language and it uses the "F" word as a kind of art form.  It's not for younger audiences, but I know many parents that watched it with their teenagers because the life-lessons are really that good.)    
It is a far-ranging conversation in which Bill was generous, candid, and genuinely interested in helping me be the best version of a leader, coach, and teacher that I can be.  Bill incarnates Ted Lasso here and we will all be the better for it.
Over the course of the new season (its second), The De Pree Center for Leadership and its Church Leadership Institute will release 6 posts ranging from 2-6 minutes each that feature segments from my interview with Bill Lawrence.  In this first one we get a glimpse of the making of the show, the importance of self-reflection, the transforming power of being "ignorant and curious" and the critical necessity of mentors (and coaches!) to show us paths we would otherwise miss.  It's a delight.
"Be curious!"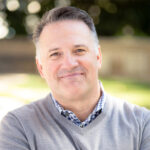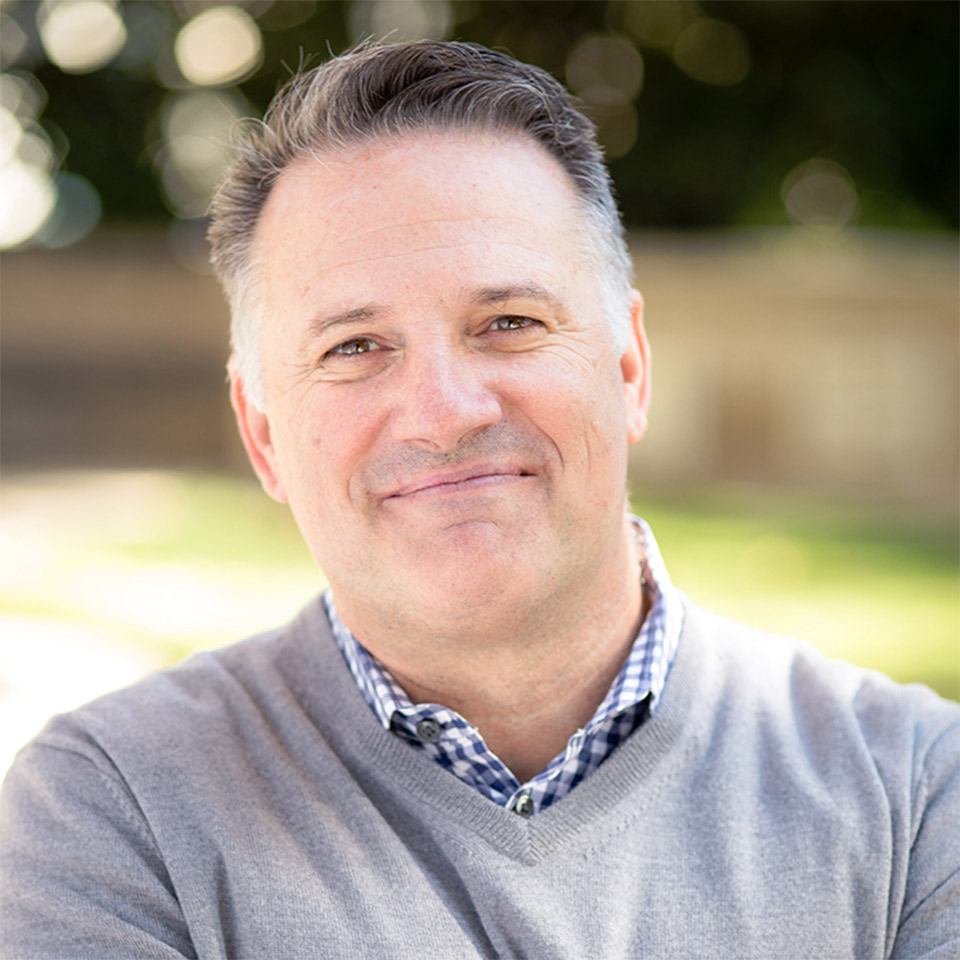 Tod Bolsinger is the Executive Director for the De Pree Center Church Leadership Institute, and the author of Canoeing the Mountains: Christian Leadership in Uncharted Territory, and the newly released, Tempered Resilience: How Leaders are Formed in the Crucible of Change. Click here to view Tod's profile.
Don't miss any installments in the Lasso Leadership Lessons series!
Sign up for the email list below.