[Be filled with the Spirit . . .] giving thanks to God the Father at all times and for everything in the name of our Lord Jesus Christ.
Focus
This Thursday is Thanksgiving Day in the United States. Yet, for many of us, the day is so packed with traditional activities that we hardly have time to say "Thank you" to God. So, why not think of this as Thanksgiving Week? Take time each day to thank God for his good gifts. And if you are able, set aside an hour sometime this week to tell God everything for which you are grateful. God deserves it and your heart needs it.
Devotion
I have a Thanksgiving invitation for you. No, I can't invite you to join me for Thanksgiving dinner this Thursday. With over 7,000 Life for Leaders readers, I'm afraid such an invitation would create a giant COVID super-spreader event. Not a good idea! Besides, I expect that you already have plans for Thanksgiving Day, even if what you'll do this week is different from your usual traditions. My family and I are not going to be with our extended family this year, which feels sad to me. Perhaps you can relate.
Nevertheless, I do want to invite you to join me in one or two of my Thanksgiving traditions. A number of years ago, it occurred to me that I really didn't give thanks very much on Thanksgiving Day. Like most Americans, my time and energy on this holiday were invested in lots of personal and family traditions: watching the Macy's parade on TV, traveling to be with my relatives, watching football before dinner, enjoying a delicious turkey feast with all the trimmings, eating way too much pumpkin pie, and taking a groggy nap. Someone in my family always offered a prayer of thanks before the meal and in some years we all went around to say what we were thankful for. But actually giving extended thanks to God was not something that fit into my usual Thanksgiving habits.
As I thought about this situation, it seemed to me that I was missing out on the role Thanksgiving could serve in my life. It could be an occasion for intentional reflection on all the ways God had blessed me and a time to offer thanks to God more deeply and fully than usual. So, I invented a couple of personal traditions that I have kept for at least a dozen years now. I'd like to invite you to join me in these traditions if you are so inclined.
First, I no longer consider the Thanksgiving holiday as only one day. Rather, I think of it as a week-long celebration. Beginning on the Monday before Thanksgiving Day, I set aside time each day for deliberate gratitude. I try to pay attention to the gifts I am enjoying in the present moment, including life, health, warmth, beauty, good smells, restful music, etc. And I tell God "thank you" for these gifts. Moreover, I listen to Thanksgiving-themed music, such as instrumental versions of songs like "We Gather Together," "All Creatures of Our God and King," and "Simple Gifts." My family and I usually watch the episode of The West Wing called "Shibboleth." Activities such as these prime my heart for the next of my Thanksgiving practices.
Second, at some point during the week of Thanksgiving, often early on Thanksgiving morning, I spend an hour or so writing down everything for which I am thankful, especially things from the past year. In my journal I write: "Dear God, I thank you for . . ." and then I start writing. Much of what I record is obvious. I thank God for my family (each person by name) and for blessings they've received in the last year in addition to their impact on my life. I thank God for my life, health, home, and work. I think of people who have meant a lot to me in the past year, like my colleagues at the De Pree Center or those who have generously supported our work. After a while, I branch out, thanking God for good things that have happened in the world in the last year. I try to let my mind wander freely as I jot down all that I am thankful for. And I make sure to mention big things like salvation through Christ, the gift of the Holy Spirit, and so forth.
As I do this exercise, a couple of things inevitably happen. First, I end up thanking God for things that I had previously taken for granted. Some of these are major and some are minor, but all are worthy of mentioning to God in gratitude. The second thing that happens as I write down my thanks is an overwhelming sense of gratitude. Even in difficult times, even in years with painful losses, I realize just how gracious God has been to me, how generous and kind. My heart becomes filled with true thanksgiving. I am humbled and joyful, moved by my experience of God's goodness.
Depending on your own life setting, you may not be able to join me in this gratitude practice on Thanksgiving morning. You may be busy preparing a meal, caring for your young children, or trying to catch up on sleep. That's just fine. The precise timing of creating your "thank you" list doesn't matter. But let me encourage you to see if you can protect one hour sometime during this week for an extended session of giving thanks. Your heart needs it. The Lord deserves it. And doing this will make your celebration of Thanksgiving so much richer.
If you are able to respond to either or both of my invitations, to consider this whole week a time of thanksgiving and/or to devote an hour to in-depth thanks, I'd love to hear about your experiences. By using one of the buttons below you can write me personally or leave a comment on our website so others can see it. No pressure! Just know that I'm interested in your experience.
May you have a wonderful Thanksgiving week!
Reflect
Do you have any Thanksgiving traditions that help you to express your thanks to God? If so, what are they? Are you going to be able to do them this week?
Are you willing to consider treating this whole week as a time of Thanksgiving? Why or why not?
Do you think you can set aside an hour sometime this week to offer in-depth thanks to God? If so, when can you do this?
What helps you to feel and to express your thanks to God?
Act
Take Mark up on his invitation to consider this a week for Thanksgiving and/or to devote an hour to intentional thanks. Alternatively, be sure to do whatever helps you feel and express thanks to God.
Pray
Gracious God, first of all I want to thank you for Thanksgiving Day. Yes, I thank you for the traditions and celebrations that make this a special day. But I also thank you for the reminder to give you thanks, for something in my calendar that proclaims, "Thanksgiving."
Even as our celebrations will be different this year because of COVID-19, we ask you to help us express gratitude to you. May we find ways that work for us to remember your gifts and acknowledge your grace. As we do, may our hearts be opened to you in a fresh way through our expressions of gratitude. Amen.
---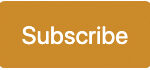 Sign up to receive a Life for Leaders devotional each day in your inbox. It's free to subscribe and you can unsubscribe at any time.
Find all Life for Leaders devotions here. Explore what the Bible has to say about work at the unique website of our partners, the High Calling archive, hosted by the Theology of Work Project. Reflection on today's Life for Leaders theme can be found here: Enjoying Your Thanksgiving Dinner Twice

---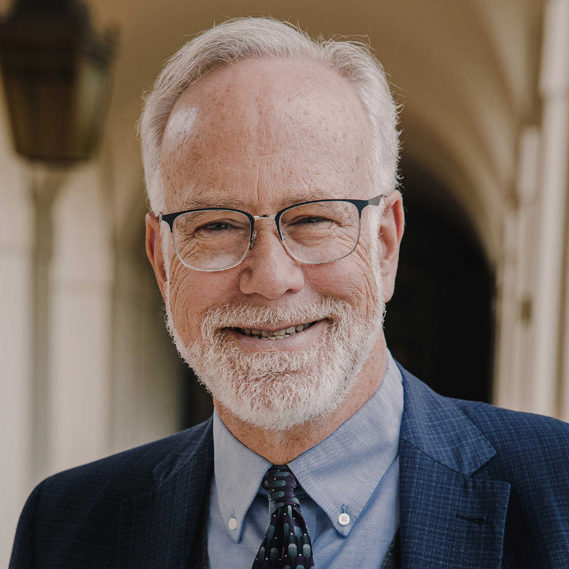 Dr. Mark D. Roberts is a Senior Strategist for Fuller's Max De Pree Center for Leadership, where he focuses on the spiritual development and thriving of leaders. He is the principal writer of the daily devotional, Life for Leaders, and the founder of the De Pree Center's Flourishing in the Third Third of Life Initiative. Previously, Mark was the Executive Director of the De Pree Center, the lead pastor of a church in Southern California, and the Senior Director of Laity Lodge in Texas. He has written eight books, dozens of articles, and over 2,500 devotions that help people discover the difference God makes in their daily life and leadership. With a Ph.D. in New Testament from Harvard, Mark teaches at Fuller Seminary, most recently in his D.Min. cohort on "Faith, Work, Economics, and Vocation." Mark is married to Linda, a marriage and family counselor, spiritual director, and executive coach. Their two grown children are educators on the high school and college level.