"But when Saul saw and knew that the LORD was with David, and that Michal, Saul's daughter, loved him, Saul was even more afraid of David. So Saul was David's enemy continually."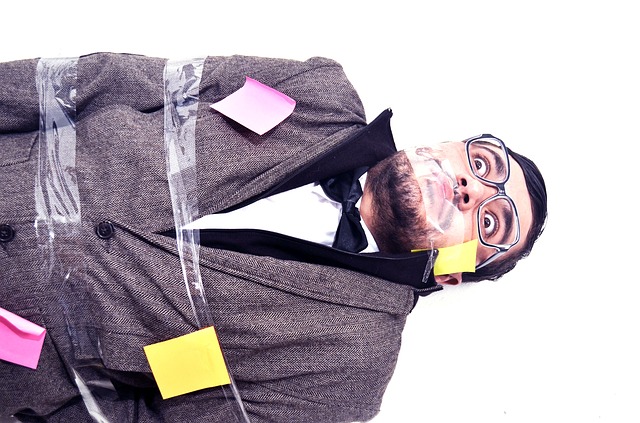 In my last devotion we acknowledged the possibility of dysfunctional mentoring relationships, like the one between Saul and David. Though Saul should have been empowering David, instead he acted like a jealous enemy who sought to undermine David instead of blessing him. There is a slang word for such a person: frenemy. This is the type of "friend" whose words or actions bring you down. (Whether you realize it as intentional or not). Frenemies make terrible mentors and can have lasting negative impact on leaders.
One leader I've mentored is thriving in his current role as a leader in his church. But in a recent conversation I asked him why he was afraid to step out into a certain aspect of his leadership. As we talked it became clear that there was a negative experience from a previous church that made him hesitant to pursue this area of his leadership. This particular experience had come up previously but this was the first time we had discussed it as an ongoing influence in his life. Since I know him well enough to speak into his life I asked, "Why do you choose to allow this person to continue to limit your leadership?" He seemed shocked at my question so we continued to reflect on how this past relationship affected him today. He came to realize that this person from the past effectually "mentored" him into believing he didn't have what was necessary to excel as a leader. He would have never called this leader from the past his "mentor" but it became clear that this person had shaped him significantly – he was mentored negatively!
The conversation about this past negative "mentoring" has become an ongoing topic we are discussing as he seeks to move beyond these limitations he wasn't fully aware were affecting him. We both more fully understood the power that negative mentoring can have, especially if a leader hasn't been given the tools to heal, grow and move beyond these limiting experiences.
As I continue to encourage leaders to seek out mentors and be mentors to others, I also suggest including time to reflect on the negative mentors that might have an impact on our leadership today.
I will leave you with this quote from Christine Caine: "What you hear depends on who you are listening to." Choose well whom you listen to because not everyone is speaking truth and those voices from the past can have a powerful impact on how you lead today.
QUESTIONS TO CONSIDER:
What negative experiences have you had with leaders in your past? Was this negative experience from a formal mentor (boss, supervisor, parent, coach, pastor) or a less formal one (co-worker, committee, family member, teammate)?
Did this experience limit you in your leadership? Have you grown from the experience? How have you chosen to lead differently because of what you learned?
PRAYER:
Lord, there are influences from past experiences that continue to affect me negatively today. Help me to recognize these false voices that do not reflect your goodness and reject them for the lies that they are. Give me the power to hear your voice and allow that to shape me so that I can continue to be formed into the leader that bears witness to your goodness. Amen.