God is our refuge and strength,
a very present help in trouble.
Therefore we will not fear, though the earth should change,
though the mountains shake in the heart of the sea;
though its waters roar and foam,
though the mountains tremble with its tumult.
In last Wednesday's Life for Leaders devotion, I shared some of my discomfort with the currently popular phrase, "in these uncertain times." As you may recall, I found that phrase to potentially minimize the certain suffering of millions throughout our world because of the coronavirus. Compassion calls us to care for people who are experiencing painful times, scary times, and sorrowful times. Compassion will also help us empathize with people who live with consistent uncertainty because of their poverty and powerlessness.
There's something else that bothers me about the phrase "in these uncertain times." Though I will surely grant that many of us are in times that feel much more uncertain than normal, the phrase "in these uncertain times" can, I fear, perpetuate the myth of certain times. This myth, propagated in much of Western culture, assumes that certainty is normal and normalcy is certain. We expect life to be more or less the same from day to day. We might even feel entitled to enjoy such a consistent, predictable, certain existence. And this, I suggest is a problem.
Now let me readily confess that I greatly prefer certain times. My personality does not relish surprise and disruption. I like to think that my own times are fairly certain. But I've lived long enough to know better. Yes, there have been tranquil and predictable seasons of my life. Yet those times have been interrupted by unexpected and unwelcome events, like my parents getting cancer and dying of it, or my near-death experience a few years ago when I had Rocky Mountain Spotted Fever. Plus, as a pastor, I've walked with people through all kinds of unplanned calamities, such as job loss, marital unfaithfulness, heart attack, or a child's suicide. I've come to believe that, no matter how it certain life seems, uncertain times are coming.
This is truer today than perhaps at any time in human history, and I'm not actually thinking about the coronavirus. Rather, I'm considering the fact that our world is changing all the time and doing so more rapidly than ever before. This observation is demonstrated generously in Thomas Friedman's recent (pre-virus) book, Thank You for Being Late: An Optimist's Guide to Thriving in the Age of Accelerations. Friedman shows that change is happening more quickly than ever in overlapping, crucial dimensions of our world. As a result of these "accelerations," we live in a "zone of uncertainty" (p. 172). If we pay attention to what's going on in our world, even apart from COVID-19, it doesn't make sense to put much stock in the myth of certain times.
For those of us whose worldview is shaped by Scripture, the myth of earthly certainty should not bewitch us. In Psalm 46:2-3, for example, we read: "Therefore we will not fear, though the earth should change, though the mountains shake in the heart of the sea; though its waters roar and foam, though the mountains tremble with its tumult." This psalm assumes the inconstant nature of the world in which we live. Moreover, we rightly infer that the continually changing nature of the physical world reflects what is also true in our cultural world. Things are in flux. Things are unstable. In such a world, certainty is a myth.
In tomorrow's devotion I want to reflect further with you on how we might respond to the reality of ever-present and uncertain change in our lives. For now, let me encourage you to reflect on the following questions.
Something to Think About:
Do you tend to think of life as being certain? Uncertain? Both?
What have been some of the major disruptions in your life? How did you respond to these disruptions?
If change is increasingly the main constant in our earthly existence, how can we live with confidence and peace?
Something to Do:
Talk with your small group or with a Christian friend about your experiences of change and how these experiences have shaped your faith.
Prayer:
Gracious God, we do live in a changing world. The coronavirus makes this truth strikingly evident. But, when we reflect on the physical world, when we attend to our own lives, we recognize the omnipresence of change. We feel the shaking of the mountains and the roaring of the waters, both literally and metaphorically.
Help us, Lord, to live realistically, to see the world as it is, to view our lives and you view them. May we accept the change that is present and learn to survive, even to thrive in its midst. May we learn not to fear in a world of change because you are our refuge and strength. You are always there to help us. Amen.
---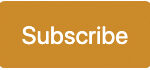 Sign up to receive a Life for Leaders devotional each day in your inbox. It's free to subscribe and you can unsubscribe at any time.
Find all Life for Leaders devotions here. Explore what the Bible has to say about work at the unique website of our partners, the High Calling Archive, hosted by the Theology of Work Project. Reflection on today's Life for Leaders theme can be found here: Amid the Sounds—Silence

---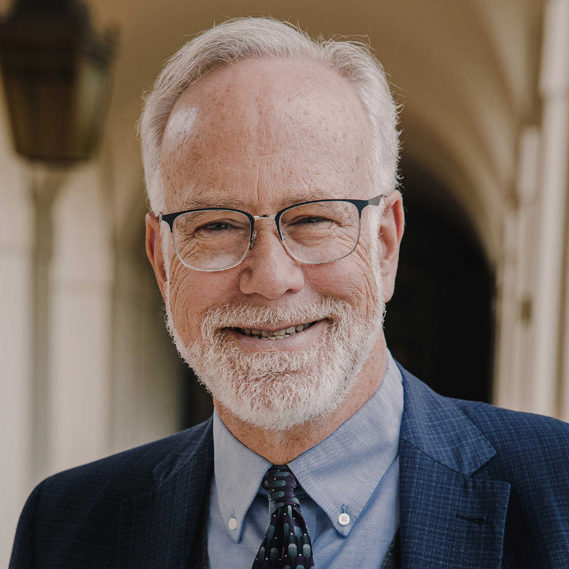 Dr. Mark D. Roberts is a Senior Strategist for Fuller's Max De Pree Center for Leadership, where he focuses on the spiritual development and thriving of leaders. He is the principal writer of the daily devotional, Life for Leaders, and the founder of the De Pree Center's Flourishing in the Third Third of Life Initiative. Previously, Mark was the Executive Director of the De Pree Center, the lead pastor of a church in Southern California, and the Senior Director of Laity Lodge in Texas. He has written eight books, dozens of articles, and over 2,500 devotions that help people discover the difference God makes in their daily life and leadership. With a Ph.D. in New Testament from Harvard, Mark teaches at Fuller Seminary, most recently in his D.Min. cohort on "Faith, Work, Economics, and Vocation." Mark is married to Linda, a marriage and family counselor, spiritual director, and executive coach. Their two grown children are educators on the high school and college level.