"But love your enemies, do good, and lend, expecting nothing in return. Your reward will be great, and you will be children of the Most High; for he is kind to the ungrateful and the wicked. Be merciful, just as your Father is merciful."
Focus
What will help us to love people who bug us, those we dislike, even our enemies? The more we experience God's merciful love for us, the more we will be empowered to love mercifully. The closer we are to God, the more we will be able to imitate God's own "impossible" love. How can we love our enemies? Only through the powerful love of God at work in us.
Today's devotion is part of the series Following Jesus Today.
Devotion
In yesterday's Life for Leaders devotion, I asked the question: "How can we love our enemies?" I suggested that it's hard enough to love people we dislike, those with whom we disagree politically, those who do things we don't approve of, and so forth. To cite one example, throughout the course of my life, I have found it difficult to love people who blast their music, disturbing my peace and/or keeping me up at night. But such bothersome people could hardly be called real enemies. How much more difficult to love those who oppress or abuse you, those who might even want to kill you? It seems almost impossible to love enemies of this sort.
In a way, I believe that Jesus is asking us to do the impossible. He's commanding us to do something that is utterly contrary to our fallen human nature. He's asking of us something that goes against how we're wired and how we're shaped by our culture. Jesus could love his enemies, but he was the sinless Son of God, after all. How can we be expected to love like Jesus?
An answer to this question emerges from what Jesus said in Luke 6:35-36. There, he reiterated the command, "Love your enemies," while adding some new insights: "Your reward will be great, and you will be children of the Most High; for his is kind to the ungrateful and the wicked. Be merciful, just as your Father is merciful." What Jesus reveals is that our love for enemies has everything to do with our relationship with God. Love is an expression of our being "children of the Most High." The love of our Heavenly Father for us helps us to love others in his way. Moreover, just as children naturally imitate their earthly parents, so we are to imitate our Father in heaven. Since he is kind to the ungrateful and wicked, we are to do the same. Since God the Father is merciful, we are to show mercy to others.
So our ability to love our enemies is not something that comes from inside of us. We don't have some "enemy loving" gene that enables us to do what is humanly impossible. Rather, we have God on our side, God helping us to love beyond our capacity, God enabling us to love even when we would rather not. God's love is a model for us. And God's love mercifully given to us empowers us to love mercifully as well.
Perhaps you've experienced something like this in your own life. Maybe you've received love in an extraordinary way. Or maybe you've observed such love. Perhaps you've even been empowered to love your enemies by the strong love of God. But, even if what I'm talking about here feels unfamiliar, the truth is that God's love can and will transform you, helping you to love in impossible ways. The good news is that "God's love has been poured into our hearts through the Holy Spirit that has been given to us" (Romans 5:5). This love makes all the difference in the world.
Let me close with one story of how God's love has enabled me to do what I could not imagine doing otherwise. In this case, I didn't need to love an enemy, but rather a dear woman in the Hollywood church where I was an associate pastor. As I looked out my office window one day, I noticed that Margaret had tripped and fallen. I ran outside to help her, only to see that her arm was bleeding terribly. Now, at that point in my life I was extremely squeamish about blood. (Years of parenting have grown me up a bit here.) When I saw what was happening to Margaret, I feared that I would either faint or throw up. I didn't see how I could help her. Yet she needed my assistance right away. So I prayed a quick prayer: "Lord, I need your help right now. Please give me the strength to care for Margaret." In that moment, a powerful feeling of compassion and peace came over me. I looked at Margaret and her bleeding arm and felt nothing but love. I quickly removed my shirt and t-shirt, using my t-shirt to wrap her arm and apply pressure. I almost carried her to one of the church offices, where someone called the paramedics. I remained with Margaret until they came.
Afterwards, I was amazed by what the Lord had done with me. God had given me love of a sort I had never known before. It felt truly miraculous. Again, this wasn't love for an enemy, but it was love that was contrary to my human nature. I really did experience God's love being poured into my heart so I could love in an exceptional way. Thanks be to God!
Reflect
Can you think of a time in your life when God enabled you to do something that felt impossible? Was there a time when you knew that God was helping you by the power of his Spirit?
When you think of "impossible love," what comes to mind? Experiences from your life? Stories you have heard? Or???
Act
Are you in a relationship right now that requires seemingly impossible love? If so, talk to God about this. Ask for the gift of God's love, poured into your heart by the Spirit, so that you might love far beyond your own natural capacity.
Pray
Lord Jesus, when you tell us to love our enemies, you are asking us to do the impossible. At least it seems impossible. Yet, you not only command us to love. You also enable us to love. Through you, Jesus, we come to know the love of the Father for us. That love transforms us. It also holds up a model of merciful love so that we might imitate it. Helps us, Lord, to love others – even our enemies – as the Father has loved us. Amen.
---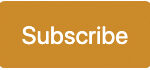 Sign up to receive a Life for Leaders devotional each day in your inbox. It's free to subscribe and you can unsubscribe at any time.
Find all Life for Leaders devotions here. Explore what the Bible has to say about work at the unique website of our partners, the Theology of Work Project. Commentary on today's Life for Leaders theme can be found here: The Ethics of Conflict (Luke 6:27-36; 17:3-4)

---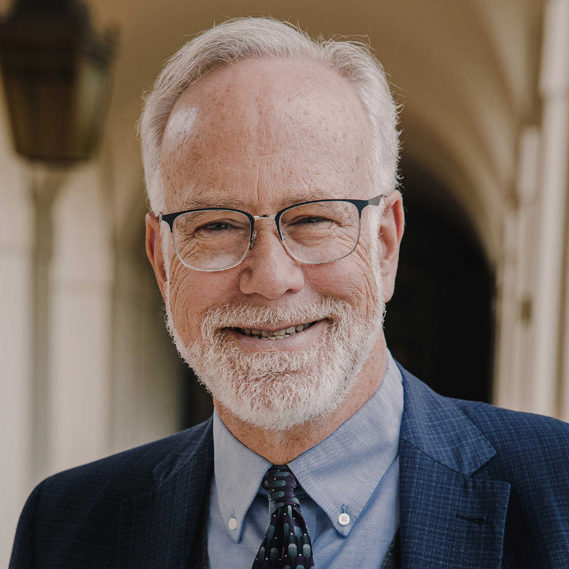 Dr. Mark D. Roberts is a Senior Strategist for Fuller's Max De Pree Center for Leadership, where he focuses on the spiritual development and thriving of leaders. He is the principal writer of the daily devotional, Life for Leaders, and the founder of the De Pree Center's Flourishing in the Third Third of Life Initiative. Previously, Mark was the Executive Director of the De Pree Center, the lead pastor of a church in Southern California, and the Senior Director of Laity Lodge in Texas. He has written eight books, dozens of articles, and over 2,500 devotions that help people discover the difference God makes in their daily life and leadership. With a Ph.D. in New Testament from Harvard, Mark teaches at Fuller Seminary, most recently in his D.Min. cohort on "Faith, Work, Economics, and Vocation." Mark is married to Linda, a marriage and family counselor, spiritual director, and executive coach. Their two grown children are educators on the high school and college level.