Although I am the very least of all the saints, this grace was given to me to bring to the Gentiles the news of the boundless riches of Christ, and to make everyone see what is the plan of the mystery hidden for ages in God who created all things; so that through the church the wisdom of God in its rich variety might now be made known to the rulers and authorities in the heavenly places."
As we have seen in Ephesians 1, God has a big plan for the world, indeed, for the whole cosmos. God is gathering up all things in Christ, uniting things in heaven and things on earth through him (1:10). In Ephesians 2, God's reconciling work enables us to be saved by grace (2:8) and it brings together formerly divided people groups (2:14-16). The one body of Christ, composed of groups reconciled to God, is God's one nation, God's one family, God's one temple (2:19-22).
Ephesians 3 adds a stunning new element to our understanding of God's big plan.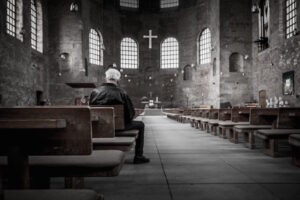 God has chosen to make his wise design known to the whole universe "through the church" (3:10). The whole creation will see that God is gathering all things in Christ through the church, the body of Christ.
How will this happen? How does the church fulfill this crucial role in God's plan? In part, this happens as the church bears witness to God's work in Jesus Christ. Through proclaiming the gospel, we reveal God's intention to gather all things in Christ. Yet, our witness will only be compelling if we are living the truth we proclaim. The reconciled church is a sign that God is indeed uniting all things in Christ, beginning with peoples who were once separated and hostile. As my Fuller colleague Joy J. Moore writes, "The church is the only institution whose chartering concept requires reconciliation across the most estranged of human chasms: captive and captor, male and female, our cultural group and theirs" ("Working Together Toward Racial Reconciliation", in Fuller Magazine).
Ephesians shows us that reconciliation among people groups, including racial reconciliation, is an essential aspect of the church's identity and calling. How will the world hear and believe the good news of the gospel unless they see it in our lives, both individually and corporately? This will happen, Joy Moore notes, as the Holy Spirit enables us "to recognize the sin that divides us" and empowers us "to join together in mutual service that glorifies God. Our collapsing world desperately needs this reconciled witness from the people of God called Christian." Amen!
What we experience as the church gathered will spill out in the world when we are the church scattered. Our commitment to reconciliation and mutual service will shape our leadership in all settings, including our workplaces. We will bear witness to the gospel through both what we say and how we act toward others, especially when those others are from cultural, ethnic, or racial groups different from our own. When our leadership reflects the reconciliation, justice, and mercy of God, then God's big plan will be evident to our colleagues as well as to the powers of the cosmos.
QUESTIONS TO CONSIDER:
How do you respond to this part of God's plan, to his intention to communicate his wisdom to the whole cosmos through the church?
When have you experienced the church as a true sign of God's unifying work in Christ?
How might you live out this calling in your workplace?
PRAYER:
Gracious God, thank you for choosing to make your plan known to the cosmos through your church, through us. What an honor and privilege! What a responsibility!
Forgive us, Lord, when we fail to live as a sign of your reconciliation. So often we are divided along racial lines, as well as ethnic, national, denominational, political, and theological lines. As your church, we have often been a poor witness to the gospel unity in Christ.
You have given us a tall assignment, Lord, one beyond our capacity apart from the power of your Spirit at work in us. Transform our minds and hearts so that we might truly live as people of love and justice. Give us the grace and courage to seek reconciliation with others. Bind us together by your Spirit, so that we might live out in our daily lives the reality of the gospel.
Help us also to embody the gospel of reconciliation in our work, whatever our role or context. May our colleagues see in us the reality of the gospel. Our collapsing world does desperately need our reconciled witness, Lord. Help us to live it so that we might speak it with integrity. Amen.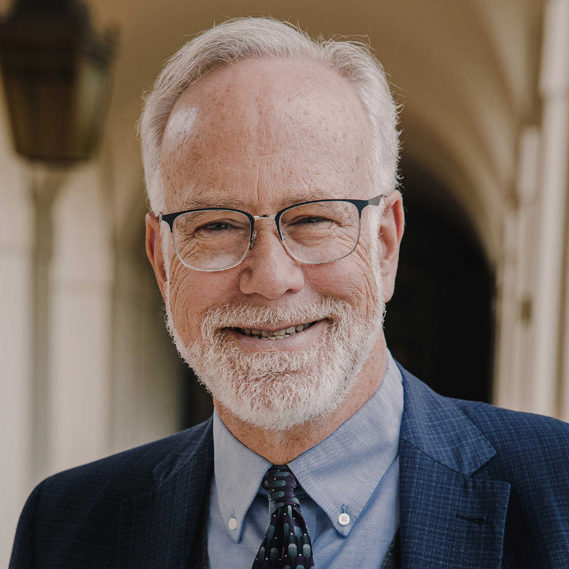 Dr. Mark D. Roberts is a Senior Strategist for Fuller's Max De Pree Center for Leadership, where he focuses on the spiritual development and thriving of leaders. He is the principal writer of the daily devotional, Life for Leaders, and the founder of the De Pree Center's Flourishing in the Third Third of Life Initiative. Previously, Mark was the Executive Director of the De Pree Center, the lead pastor of a church in Southern California, and the Senior Director of Laity Lodge in Texas. He has written eight books, dozens of articles, and over 2,500 devotions that help people discover the difference God makes in their daily life and leadership. With a Ph.D. in New Testament from Harvard, Mark teaches at Fuller Seminary, most recently in his D.Min. cohort on "Faith, Work, Economics, and Vocation." Mark is married to Linda, a marriage and family counselor, spiritual director, and executive coach. Their two grown children are educators on the high school and college level.