Then Jesus stood up again and said to the woman, "Where are your accusers? Didn't even one of them condemn you?" "No, Lord," she said. And Jesus said, "Neither do I. Go and sin no more."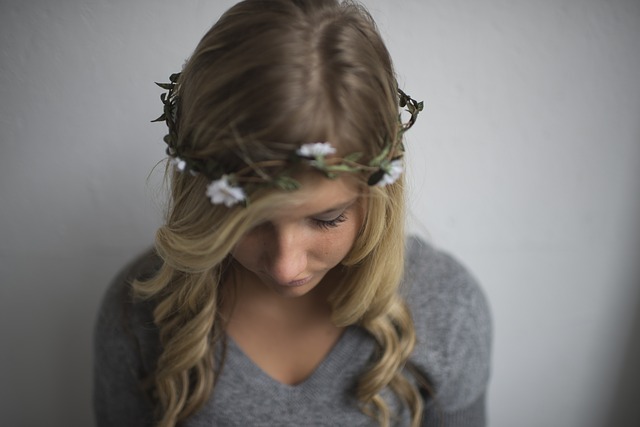 Read John 8:1-11
The story of the woman caught in adultery always leaves me with questions. "Where was her partner?" "How did these men — leaders in their community — actually hatch their plan, and how was it executed?" "Why did they single her out like that?"
Of course, it's not as if I haven't fallen into the same trap from which these men operated. I've certainly caught myself being quick to judge and more than ready to side with those who'd like to "make an example" of someone who I believe has missed the mark.
Maybe you can relate?
Or, perhaps you've been on the receiving end? Maybe you've been the one "caught" in a less than stellar moment, and the glare of the spotlight combined with finger pointing has proven just a bit too much to bear.
As leaders — whether in the workplace, in the church, in the community, in the classroom, or in the home—we give a gift to those who trust us to lead, when we follow Jesus' example.
First, Jesus treated the woman with dignity. Jesus did not raise his eyes to look at the woman before him. Instead, he bent low and focused on the dust at his feet. In essence, Jesus bowed before the woman whose sin was laid bare before him. Choosing not to add to her shame, Jesus lowered his eyes in her presence.
Secondly, Jesus did not elevate her accusers. Jesus addressed her accusers, who clearly saw the woman as a sinner, first. The image of God in the woman was lost on these men, who sought only to use her as bait to trap Jesus in their sad scheme. "Whoever is without sin among you," Jesus said, turning their argument back on them like a mirror, "let him cast the first stone."
Finally, Jesus set her free. After all the accusers had left the scene, Jesus addressed the woman. "Where are your accusers?" he asked her. "No one stuck around to condemn you?" She answered, "No one." And Jesus set her free saying, "Neither do I condemn thee: go, and sin no more."
In his book, Jesus and the Disinherited, Howard Thurman sums up this encounter by saying:
"Jesus demonstrated reverence for personality. He met the woman where she was, and he treated her as if she were already where she now willed to be. In dealing with her he 'believed' her into the fulfillment of her possibilities. He stirred her confidence into activity. He placed a crown over her head which for the rest of her life she would keep trying to grow tall enough to wear." (Pg. 95)
What a beautiful image!
As leaders, may we be people who offer crowns to those who trust us to lead well. May we stir their confidence and believe them into the fulfillment of their possibilities. May we be like Jesus, refusing to heap shame on others, recognizing we are all made in the image of Almighty God.
QUESTIONS TO CONSIDER:
Who are the people in your life that believe you into the fulfillment of your possibilities?
PRAYER:
Lord, teach me to lead well. Give me your eyes and your heart for each person I encounter. Let me be slow to judge, and quick to believe the good in everyone I meet. Thank you for the people in my life who have believed the best of me. Amen.