Hosted on May 10th at 11:00 AM (PT)
This is a recording of the webinar hosted by the Church Leadership Institute on May 10th at 11 am PT.
Webinar Details
In order to build adaptive capacity for the long haul of change, church leaders must be able to identify ongoing pain points in their community. But in an ever changing world, is it possible to identify pain points of the future? How can you anticipate incoming waves of change so that your church has lead time to create new ways to respond within your unique congregational calling? This is the question we will explore in a free webinar with Tod Bolsinger, Executive Director of the Church Leadership Institute, and Tom Sine, co-author with Dwight J. Friesen of 2020s Foresight: Three Vital Practices for Thriving in a Decade of Accelerating Change.
Date & Time:
May 10th, 2023
11:00AM (PST)
Venue:
Zoom (online). Register by clicking the button below.
Registration is free.Register Now!
About Our Speakers
Tom Sine holds a Ph.D. in Intellectual History from the University of Washington with a minor in Strategic Foresight. He taught a course for Fuller Seminary Extension in Seattle for 24 years on Creating a Christian World View in Changing Times. He also headed a community development project with a wonderful community in Haiti for 7 years for World Concern. Do pray for our Haitian friends they are in tough times. He has offered "Futures Creativity" Consulting for non-profits like Habitat for Humanity, Tear Fund Uk, and Inter Varsity Christian Fellowship. He is currently doing webinars and "Futures Creativity" Workshops with churches that are attempting to re-focus to more creatively engage these changing times.
He and his wife Christine live in a co-living community called the Mustard See House in Seattle with two young couples sharing life, faith reflections and gardening together. You can view Christine's site on prayer here: www.godspacelight.com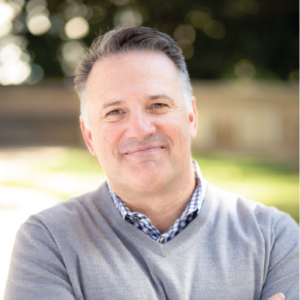 Tod Bolsinger joined Fuller Seminary in 2014 as vice president for vocation and formation and assistant professor of practical theology, and he now serves as Executive Director of the Church Leadership Institute and associate professor of leadership formation. Holding both a PhD in Theology and Master of Divinity from Fuller, Bolsinger taught graduate-level classes in theology for 14 years at Fuller's regional campus in Orange County prior to joining the seminary's regular faculty. His most recent book is Tempered Resilience: How Leaders are Formed in the Crucible of Change.
Banner image by Susanne Jutzeler on Pexels.