And (the LORD) passed in front of Moses, proclaiming, "The LORD, the LORD, the compassionate and gracious God, slow to anger, abounding in love and faithfulness."
Does God always act in love?  The ancient world didn't think so.  The gods of Greek mythology were capricious, often angry and vengeful.  Much of ancient religious practice was focused on placating these various deities.  That's not surprising.  The world was (and is) an unpredictable place, and people thought that perhaps whoever oversees the universe is as unreliable as our circumstances.  If, as some Greek philosophers said, "we are his [God's] offspring" (Acts 17:28), then perhaps he is as undependable as we are as human beings.
That's why God's own self-declaration, recorded for us over three millennia ago in today's text, is so remarkable.  The LORD is "the compassionate and gracious God, slow to anger, abounding in love and faithfulness."  This revelation literally changed the course, not only of the Jewish people, but of all human history.
In this series, I have so far reflected on two key words that describe what God is like: "compassionate" and "gracious."  These first two words describe God's motivation and character.  The two remaining words, "love" and "faithfulness," describe how God acts.  Today, I want to focus on the third word, "love."
The word used here in Hebrew (transliterated as "hesed" or "chesed") is a complex word with rich meaning.  It's variously translated as "lovingkindness," "mercy," "goodness," "loyalty," and "steadfast love."  Like a diamond, the original word requires multiple English words to capture its many facets.  In many ways, the word also becomes shorthand for all the qualities of God revealed in this text.  It is regularly celebrated in that way in the Psalms, notably in Psalm 136 where the phrase "His love endures forever" is repeated in each verse.  (See Mark Roberts' recent devotional.)
This word is not mere sentiment, but love in action.  Today's text suggests that God is not a distant deity with vague warm feelings toward his creatures.  Instead, the Lord's compassion and grace overflow in action with an abundance of steadfast love and faithfulness.  What Jesus would say in a much later context about human beings is true about his Father as well: "the mouth speaks what the heart is full of" (Luke 6:45).  God's heart, God's word and God's actions are all congruent with one another.  So it should be for all of us who claim to follow and lead in God's Way.
But though God acts with love that is steadfast and dependable, we are not always so.  We struggle. Particularly those of us in leadership struggle and fail more than we care to admit.  The good news is that Jesus knows us better than we do ourselves.  Before Jesus' arrest, Peter, one of Jesus' closest disciples and friends, vowed that he would stay faithful even though all others would not.  In what I think is one of the most difficult and profound lessons of what it means to be a lead servant, he failed spectacularly and for all to see.  In Luke's account, after Peter's third emphatic denial, Luke records that Jesus "turned and looked straight at Peter" (Luke 22:61).  With great compassion, grace, and love, Jesus did for Peter what he could not do for himself—bringing Peter face to face with the incarnate Lord in the midst of Peter's greatest failure and sin.
It is a great paradox that within our greatest failures and sin lies the possibility of us becoming who we were meant to be.  There is a word in Hebrew related to "hesed"which is transliterated "hasid."  Old Testament scholar John Goldingay, describes a "hasid" as "someone who keeps commitment and lives faithfully, against the odds, if necessary."  God's "hesed" shapes us into become a "hasid."  God's abundance of love and faithfulness transforms us in and through our darkest seasons of life and leadership, turning us into what we could never have been otherwise.  Changed into the LORD's likeness and image, we begin to become by grace what God is by nature – gracious and compassionate, slow to anger, abounding in love and faithfulness.
Something to Do:
Watch the video of and reflect on Steve Bell's performance with the Winnipeg Symphony Orchestra of Burning Ember.
Prayer:
Lord God, we are grateful that in your compassion and grace you act in love towards us.  Thank you that you do for us what we cannot do for ourselves, including facing our own failures and sin.
Help us to hear your word to us.  Help us to drink deeply of your compassion and grace, of your love and faithfulness.  As the prophets prayed, transform our hearts of stone into living and loving hearts. Help us this day to act with love towards those you have placed in our path.
We ask in Jesus' name. Amen.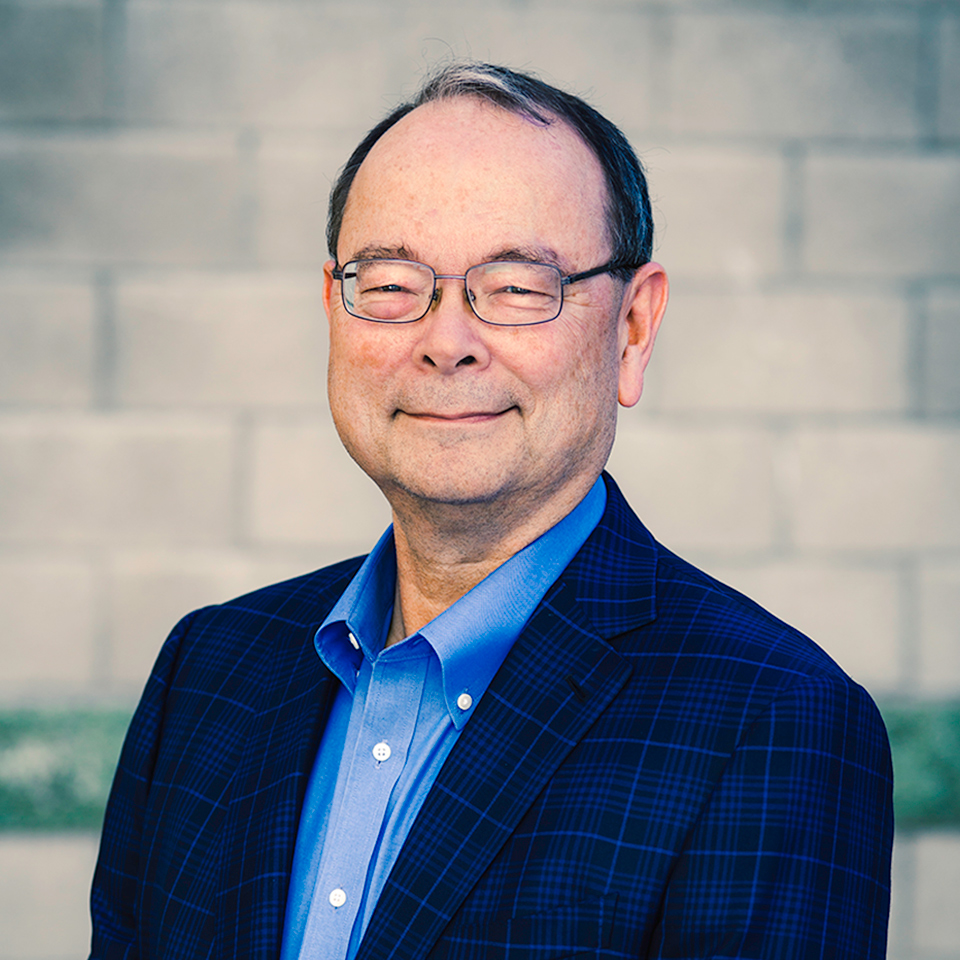 During his adult life, Uli Chi has lived and worked in the intersection between business, the academy and the church. He has had the privilege of serving as past Board Chair of Regent College in Vancouver, BC, as current Vice Chair of the Board of the Max De Pree Leadership Center at Fuller Seminary, and as current Chair of the Executive Committee of the Center for Integrity in Business at Seattle Pacific University. He has also been involved in all aspects of local church leadership, including as a member of the adult ministries team's teaching faculty at John Knox Presbyterian Church in Seattle.
Click here to view Uli's profile.