A monogrammed canvas tote with frayed corners sits next to my desk. It doesn't see much action these days since I work from home. If I decide to work at a coffee shop, I fill it with all my necessary supplies—my laptop, a clipboard with notebook paper, an insane number of Pilot G-2 pens, Post-It notes, colorful paperclips, and a KIND bar.
Some days, my work bag is ridiculously heavy. But even when it sits empty on the floor, I can still carry something weighty with me to work every day—grief.
We often associate grief with the death of a loved one. But we can experience grief as a result of all sorts of losses, even losses we experience in our work.
We can experience grief as a result of all sorts of losses, even losses we experience in our work.
Loss and Grief at Work
The American Psychological Association defines grief as "the anguish experienced after significant loss….Grief may also take the form of regret for something lost, remorse for something done, or sorry for a mishap to oneself." Synonyms for grief include sorrow, sadness, agony, even heartbreak.
Much of the sadness we experience at work comes in the form of disappointment. God designed our work to be a delight. But, after Adam and Eve rebelled against God by eating the forbidden fruit from the tree of the knowledge of good and evil, God cursed their work. All of their labor–from childbearing to cultivating the earth–would be "painful toil" (Genesis 3:16-19). Tim Keller summarizes our predicament this way, "Because of the fall of the human race, our work is also profoundly frustrating, never as fruitful as we want, and often a complete failure."[1]
We likely experience disappointment rather regularly on the job, maybe even every day. We don't meet our quota. Our editor rejects our article idea. Only one person shows up to the event we planned. The jury finds our client negligent.
Loss is part of each of these scenarios. But, in the face of this type of loss, this type of disappointment, we can rally. We can move on because we love our work. We believe our work matters; it makes a difference. And we likely have a team around us cheering us on.
But sometimes other types of disappointments come our way—disappointments so big that they eclipse our love for our work and make us doubt that our work matters at all, that we matter at all. These are the disappointments that drive many of us to quit. These are the Great Disappointments fueling the Great Resignation.
The Disappointments Fueling the Great Resignation
We know the statistics: Over 4 million people per month quit their jobs between June 2021 and June 2022. The Bureau for Labor Statistics hasn't published data for July and August yet, but economists expect the trend to continue.
Scholars and researchers have attempted to explain the trend. In February 2022, the Pew Research Center surveyed people who had quit their jobs in 2021 to find out the reasons why they quit. The top three reasons were low pay, lack of advancement opportunities, and feeling disrespected at work.
While burnout wasn't one of the specific reasons for quitting cited by Pew Research Center, it's reasonable to assume that burnout has played a role in some of the turnover. A 2018 Gallup survey of 7,500 full-time employees indicated that nearly a quarter of employees experience burnout at work most of the time.
To be sure, researchers have identified several individual factors that contribute to burnout. More recently, though, the focus of the research has shifted to organizational factors. That same Gallup survey identified five organizational factors that can contribute to burnout: (1) unfair treatment at work, (2) an unmanageable workload, (3) a lack of role clarity, (4) a lack of communication and support from one's manager, and (5) unreasonable time pressure.
The disappointment sinks in when we realize that there's an irreconcilable gap between what we hope to experience in our work, what we need to experience in our work, and the reality in which we find ourselves. All of the job crafting in the world won't make the situation better. Staying in the job will only erode our well-being instead of enhancing it.
I've been in that position before. I took a job with low pay because I thought it would be a great way to get my foot in the door. Over time, my responsibilities increased, but my pay never did. I had no pathways for advancement. I thought I should leave, but I resolved to stick it out because I enjoyed parts of the work and loved the organization. It became clear though, that the organization didn't know how to love me back.
What finally broke my heart was a conversation in which I felt like I had my wings clipped. I had been asked to develop a new strategy for our department. For weeks I brainstormed and mapped out a plan. I brought all of my training and experience to the table. This strategy would serve our people well and set us apart in the market.
I presented my vision. And then I listened as one of the decision-makers made it clear that he was never interested in my strategy at all. He already had a strategy in mind, and he wanted me to fill a very narrow and precise role in implementing it. He had no imagination for what else I could bring to the organization.
My heart leaped up into my throat. My eyes filled with tears. I don't recall the precise timeline of the events that followed, but I resigned within 24 hours.
At first, I was angry—probably more self-righteous than holy indignation. I also felt a sense of relief. This job wouldn't be a disappointment anymore. But I was also really, really sad.
For days, my sorrow sat right below the surface. I cried often. My dream of building a career in that organization had died. My grief was profound.
What to Do When Work Disappoints
Sometimes work will break our hearts. Sometimes the pain will feel unbearable. Sometimes we'll cry rivers of tears. And sometimes we will feel like an utter failure.
Sometimes work will break our hearts.
When work disappoints us, we have a few options. We can endure the heartache. We can attempt a little job crafting. We can even quit. But regardless of what we do when work doesn't match our hopes, we cannot dismiss our grief.
Some of us may feel too ashamed to talk about our grief. For others, the feelings of disappointment may be so overwhelming that we can't even open our laptops to update our resumes. The rest of us may tuck that grief deep down inside while we continue on in our job or search for a new one. When we don't deal with it, we carry our grief to work with us like an invisible briefcase. And it weighs us down.
One of the beautiful messages of the Christian story is that God invites us to bring our grief and our sorrows to Him.
The Psalmist encourages us,
"Trust in [God] at all times, you people;
pour out your hearts to him,
for God is our refuge" (Psalm 62:8, NIV).
The Psalmist also reminds us,
"The LORD is close to the brokenhearted
and saves those who are crushed in spirit" (Psalm 34:18, NIV).
The psalms give us numerous examples of what it looks like to be open with God about our pain. The Psalmist prayed,
"I am worn out from my groaning.
All night long I flood my bed with weeping
And drench my couch with tears.
My eyes grow weak with sorrow;
They fail because of all my foes" (Psalm 6:6-7, NIV).
The Apostle Paul praises God as "the Father of compassion and the God of all comfort, who comforts us in all our troubles, so that we can comfort those in any trouble with the comfort we ourselves receive from God" (2 Corinthians 1:3-4, NIV). Paul's words remind us that we can receive comfort from God when we bring our grief to him.
But Paul's words also tell us that receiving God's comfort does more than just soothe our sorrows. Receiving God's compassion in the midst of our grief helps us to be more compassionate toward others. We can extend comfort to others who are hurting and suffering because God did that for us. And that sort of empathy is precisely what the hurting people in our broken workplaces need now more than ever.
And that sort of empathy is precisely what the hurting people in our broken workplaces need now more than ever.
Here's the invitation:
Find that grief that you've tucked deep down inside, and bring it out into the light of day. Maybe scribble your disappointments on a sticky note or in a journal. And then bring them to God.
Tell God about your low pay, your disrespectful colleagues, the harassment, the discrimination. Tell God about your toxic boss, the unclear expectations, the cruel gossip. Tell God about your dashed hopes. Tell God about your "shattered dreams."[2]
Pour it all out before him. In faith, wait for his comfort. And listen for his still, small voice whispering to you that he loves you and is still a very good Father, even when work breaks your heart.
---
References
[1] Timothy Keller, Every Good Endeavor: Connecting Your Work to God's Work (New York: Dutton, 2012), 95. .
[2] I'm borrowing this phrase from Larry Crabb's Shattered Dreams: God's Unexpected Path to Joy. (Colorado Springs, WaterBrook, 2010).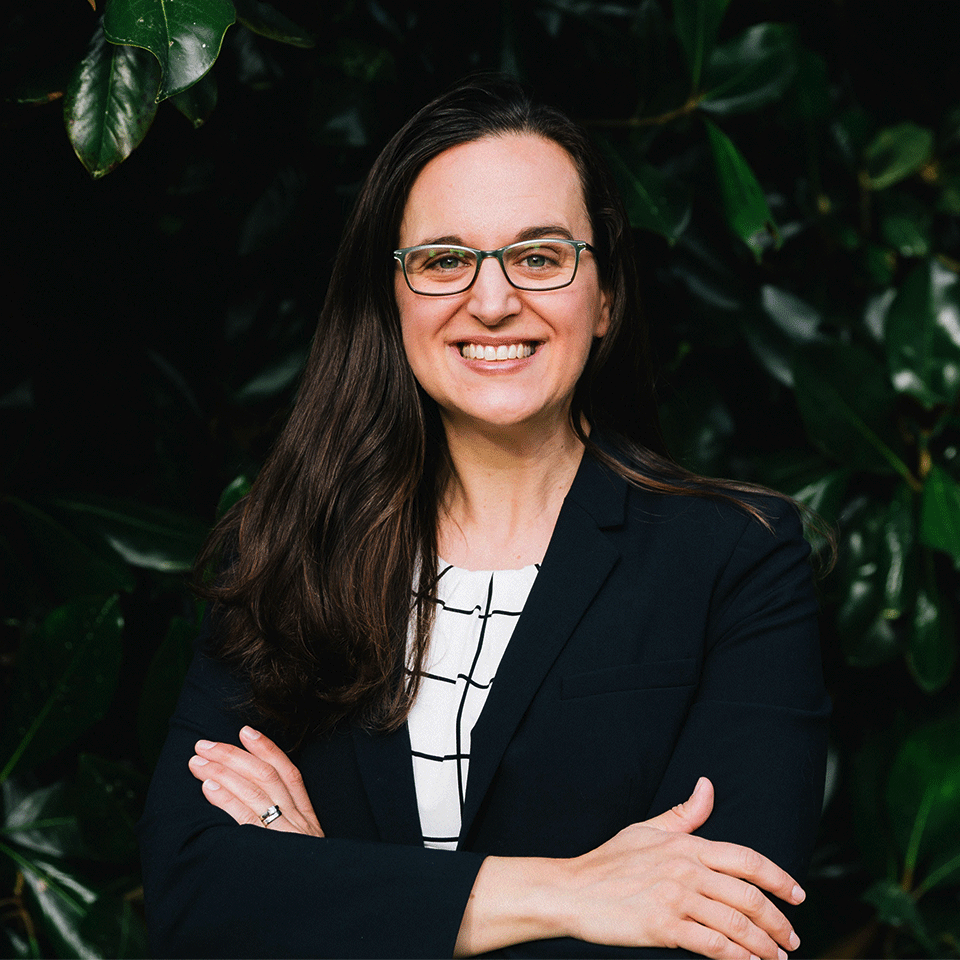 Dr. Meryl Herr is the Director of Research and Resources at the Max De Pree Center for Leadership where she designs and conducts research studies that add to the understanding of what helps marketplace leaders flourish. She also oversees the conversion of research findings into resources to support individuals in all seasons of life and leadership.
Click here to view Meryl's profile.