When he was about to enter Egypt, he said to his wife Sarai, 'I know well that you are a woman beautiful in appearance; and when the Egyptians see you, they will say, "This is his wife"; then they will kill me, but they will let you live. Say you are my sister, so that it may go well with me because of you, and that my life may be spared on your account.'"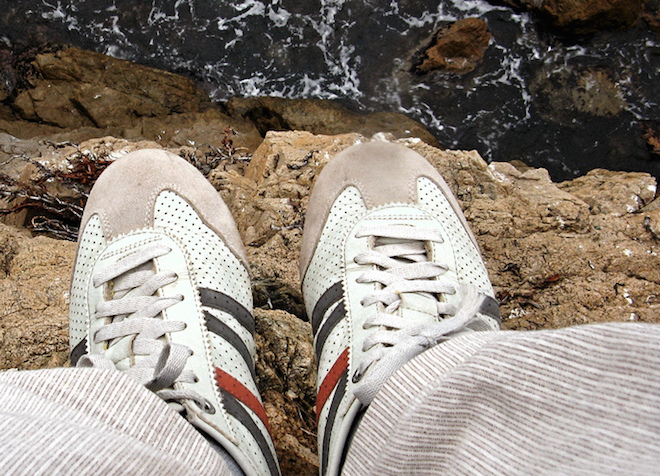 One of the things I love about the Bible is its realistic portrayal of its heroes. We see them in their glory and in their shortcomings. They both inspire us and model for us behavior that we ought to avoid. The realism of Scripture underscores its trustworthiness even as it teaches how we ought and ought not to live.
Take the example of Abram in Genesis 12. The chapter begins with his striking and courageous obedience, as well as his consistent recognition of God's sovereign grace. Abram models for us the kind of bold reliance on God that we, as leaders, ought to emulate. And then . . . .
And then we get to the second half of Genesis 12. Because of a famine in Canaan, Abram led his people down to Egypt so they might have food. Yet, as he drew near to Egypt, he realized that he was in personal danger. His wife, Sarai, was a beautiful woman whom the Egyptians would desire. So they might kill Abram in order to take Sarai for themselves. Abram was afraid, legitimately so, given the way the story plays out. Yet, at this point the man who so boldly trusted God was overcome by fear. He told Sarai to tell the Egyptians that she was his sister, "so that it may go well with me because of you, and that my life may be spared on your account" (12:13). Abram's life would be spared. But at what cost? Surely Abram recognized the potential for Sarai to be taken by the Egyptians for their sexual pleasure, if not for marriage. Yet, he was able to risk Sarai's honor and well-being, indeed, also his own honor, to save his skin.
Why did Abram do such a thing? The answer is simple: fear! Abram was afraid, and in his fear his thinking became confused. He acted out of self-preservation, even to the point of compromising his wife's honor. Moreover, the man who so boldly trusted God seemed to forget about God completely. He put his trust, not in the Lord, but in his own cleverness, all because of fear.
From where I sit this morning, it's easy for me to look down my long nose at Abram. In fact, I have never done anything like he did in Egypt. But, if I'm honest with myself, I can think of times when I have acted foolishly because of fear, times when I have forgotten God's goodness and faithfulness, times when I have let fear twist my leadership. What sort of fear am I talking about? Well, for example, fear of people's disapproval. Fear that if I do what courageous and wise leadership requires, I'll be criticized. Fear that if I really trust the Lord, he won't come through for me in the way I want him to. Perhaps you can relate.
May God give us the grace to trust him and do what is right, even when we're afraid.
QUESTIONS TO CONSIDER:
Can you relate to Abram in any way as he's portrayed in this story? If so, why? If not, why not?
What kinds of fear can confuse your thinking and warp your leadership?
Are you feeling fear today that might negatively affect your leadership? Are you willing to give that fear to the Lord?
PRAYER:
Gracious God, first of all, thank you for the honest realism in this story. Thank you for showing us the genuine struggles and failures of Abram and other leaders in Scripture. Thank you for what we can learn from them. Thank you for using broken and fallible people in your kingdom, people like Abram . . . and me.
Lord, you know how fear can corrupt my thinking and motivate me to make poor decisions as a leader. In particular, you know how fear of disapproval can cause me to compromise my leadership. Forgive me, Lord, when I have failed to be faithful because of fear. By your mercy, help me to trust you and to choose what is right, no matter what. Amen.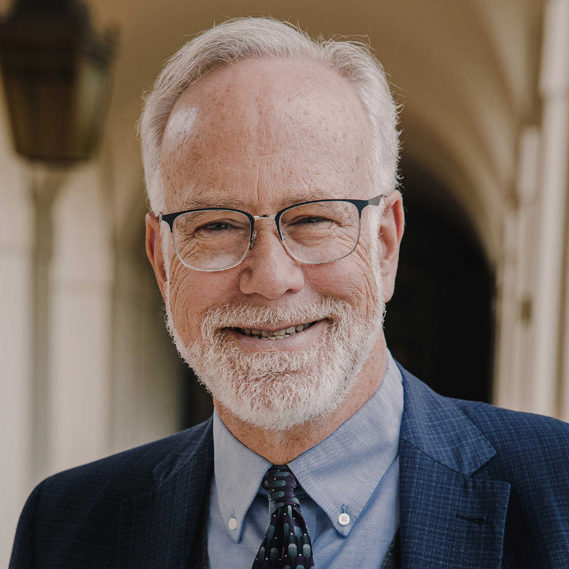 Dr. Mark D. Roberts is a Senior Strategist for Fuller's Max De Pree Center for Leadership, where he focuses on the spiritual development and thriving of leaders. He is the principal writer of the daily devotional, Life for Leaders, and the founder of the De Pree Center's Flourishing in the Third Third of Life Initiative. Previously, Mark was the Executive Director of the De Pree Center, the lead pastor of a church in Southern California, and the Senior Director of Laity Lodge in Texas. He has written eight books, dozens of articles, and over 2,500 devotions that help people discover the difference God makes in their daily life and leadership. With a Ph.D. in New Testament from Harvard, Mark teaches at Fuller Seminary, most recently in his D.Min. cohort on "Faith, Work, Economics, and Vocation." Mark is married to Linda, a marriage and family counselor, spiritual director, and executive coach. Their two grown children are educators on the high school and college level.