After these things God tested Abraham. He said to him, 'Abraham!' And he said, 'Here I am.' He said, 'Take your son, your only son Isaac, whom you love, and go to the land of Moriah, and offer him there as a burnt offering on one of the mountains that I shall show you.'"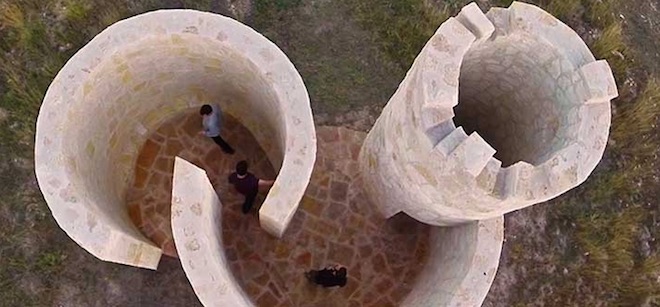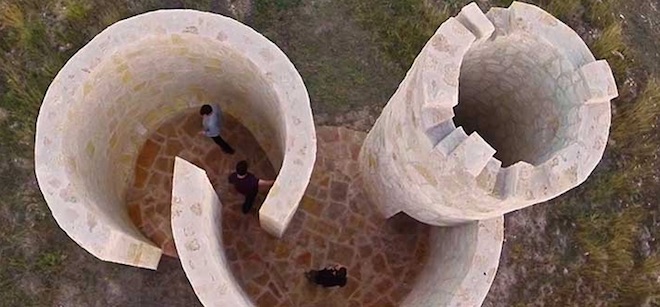 This week, my devotions are based on the story in Genesis 22 of God testing Abraham. Today's devotion is really a continuation of yesterday's devotion. For the full story, you should read that first. But today's devotion stands on its own.
As I explained yesterday, in January 2007, God tested me through a sermon I was preaching on new wine and old wineskins. As I prepared to challenge my congregation to be open to the new thing God wanted to do in their lives, I had to accept the possibility that God had something new for me as well. That particular something was becoming the pastor of a Presbyterian church far away from Southern California, where my family and I were happily settled.
I did preach my sermon on new wine and old wineskins and I tried to be as open to God as I could about the possibility of receiving a new pastoral call. I did not sense any obvious leading to the church that had shown interest in me, but I was trying to be as open to the Lord as I could be.
The week after I preached that sermon on new wine and old wineskins, I was speaking at Laity Lodge, a marvelous retreat center in the Texas Hill Country. In and of itself, my speaking there would not have been particularly notable. But, a year earlier, Laity Lodge had contacted me about being a candidate for their executive director position. I did not follow up on their interest. And, to be completely honest, I don't think I even prayed about it. It was so far beyond what I considered to be the range of possibilities for my life that I didn't even ask the Lord if he had an opinion.
But, a year later, I was going to speak at Laity Lodge, right after I had been challenged by God's Word to be open to his "new wine" in my life. I wondered if I should tell the folks at Laity Lodge about this. But I didn't want to mislead them. I could not imagine moving my family to the Texas Hill Country, which was a fantastic place to visit. Living there was another matter. I couldn't fathom that. Should I move my teenage kids there, far from their friends? Should we live so far away from our relatives, most of whom were in Southern California? Should I stop being a pastor and preacher? All of this seemed crazy to me. So, in the end, my wife and I agreed that we wouldn't say anything at Laity Lodge about our new openness to God unless somebody there asked us specifically about it.
Well, sure enough, Dave, the director of Laity Lodge, did raise the question. In a joking way he said, "So, are you ready to come work here?" I answered plainly, "No. But I need to tell you what God is doing in my life." Dave and I had a conversation. At the end, I said to him, "You can go tell your people this: 'I cannot imagine coming to work here, even though I love it here. It doesn't make sense for so many reasons. But all I know is that I need to be more open to God. You can tell them that. Then, if they want to talk, I'll talk.'"
Again, it felt as if God was testing me. Would I be open to him? Would I be honest about what he was doing in my life? Would I live what Scripture called me to do? Would I be open to new wine, or was I too enamored with my old wineskins? Was the new wine working at Laity Lodge and the old wineskins pastoring and living in California?
Well, as you probably know, I ended up as the executive director at Laity Lodge, spending some marvelous years in that role, working with some amazing people and doing amazing work. I'm extremely grateful for all God did in me and through me during my time in Texas. How I got from "No way, but I'm open to God" to "Now I'm working at Laity Lodge" is a long story for another time. But, tomorrow, I do want to share one small chapter in that story, as I further reflect with you on God's testing.
QUESTIONS TO CONSIDER:
Has it ever seemed to you like God is orchestrating events in your life in an amazing and unusual way?
Can you think of times in your life when being faithful to God meant walking on a scary, uncertain road?
Is God asking you to be open to him in a new way today? If so, what will you do about it?
PRAYER:
Gracious God, thank you for your gracious work in our lives. Thank you for working with us but not being limited by our fears. Thank you for calling us to yourself, and through you to a life of adventurous discipleship. Help us, Lord, to seek you, to attend to you, to follow you, to obey you. May you be glorified in every part of our lives. Amen.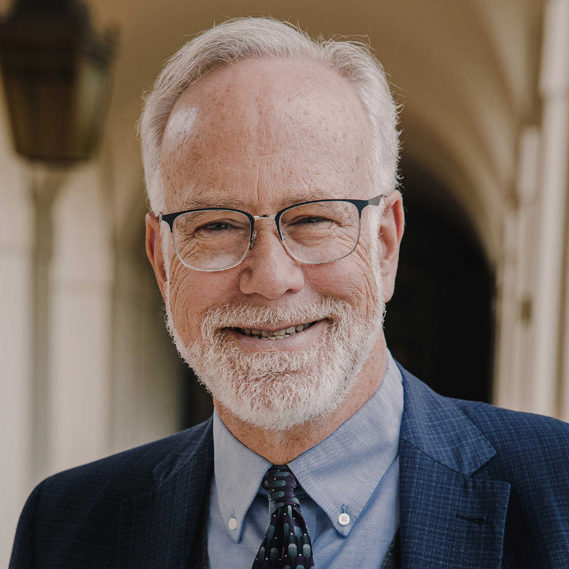 Dr. Mark D. Roberts is a Senior Strategist for Fuller's Max De Pree Center for Leadership, where he focuses on the spiritual development and thriving of leaders. He is the principal writer of the daily devotional, Life for Leaders, and the founder of the De Pree Center's Flourishing in the Third Third of Life Initiative. Previously, Mark was the Executive Director of the De Pree Center, the lead pastor of a church in Southern California, and the Senior Director of Laity Lodge in Texas. He has written eight books, dozens of articles, and over 2,500 devotions that help people discover the difference God makes in their daily life and leadership. With a Ph.D. in New Testament from Harvard, Mark teaches at Fuller Seminary, most recently in his D.Min. cohort on "Faith, Work, Economics, and Vocation." Mark is married to Linda, a marriage and family counselor, spiritual director, and executive coach. Their two grown children are educators on the high school and college level.