He sternly ordered and commanded them not to tell anyone, saying, "The Son of Man must undergo great suffering, and be rejected by the elders, chief priests, and scribes, and be killed, and on the third day be raised."
Focus
Jesus's vision of his messianic work was truly radical, truly shocking. Rather than be victorious over Rome, he would die on a Roman cross. Where did Jesus get this vision? We don't know all of the answers, but we do know that he brought together Old Testament prophecies pertaining to the Messiah, the Son of Man, and the Suffering Servant of God. Similarly, we will discern God's calling in our life by letting the Scripture form our minds and hearts.
Today's devotion is part of the series Following Jesus Today.
Devotion
In yesterday's Life for Leaders devotion I suggested that what Jesus said in Luke 9:22 would have been utterly shocking to his disciples. They began to see him as the long-awaited Messiah, but imagined this role to involve military expertise and political dominance. The last thing in the world they would have expected was for Jesus, as God's Messiah, to suffer and die.
As you consider this shocking passage from Luke, you may wonder, "Where did Jesus get this shocking vision? How did Jesus come to see his messianic mission as leading to suffering, rejection, and death?" The Gospel of Luke and the other biblical gospels don't give us all that we would like to know in order to answer these questions. We are not told, for example, when Jesus first began to see his messianic calling as requiring his death. Luke 9:22 gives us Jesus's first prediction of his death, but not the process by which he came to believe this.
What we can know with quite a bit of certainty is that somehow Jesus combined elements of the Old Testament in a radically new way. He took prophecies of the Messiah (such as Isaiah 61:1-4; see Luke 4:16-21), combining them with prophecies of the Son of Man (for example, Daniel 7:13-14), and then added something astonishingly creative. This astonishing piece came from the prophecies of Isaiah, especially in chapters 52 and 53. There, Isaiah prophesied about the Suffering Servant of God who "was despised and rejected by others; a man of suffering and acquainted with infirmity" (53:3). God's Servant "was wounded for our transgression, crushed for our iniquities; upon him was the punishment that made us whole" (Isaiah 53:5). He "made his grave with the wicked, and his tomb with the rich, although he had done no violence" (Isaiah 53:9). God says through Isaiah, "The righteous one, my servant, shall make many righteous, and he shall bear their iniquities" (53:11). The Suffering Servant "poured out himself to death, and was numbered with the transgressors; yet he bore the sin of many, and made intercession for the transgressors" (Isaiah 53:12).
Where did Jesus get the idea that his messianic mission required his death? From his unique combination of Old Testament prophecies about the Messiah, the Son of Man, and the Suffering Servant of God. We can see this from many passages in the Gospels, including Luke 9:22, where Jesus said that he, as the Son of Man, "must undergo great suffering . . . be rejected . . . and be killed." Similarly, in Mark 10:45 Jesus said that "the Son of Man came not to be served but to serve, and to give his life a ransom for many." Like the Servant of God in Isaiah, the Son of Man dies for the sake of others, so they might live and be made whole.
In saying that Jesus came to understand his messianic mission by combining different Old Testament prophecies, I'm not suggesting that he sat down in a Galilean library with prophetic scrolls and wrote a term paper on "My Unexpected Identity." I imagine, rather, that Jesus came to understand his calling through his intimate relationship with his Heavenly Father, a relationship that was shaped by Jesus's participation in his local synagogue, where, throughout his life, he would have heard biblical prophecies read and reflected upon.
Though Jesus's experience was unique in many ways, I believe that we clarify our callings in a similar way. We come to understand what God calls us to in life as we reflect deeply on the Scriptures. Like Jesus, we do this as part of the community of God's people, joining with others for worship, Bible reading, prayer, conversation, service, doing justice, loving mercy, and walking humbly with God. Sometimes God surprises us with a clear and dramatic revelation of his will for our lives (like Moses or Paul). More often, however, we come to understand God's will as we are shaped by spiritual disciplines that form our souls and as we participate in fellowship with Jesus and his people.
P.S. from Mark – I realize I've packed a lot into this relatively short devotion. If you'd like to dig more deeply into the questions I'm working on here, you might find helpful an article I've written called, "The Death of Jesus: Why Was It Necessary?" Or, if you prefer, you might like to read my book, Jesus Revealed, which examines in depth the different roles of Jesus, relating them to our lives today.
Reflect
How have you come to understand God's calling in your life?
What passages of Scripture have been particularly important to you as you figure out who you are and to what God is calling you?
Can you think of a time in your life when your participation in Christian community has helped you to clarify God's guidance for your life?
Act
Make a list of the passages from Scripture that have been most influential in your life. Offer thanks to God for how he has spoken to you through these passages. Ask in prayer if there is more God wants to say to you through them.
Pray
Lord Jesus, I wish I knew more about your earthly life, what you experienced, thought, and felt. Someday I hope I can learn from you how you came to know what your messianic role would be.
In the meanwhile, Lord, thank you for giving me some of the resources that were helpful to you. Thank you for the Scriptures. Thank you for the community of your people. Thank you for the privilege of prayer.
Help me, Lord, to be open to you when it comes to your calling in my life. Help me to hear you speak through Scripture, through my sisters and brothers, through the inner voice of your Spirit. May I walk faithfully in the calling you have for me. Amen.
P.S. from Mark
Friends, next fall I will begin another D.Min. cohort focusing on Faith, Work, Economics, and Vocation. This degree program includes three years of course work plus a doctoral project. It's intended for pastors and other leaders with a theological master's degree. If you are interested, you can learn more here. Or you can reach out to me personally if you have questions. Alternatively, you might know somebody for whom this would be a great opportunity. Please let them know. Thanks so much.
---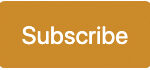 Sign up to receive a Life for Leaders devotional each day in your inbox. It's free to subscribe and you can unsubscribe at any time.
Find all Life for Leaders devotions here. Explore what the Bible has to say about work at the unique website of our partners, the Theology of Work Project. Commentary on today's Life for Leaders theme can be found here: The Passion of Jesus (Luke 22:47-24:53)

---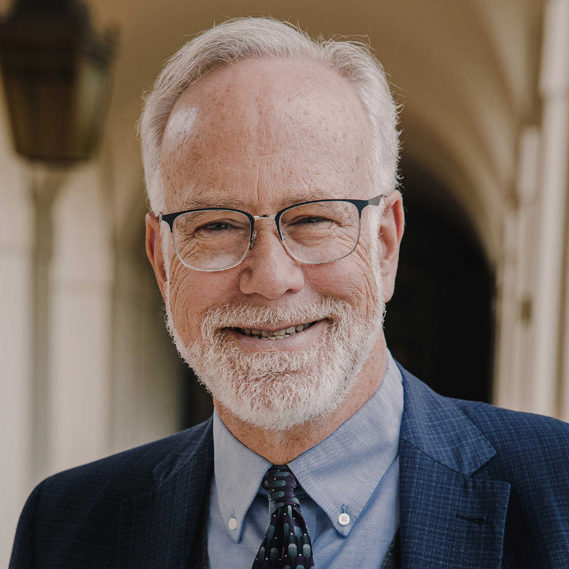 Dr. Mark D. Roberts is a Senior Strategist for Fuller's Max De Pree Center for Leadership, where he focuses on the spiritual development and thriving of leaders. He is the principal writer of the daily devotional, Life for Leaders, and the founder of the De Pree Center's Flourishing in the Third Third of Life Initiative. Previously, Mark was the Executive Director of the De Pree Center, the lead pastor of a church in Southern California, and the Senior Director of Laity Lodge in Texas. He has written eight books, dozens of articles, and over 2,500 devotions that help people discover the difference God makes in their daily life and leadership. With a Ph.D. in New Testament from Harvard, Mark teaches at Fuller Seminary, most recently in his D.Min. cohort on "Faith, Work, Economics, and Vocation." Mark is married to Linda, a marriage and family counselor, spiritual director, and executive coach. Their two grown children are educators on the high school and college level.