Do not forget to show hospitality to strangers, for by so doing some people have shown hospitality to angels without knowing it.
Yesterday, we reflected on the life of Saint Patrick and the legacy he left as a leader. Patrick was known for purposely building relationships with the pagan chiefs in order to reach entire villages, setting up hundreds of churches and monasteries as each village king allowed. Some argue that the Celtic Christian movement finds its roots in Patrick's legacy. And one of its hallmarks was the practice of hospitality.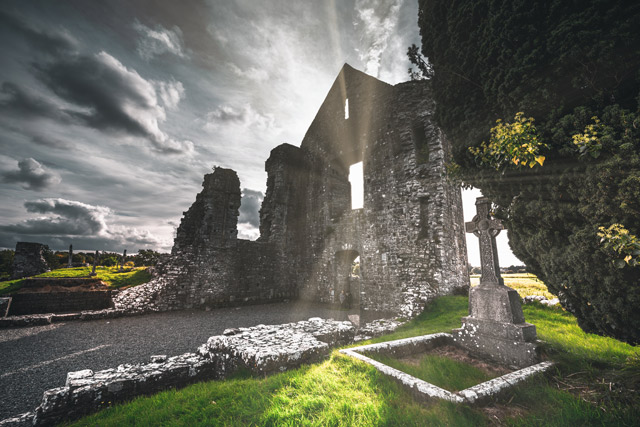 Pastors often make sure their churches have "hospitality teams" to make sure that visitors feel welcome. Special parking spots are available for first-time guests, and worship services might contain elements to help the unchurched understand the Gospel message. But Patrick's legacy pushes us further in engaging an unchurched world on its own terms. Could it be that marketplace leaders are in a more strategic position to express Gospel values than church leaders confined to their campuses on Sunday? What if church leaders saw it as a priority for the Sunday worship experience to encourage, empower, and send leaders to engage the unchurched contexts of their neighborhoods and cities? Can we make it a priority to reclaim Patrick's legacy of hospitality to those who may never come to a church and who need Christians to come to them?
One of the leaders I'm mentoring continues to wrestle with the fact that he is a missionary in his marketplace environment where he does not get the opportunity to lead Bible studies or openly evangelize. But he is known for his Christian faith, ethical leadership, excellent performance, and humble demeanor. He demonstrates hospitality in work meetings, lunches with colleagues, and friendships outside of the work place. Though he may lament that only a few have responded to his invitation to join him at our church, I encourage him that he is in the most strategic position to influence people to consider following Jesus. "You may be the only pastor they will ever know!" This leader is continuing this legacy of Patrick to engage the unchurched and to let his life demonstrate the love he has in Christ.
George Hunter makes this claim about Patrick's influence: "The supreme key to reaching the West again is the key that Patrick discovered—involuntarily but providentially. The gulf between church people and unchurched people is vast, but if we pay the price to understand the unchurched, we will usually know what to say and what to do. If they know and feel we understand them, by the tens of millions they will risk opening their hearts to the God who understands them."
What an incredible vision for church leaders and marketplace leaders to purposefully engage the unchurched and those who are outside the body of Christ. We still have much to learn from St. Patrick and his followers, who engaged those outside the faith with the love of Christ.
Something to Think About:
Is showing hospitality to those outside the church something that comes naturally to you? What might this look like in your work context or social circles?
What are the most difficult situations you have encountered in trying to show Christ's love to someone who is outside the faith? What barriers to engaging the unchurched would you like training to overcome?
Something to Do:
List the social spheres you have in your life. This could include your extended family, your neighborhood where you live, your place of work, a social club, or a sport team. Is there one particular person that God has been impressing upon you to pray for or demonstrate kindness toward? Plan one specific action to engage that person in a positive way this week, and pray for an opportunity to follow through.
Prayer:
We saw a stranger yesterday. We put food in the eating place,
Drink in the drinking place, Music in the listening place,
And with the sacred name of the triune God
He blessed us and our house, Our cattle and our dear ones.
As the lark says in her song: Often, often, often, goes the Christ
In the stranger's guise.
– Celtic Rune of Hospitality