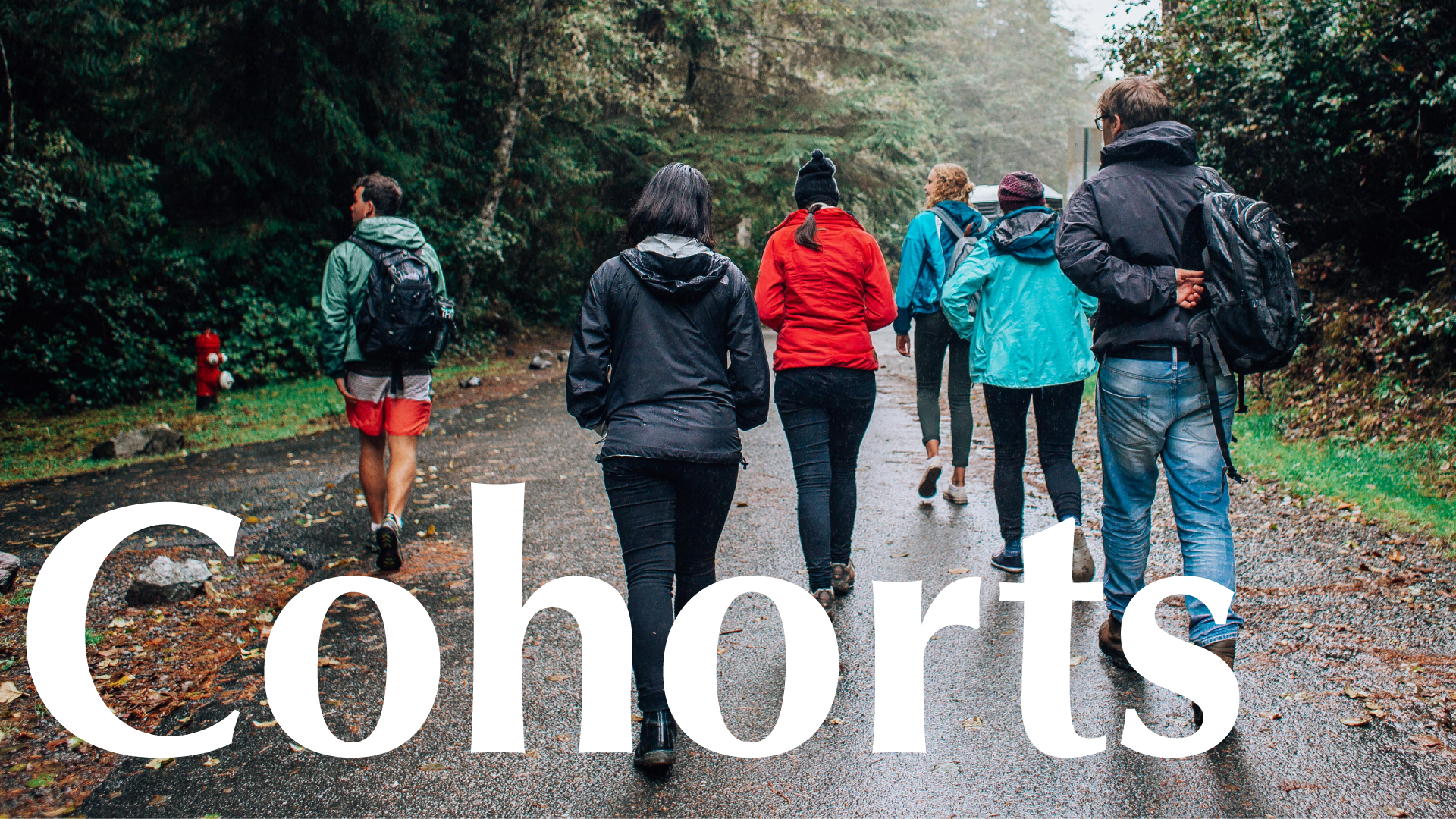 Experience authenticity, vulnerability, critical reflection, and transformation
Here at the De Pree Center, we believe that some of the most transformative learning happens in the company of others. That's why we offer cohort experiences—small groups of people on a journey together under the care of a trained guide. In these groups, you'll experience environments that both encourage authenticity as well as vulnerability and promote courageous critical reflection, especially in moments of difficulty and dissonance. Each cohort experience invites you into a process through which you can attend to the Spirit's leading and discern God's call for your life. You will learn practices that will help you continue to grow long after the cohort is over.
If you find yourself stuck at a crossroads, not knowing which way to take, Road Ahead helps you get unstuck and discern your next steps. Rooted in research and refined over time, our process is designed to help you address your work-related pain points so that you can move with confidence into the work God is calling you to do. Your life, relationships, and work will be transformed.
If you're feeling a bit weary or need a little boost to help you persevere on your path, Go the Distance helps you re-imagine your future and take steps toward it. The research-based process underlying this six-week experience will give you a sense of renewal and equip you to enter your next season with more intentionality as you take steps to live in alignment with God's calling.
Are you eager to live fully and fruitfully? Do you want to make a difference in the world? Are you looking for new purpose in this season of life? Third Third Flourishing helps you engage this vital season of life with insights grounded in Scripture and drawing from current research. This cohort will help you flourish as someone who has been gifted and called by God into a life of meaning and purpose.
Road Ahead
Go the Distance
Third Third Flourishing
Who It's For
You're anywhere from early career to retirement. You're navigating transition, feeling stuck, or seeking clarity on the next steps in your life, work, and leadership.
You're anywhere from mid-career to retirement. You're feeling a bit weary and craving renewal, or you want some strategies for doubling down and living with more intentionality in your life, work, and leadership.

*Road Ahead alumni, we recommend waiting at least 12 to 18 months before participating in Go the Distance.
You're 55 years of age or older. You're in a new season of life, perhaps late-career or retirement. You desire to live with purpose and make an impact that matters, but you're not quite sure how to do this. You're looking for wisdom from Scripture and science, as well as from others who are discovering how to flourish as they get older.
Outcome
You'll leave this cohort with strategies for discernment, more clarity around your God-given longings, and encouragement to take your next doable risk.
You'll leave this cohort with strategies for dreaming about the future, more clarity about your next steps, and encouragement to explore new possibilities.
You'll leave this cohort with a new understanding of how you flourish in this season of life, and with practical strategies for living fully and fruitfully.
Time and Format
• In person or online (Zoom).
• 6 weeks.
• One, 2-hour session per week.
• Online (Zoom)
• 6 weeks
• One, 2-hour session per week
• In person or online (Zoom).
• 6 weeks.
• One, 2-hour session per week or every other.
Registration Process
• Complete the registration form.
• You will be assigned to a group if space is available.
• An administrator will contact you to collect payment and connect you with your cohort guide.
• Complete the registration form.
• You will be assigned to a group if space is available.
• An administrator will contact you to collect payment and connect you with your cohort guide.
• Complete the registration form.
• You will be assigned to a group if space is available.
• An administrator will contact you to collect payment and connect you with your cohort guide.
Cost and Scholarships
$500. Scholarships are available.
$500. Limited scholarships up to 50% off.
$500. Scholarships are available.
Learn More
Road Ahead
Go the Distance
Third Third Flourishing