Let the same mind be in you that was in Christ Jesus, who, though he was in the form of God, did not regard equality with God as something to be exploited, but emptied himself, taking the form of a slave, being born in human likeness.
Focus
For most of us, today will be a very different Christmas celebration. My prayer is that, in the difference, and even in the losses and sadness, you might experience the love and grace of God in a fresh way. Whatever you're feeling today, God is with you in Jesus, Immanuel. So, I wish you a Merry Christmas!
Devotion
Merry Christmas!
I'm wishing you a merry Christmas even though I realize this will probably be a very different Christmas for you. If, like me, you're used to getting together with lots of family and friends to celebrate Christmas, this is going to be an altogether unusual day.
I once spent Christmas Day without the usual festivities and co-celebrants. That was in 1992. Why were things so different that year? Because Linda's and my son, Nathan, was born on December 21st. (The photo with this devotion is of our first real encounter, taken on Nathan's real birthday.) He came home from the hospital on Christmas Eve. Before we left for home, our doctor was emphatic: "You may not see anybody else this Christmas. No friends. No relatives. Not even grandma! Mom needs rest. Nathan needs to be away from germs for a few days. And, you, Dad, are to make sure this happens. For the next week, it's just you, mom, and your baby. Do you understand?"
When I said I understood, our doctor headed for the door. Before he exited, he turned and in perfect German said, "Schlaf in himmlischer Ruh! Right?" "Right," I responded, wondering how our Jewish doctor knew the last line of "Silent Night" in German. (By the way, if I had paid closer attention to how he had said this, I could have discovered the true meaning of "Silent Night" several years earlier than I did. If you wonder what I'm talking about, check out yesterday's Life for Leaders devotion.)
After we got home and settled in, I headed off to church to lead the Christmas Eve worship services. It was all rather a blur for me, since I was in the fog of brand-new fatherhood. When I got home, Linda and Nathan were resting. Except for periodic wakings to feed Nathan, we had a relatively silent night.
The next morning, Christmas morning, we played Christmas music, ate some festive food, and exchanged a few presents. In the afternoon we talked by landline to our families and friends. But, faithful to our doctor's orders, we saw nobody in person.
In some ways, it was a lonely Christmas. In other ways, it was utterly magical. Linda and I were gobsmacked by the reality of being parents. Our hearts were overwhelmed with love for our little boy. We were thankful to be together as a small but growing family.
On that Christmas Day, I had more time to think than on any other Christmas before or since. I thought a lot about how it might have been for Mary and Joseph as they sought to care for their new baby in less-than-ideal conditions. I wondered what they thought and felt as brand-new parents of One they knew to be the Son of God.
I was also blown away by something that had never really occurred to me before. As I held my little son and as Linda and I (mainly Linda) took care of his every need, I sensed how utterly vulnerable and dependent he was. If we did not care for him well, he wouldn't flourish. His life was literally in our hands. This realization caused me to think about the baby Jesus, who was similarly vulnerable. I was stunned to consider the fact that the all-powerful, all-knowing God had chosen to become human as a real baby. God could have shown up as a full-grown adult, strong and wise. Heck, God could have revealed himself as something more like Thor or Wonder Woman, awesomely muscular with all sorts of superpowers. But, instead, God came to dwell among us in Jesus, born as a helpless, vulnerable baby.
I was reminded of a passage in Paul's letter to the Philippians. There, he explains that Christ Jesus, "though he was in the form of God, did not regard equality with God as something to be exploited, but emptied himself, taking the form of a slave, being born in human likeness" (Philippians 2:6-7). When I held my vulnerable baby, I gained new insight into the truth that Christ emptied himself in becoming human. I marveled as never before at the mystery of God's plan, at the wonder of God's grace.
As I think about what we will experience this Christmas, with all of its potential to feel strange, sad, and lonely, I pray that you and I will have a fresh experience of God's amazing grace. Even in our losses, may we gain God's peace. If you're not with the people you long to be with, let that longing draw you nearer to God. If you have lost a loved one this past year, owing to COVID or other conditions, share your sadness with your Lord, who deeply understands. And if you're blessed to hold a baby this year, let the miracle of God's vulnerability in Jesus lead you into a deeper experience of Christmas.
Reflect
Have you ever celebrated Christmas in an unusual way, perhaps because you were away from home, or for some other reason? What was that like for you?
When you reflect on the vulnerability of Jesus, what comes to mind? What thoughts? What feelings? What questions?
Are you open to experiencing God's grace in a special way this Christmas?
Act
Take some time today to talk with God about how you're feeling and what you're thinking on this Christmas Day. Be honest!
Pray
Gracious God, this is such a strange Christmas, coming near the end of such a strange year. We've all experienced many losses, some of us have known the tragic loss of loved ones. For these people we pray that they would know your comfort and love today, even in the midst of their sadness.
It is a wonder, Lord Jesus, that you came among us as a baby; that you, the one through whom God created all things, choose to be helpless, weak, and vulnerable is something we can only begin to comprehend. Yet, even with the limits of our understanding, we stand in awe.
Today, Lord, we ask that you might meet each of us in a special way. In the midst of our losses and longings, may we experience your love for us and grow in our love for you.
All praise be to you, O God, Father, Son, and Holy Spirit. Amen!
---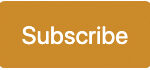 Sign up to receive a Life for Leaders devotional each day in your inbox. It's free to subscribe and you can unsubscribe at any time.
Find all Life for Leaders devotions here. Explore what the Bible has to say about work at the unique website of our partners, the Theology of Work Project. Commentary on today's Life for Leaders theme can be found here: Do Your Work in a Worthy Manner (Philippians 1:27–2:11)

---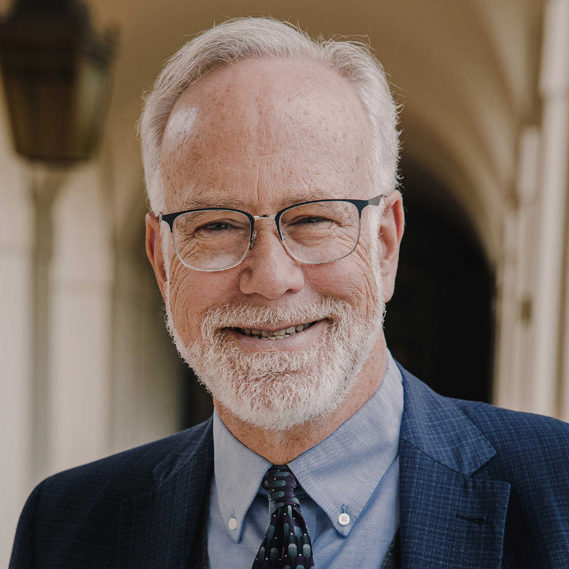 Dr. Mark D. Roberts is a Senior Strategist for Fuller's Max De Pree Center for Leadership, where he focuses on the spiritual development and thriving of leaders. He is the principal writer of the daily devotional, Life for Leaders, and the founder of the De Pree Center's Flourishing in the Third Third of Life Initiative. Previously, Mark was the Executive Director of the De Pree Center, the lead pastor of a church in Southern California, and the Senior Director of Laity Lodge in Texas. He has written eight books, dozens of articles, and over 2,500 devotions that help people discover the difference God makes in their daily life and leadership. With a Ph.D. in New Testament from Harvard, Mark teaches at Fuller Seminary, most recently in his D.Min. cohort on "Faith, Work, Economics, and Vocation." Mark is married to Linda, a marriage and family counselor, spiritual director, and executive coach. Their two grown children are educators on the high school and college level.