No one can serve two masters. Either you will hate the one and love the other, or you will be devoted to the one and despise the other. You cannot serve both God and money.
Focus
Even good things can become idols. Asking how we spend our time, how we spend our money, and where we get our significance can be good indicators of what we truly serve and worship. Jesus' reminder that we cannot serve two masters is a call to let go of the idols in our lives.
Devotion
Although it took place more than forty years ago, a few important weeks of my life still cling to my memory. I was halfway through my first year of college and had just come back from a large Christian missions conference aimed primarily at college students. Stemming from some of the teachings at that conference, I had acquired a strong conviction that I was supposed to give up downhill skiing.
To be clear, I don't think there is anything fundamentally sinful about skiing. In fact, I could point to lots of aspects of my downhill skiing passion that were good. It provided healthy exercise as well as time outdoors breathing fresh air. And admiring (from the tops of mountains) some beautiful and breathtaking scenes of creation often led me to a deeper appreciation and praise for God's goodness, power, and creativity. There were also positive relational aspects to a typical day on the slopes. A lot of my skiing time was spent with my older brother Ted or some other friend in (often meaningful) conversations while riding chairlifts up the mountains, or sitting in the lodge eating lunch.
All of which I brought up to God as I argued why I shouldn't give up skiing. But God's answer, rather than contradicting all the good things I had to say about my downhill skiing passion, seemed to be: "Yes, that's all true. But I still want you to give it up."
Back to the missions conference. One of the speakers, author Rebecca Pippert, had addressed various idolatries in our lives. Unlike in the days of the ancient Israelites or the Christians of the first century living in cities like Ephesus, many of our idols today do not take the form of material objects made of wood or metal that we physically bow down to. In our culture, we are more likely to worship idols in different ways. Three indications of what we worship are: 1) how we spend our time, 2) how we spend our money, and 3) where we get our significance. With all three of those topics, I had to check off the downhill skiing box. It consumed nearly all of my money. Anything I earned over the summers went to ski equipment or lift tickets. Every day of every winter vacation was spent skiing, and much of my non-skiing time was spent thinking, reading, or dreaming of skiing. I rarely if ever hesitated to skip school or church in order to hit the slopes.
And the most poignant of those three categories in terms of revealing my idolatries was the third. I had not been very popular in high school and didn't fit in with any of the "in" groups. One of the few things I did competently was ski. Not that I skied especially well. Had I lived in a mountain state like Vermont or Colorado, I would have been considered a mediocre skier at best. I certainly would not have made a college or university ski team. But by the standards of rural, flat, eastern Massachusetts where I lived, I was pretty good. So when kids in school demeaned or ignored me, I would console myself by thinking that on the ski slopes I was better than them. I thought: I ski well, and therefore I have value as a person.
One morning, a couple of weeks after the conference ended and after I had prayerfully considered all these things—and argued with God about them—I finally conceded the debate—sort of—though in reality I still clung to some hope that I could escape without letting go of my passion. In the metaphor of Gideon, I had a last fleece to set outside my door. I knelt by my bed in my college dorm room and prayed something very much like the following: "God, I'm willing to give up skiing, but I've invested a lot of money in my equipment. If you want me to give up skiing, I need to be able to sell that equipment at a reasonable price." I prayed that prayer hoping that nothing would happen and I could go on with life just as I had before: as an avid downhill skier.
About half an hour after praying that, however, somebody I had never met—and would never see again—stopped by my dorm room. Noticing all the ski posters that adorned my wall along with my skis prominently displayed by the door, he said, "I've been thinking of taking up skiing."
"Really?" I replied. "I'm thinking of giving up skiing and selling my equipment." Turns out he was exactly my height and weight, and had my shoe size. My ski boots fit him like they'd been made for him. A short time later he walked out the door having bought all my gear. At a fair, reasonable price, too.
There are many things in life that are not bad or sinful in and of themselves, but can become idols for worship (as downhill skiing was for me). In his famous Sermon on the Mount, Jesus warned his listeners not to turn money into a god, telling them that they could not serve two masters. If money controls us, then we will not be following God wholeheartedly. Of course, the same could be said about many other things in addition to money. Our jobs. Our hobbies. Our homes or possessions. Fame, success, or status. Music. Golf. Books. Even our status in a church community. These, rather than statues of wood, stone, or metal, are the sorts of idols that folks in my own (American) culture are drawn toward, and which are often much harder to identify.
The author of Hebrews suggests something similar in Hebrews 12:1, encouraging his audience to "throw off" not only the "sin that so easily entangles," but "everything that hinders"—which often includes things that are not sinful in and of themselves. Even potentially good or neutral things can become our masters. Idolatry works that way.
Reflect
Take some time to consider what things in your life might be a sort of idol to you. You might ask the same questions I was challenged to ask forty years ago, and which I still need to keep asking. How do you spend your time? How do you spend your money? Where do you get your sense of worth?
Act
Speak with a trusted friend or spiritual counselor about your reflections.
Ask God to help you identify your idols, and to give you a willingness to let go of them.
Pray
Lord, my heart is often divided. I want to serve you, but I find myself serving other masters instead. Although my worth and identity come from your love and having been created in your image, I act as though they come from things I do or things I own. Help me to let go of the idols that pull me away from you, so that my heart is fully given to you in worship. Help me to know what those idols are so that I can give them up. Help me to want to give them up. Thank you that you love us and give us meaning in a way that no earthly idol can. Amen.
Banner image by Banff Sunshine Village on Unsplash.
Find all Life for Leaders devotions here. Explore what the Bible has to say about work at the unique website of our partners, the Theology of Work Project's online commentary. Reflection on today's Life for Leaders theme can be found here: Store Your Treasure in Heaven, Not on Earth (Matthew 6:19-34).
---
Subscribe to Life for Leaders
Sign up to receive a Life for Leaders devotional each day in your inbox. It's free to subscribe and you can unsubscribe at any time.
---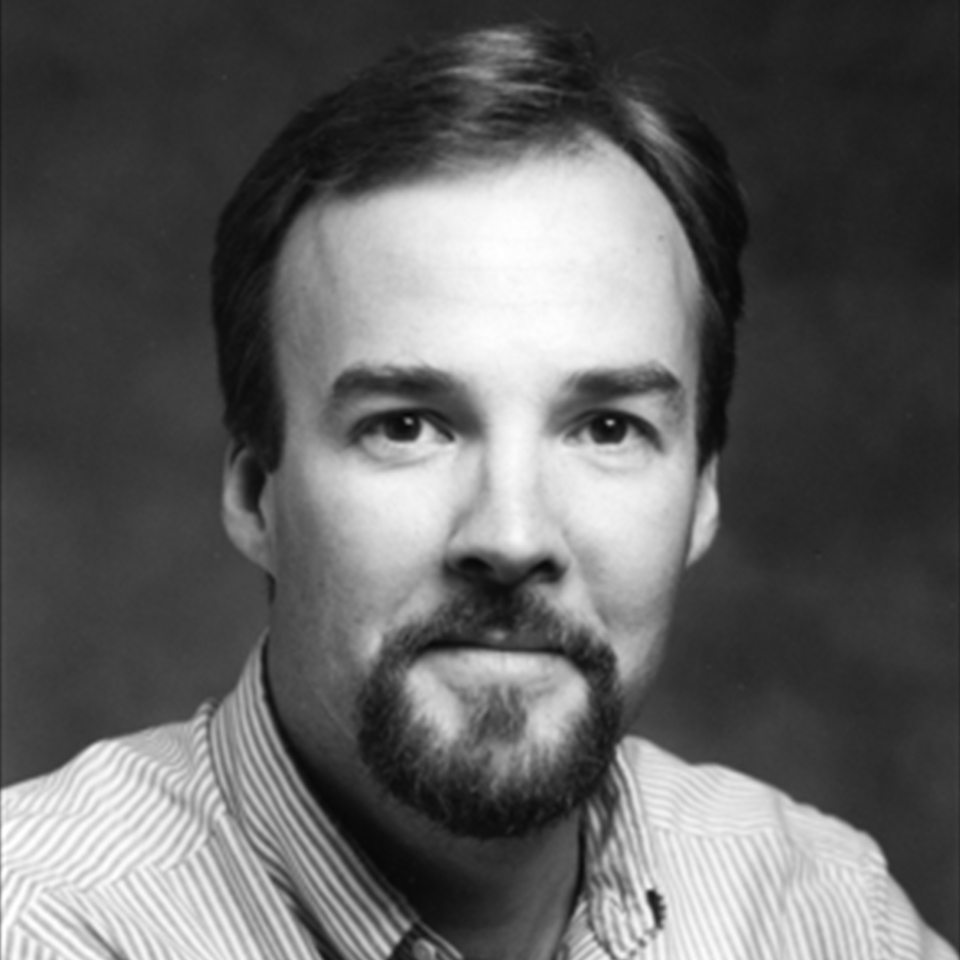 Matthew Dickerson's books include works of spiritual theology and Christian apologetics as well as historical fiction, fantasy literature, explorations of the writings of C.S.Lewis and J.R.R.Tolkien, and books about trout fishing, fly fishing, rivers, and ecology. His recent books include: Disciple Making in a Culture of Power, Comfort, and Fear and The Voices of Rivers: Reflections on Places Wild and Almost Wild. He was a 2017 artist-in-residence at Glacier National Park. He lives in Vermont with his wife, dog, and cat, not far from three married sons, and is an active member of Memorial Baptist Church. Matthew is also a professor of computer science at Middlebury College in Vermont.