Sitting down, Jesus called the Twelve and said, "Anyone who wants to be first must be the very last, and the servant of all."
In yesterday's devotion, I stated that the best leadership embodies servanthood. The call of Jesus to be "the servant of all" does not end when you become a leader of people. Rather, through your leadership you can serve others.
Sometimes, however, the discussion of servant leadership can seem rather academic or theoretical. What does it really look like in practice? I want to offer an example of servant leadership. It comes from my son, Nathan Roberts. He wrote what follows shortly after the death of Howard E. Butt, Jr. Howard, as you may know, was a fervent promoter of servant leadership, as well as one who exemplified servant leadership in his daily life.
So, with no further ado, here is Nathan's tribute to Howard.
When my family first met with Howard and Barbara Dan Butt, they welcomed us into a small living room area. Two blue couches around a stone fireplace. Everyone sat down except for Mr. Butt and me, leaving one open cushion. Mr. Butt smiled and gestured for me to sit before promptly working his way into the only remaining seat: a black, child-sized chair. "Oh, Howard!" Barbara Dan squealed, in a voice positively dripping with amusement and mock-indignation. My family immediately implored him onto the couch, too––but Mr. Butt positively refused, crouching in the child's chair, seventy-nine years old.
The scene will be forever engrained in my mind: me, fourteen-years-old, staring at this High-Status Big-Wig man perched a mere twelve-inches off the ground in a twig-hewn chair with his eyes slanting like the bashful emoji, a broad smile flying up his wrinkled face. Native-born Californians like me don't know what to do with this sort of performative generosity. We immediately suspect that this sort of thing is a ruse, a forgery, a manipulative tactic. (Although we steadfastly support our own forms of performativity, of course.)
But as I stared, I experienced a perceptual shift. I felt myself staring into some awesome––in the antiquated, righteous sense of the word––deeply felt "refusal," as Howard's father wrote when he was my age, when he was courting Howard's mother, "to evade duty to God and fellow man . . . . Love crowned, yes, that is the first essential; dedicated to service." We must perform for the pleasure of God and man, those eyes said. We must perform for the sake of love; we must perform INTO love, said those bent, skinny legs on the hard stone floor.
Many more stories will be told over the coming weeks: deeper, broader, bigger stories. But I'll never forget that moment. And I'll be continually grateful that I had a bit, if only a bit, of Howard E. Butt, Jr. in my life.
Thanks, Nathan.
So what does servant leadership look like in practice? It looks like a 79-year-old man, a man of fame and wealth, a man of power and influence, choosing to give the best seat to a fourteen-year-old boy, not to impress, but to love and serve.
QUESTIONS TO CONSIDER:
Have you ever experienced anything like what Nathan experienced with Howard?
How could you serve the people in your life today?
PRAYER:
Gracious God, thank you for those who have lived out servant leadership with faithfulness, creativity, and love. Thank you, in particular, for Howard, for his consistent commitment to servant leadership. Thank you for the impact he had on Nathan and on so many others, including me.
Help me, Lord, to live as a servant today. Show me how I can give to others with humble love. Amen.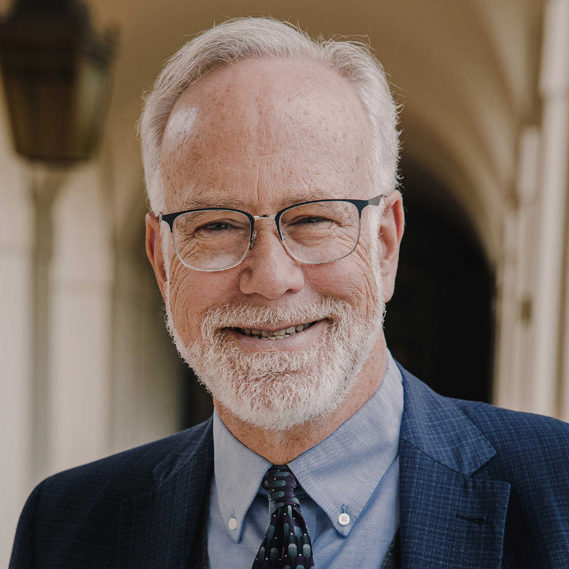 Dr. Mark D. Roberts is a Senior Strategist for Fuller's Max De Pree Center for Leadership, where he focuses on the spiritual development and thriving of leaders. He is the principal writer of the daily devotional, Life for Leaders, and the founder of the De Pree Center's Flourishing in the Third Third of Life Initiative. Previously, Mark was the Executive Director of the De Pree Center, the lead pastor of a church in Southern California, and the Senior Director of Laity Lodge in Texas. He has written eight books, dozens of articles, and over 2,500 devotions that help people discover the difference God makes in their daily life and leadership. With a Ph.D. in New Testament from Harvard, Mark teaches at Fuller Seminary, most recently in his D.Min. cohort on "Faith, Work, Economics, and Vocation." Mark is married to Linda, a marriage and family counselor, spiritual director, and executive coach. Their two grown children are educators on the high school and college level.