"We have this hope as an anchor for the soul, firm and secure…"
I don't know about your summer, but mine seems like a blur. If there was anything consistent about it, it was that every week it changed. At a staff retreat that I attended this past spring, one of our staff chaplains shared: "People are not afraid of change, they are afraid of loss." There was a slow hum of agreement that reverberated in the room. This concept resonated deeply with my soul because it touched a nerve. I have always bemoaned that I do not like change. Yet, as I heard the chaplain speak it was then that I realized: Oh no, it is not change, but the loss that comes with change, that I fear.
I graduated from seminary and everything changed. We changed houses. We changed routines. We changed cities. We changed my son's school district. We changed jobs. We changed mailing address. We changed neighbors. With each change came a sense of disorientation and loss: loss of what was before and disorientation of what is to come. As I walked my anxious child on his first day to his new school, I noticed the school's theme painted on a wall: Mariners are anchored. And there it was, painted next to it: an anchor. It reminded me of a clever sign that is posted up the river before boats get to the magnificent and wild Niagara Falls. It warns boats of the threat of danger if they get too close to the falls! It reads: Do you have an anchor? Do you know how to use it?
Our souls need anchors whether in calm seas or raging seas. Before the storm, through the storm and after the storm. Our lives can change in any given moment: loss of jobs, loss of health, loss of a loved one, financial loss, loss of peace or loss of home. In the midst of chaos and change or quiet and calm, we need something to anchor us because change is inevitable. In times of crises in our homes, workplaces, churches or country, people look to leaders on how to respond to change and loss. As leaders, we do the same thing because no one leader has the answer. However, we can be anchored leaders in changing seas, even if imperfectly. As I find my groove in this season of disorientation and reorientation, I look to anchors that keep me grounded. As a leader, hope is a habit that I need to cultivate and cut out the weeds that threaten to strangle it at times. Hope is an anchor and hope is a habit.
Something to Think About:
Are you energized by or do you fear change?
What do you think about the line: People do not fear change, they fear loss. Do you agree or disagree?
If there was one thing that you could change in your life now, what would it be and why?
Something to Do:
Get creative. Look up the definition of an "anchor" and read up on the history of how anchors came about. What leadership lessons can you gather from the form and function of an anchor?
Prayer:
God of the storm, you are the one that is steadfast and sure in times of change and raging seas. When we do not see you by our side during disorienting times, open our eyes and our ears that we may see you. When we think you have fallen asleep in our boats while the storm rages, help us to wake you up, knowing that you indeed care about what happens to us. When we cannot find our footing and feel inept as leaders when others look to us to offer what we do not yet have, help us to turn to you the eternal well of wisdom, love, mercy and hope. God you are our hope, our anchor for our soul. Help us have hope and cling to you.
Amen.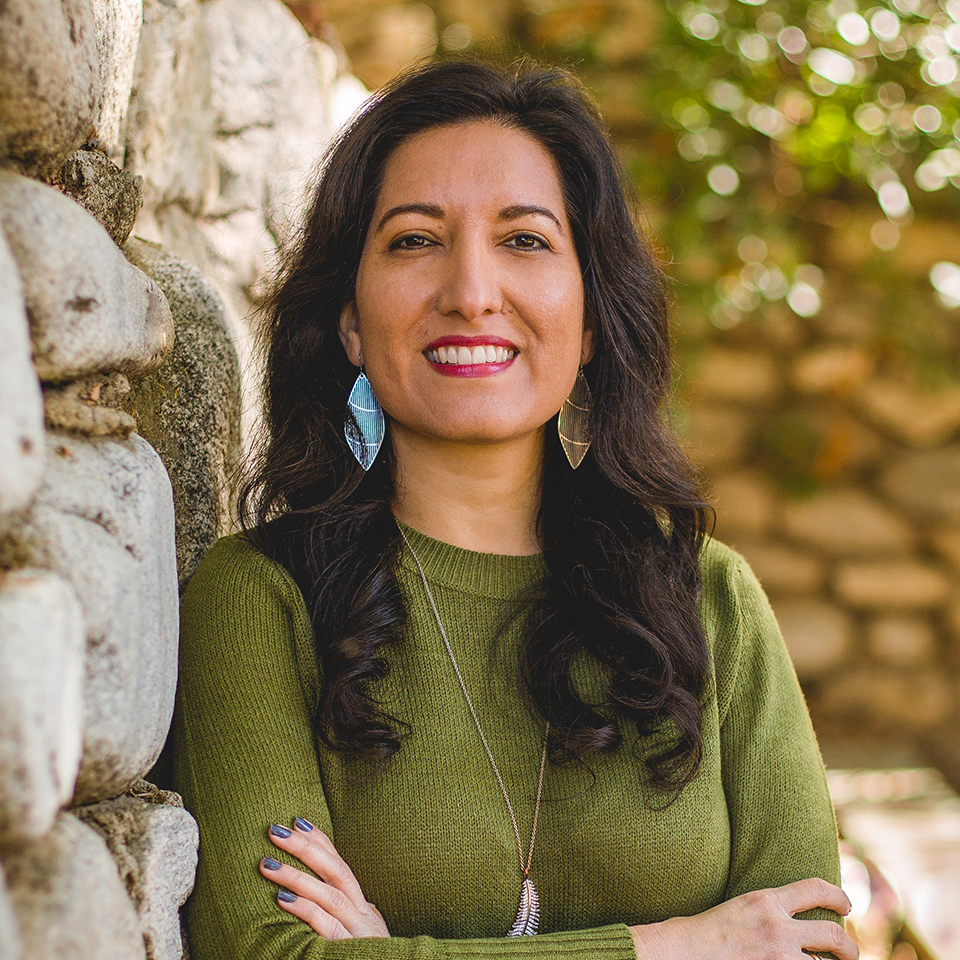 Inés is an ordained pastor, preacher, reconciler, writer, and speaker. We are pleased to feature Inés as a regular Life for Leaders writer.
Click here to view Inés' profile.