Therefore, remember that formerly you who are Gentiles by birth and called "uncircumcised" by those who call themselves "the circumcision" (which is done in the body by human hands)— remember that at that time you were separate from Christ, excluded from citizenship in Israel and foreigners to the covenants of the promise, without hope and without God in the world. But now in Christ Jesus you who once were far away have been brought near by the blood of Christ.
For context, you may wish to read all of Ephesians 2:1-22.
Focus
The first half of Ephesians 2 proclaims that we are saved by grace received in faith. The second half of Ephesians reveals additional dimensions of our salvation. As God deals with the problem of our sin, not only are we restored in our relationship with him, but also we are restored in our relationships with each other. The death of Christ breaks down the wall of hostility that separates us from each other, even as it takes away the sin that separates us from God.
Devotion
A few days ago I wrote about what might be called "The Great Omission." It has to do with how we understand our salvation in Christ. Ephesians 2:8-9 reveals the astounding good news that we are saved by grace through faith, not by our works. But all too often we omit that fact that our salvation is so much more than a "ticket to Heaven." In fact, we begin to experience salvation in this life because we are "God's handiwork, created in Christ Jesus to do good works" (2:10). We are not saved by good works but for a rich and full life of doing good works that God has prepared for us.
If the first "Great Omission" comes in Ephesians 2:10, I would suggest that the latter portion of Ephesians 2 might be called "Another Great Omission." You see, Ephesians 2:11-22 reveals further dimensions of our salvation given by God's grace. This passage shows how salvation transforms, not just our personal lives, but also our relationships, our lives in community with others. The cross of Jesus Christ is meant to transform social structures and even cultures. Salvation has everything to do with how we live together as well as how we live individually. In a day in which we are committed to ending racism and mending the damage it has done, we need Ephesians 2:11-22 now more than ever.
A simple word in Ephesians 2:11 makes it clear that the second half of the chapter is connected to the first half as an elaboration of salvation by grace through faith. This word, the first word of verse 11, is "therefore" in English (dio in Greek). Though verse 11 introduces new ideas, it is based on verses 1-10. Moreover, as we'll see, the flow of thought in verses 11-13 intentionally mirrors the flow of thought in verses 1-4. God's grace in Christ not only brings us from death to life, but also brings unity to the brokenness of humanity.
If we stop for a moment to remember what happened when sin entered the world, we should not be surprised by what we will soon discover in the second half of Ephesians 2. As you recall, when Adam and Eve sinned, the very first result was interpersonal brokenness. They sewed fig leaves together in order to hide from each other (Genesis 3:7). Later in Genesis 3, God spelled out other ways in which human beings would experience brokenness in relationships because of sin (Genesis 3:16). So, if God were to save us from sin and its results, as Ephesians 2:1-10 proclaims, then we should expect that salvation to mend, not only our own relationship with God, but also our relationships with each other.
If you are intrigued by the relational dimension of salvation, I would encourage you to read all of Ephesians 2:11-22. It might be even more helpful to read all of Ephesians 2 together, to get a clear sense of the flow of the argument. In Monday's reflection, we'll examine verses 11-13 of Ephesians 2 further. For now, let me encourage you to consider the follow questions.
Reflect
Where, in our world today, do you see clearly how sin damages relationships and, indeed, the social order?
In what ways have you experienced the relational and social results of sin?
In what ways have you experienced God's salvation having relational and social ramifications?
Act
As you go through this day, keep your eyes open to seeing how sin is manifested in broken relationships and social structures. Allow the Lord to give you a new perspective on the world in which you live.
Pray
Gracious God, as we begin a new section of Ephesians, we thank you for what lies ahead. Help us understand in a fresh and deep way the breadth and depth of our salvation. Expand our minds. Renew our hearts. Heal our relationships. Transform us so that we might be agents of transformation in this world. Amen.
---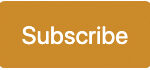 Sign up to receive a Life for Leaders devotional each day in your inbox. It's free to subscribe and you can unsubscribe at any time.
Find all Life for Leaders devotions here. Explore what the Bible has to say about work at the unique website of our partners, the Theology of Work Project. Reflection on today's Life for Leaders theme can be found here: The Call to Belong to Christ and Participate in His Redemptive Work in the World

---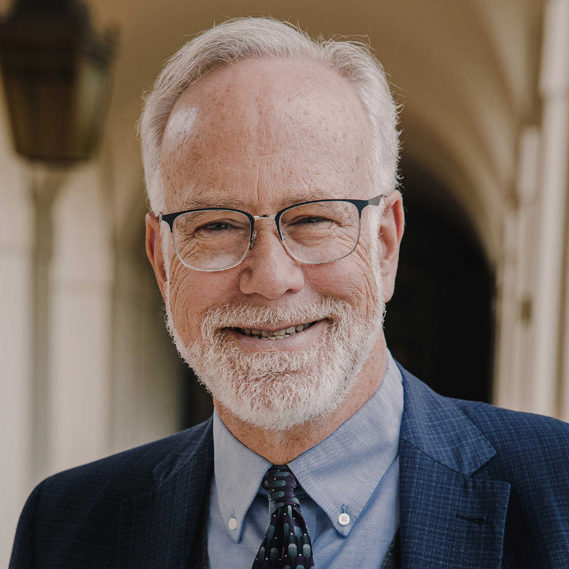 Dr. Mark D. Roberts is a Senior Strategist for Fuller's Max De Pree Center for Leadership, where he focuses on the spiritual development and thriving of leaders. He is the principal writer of the daily devotional, Life for Leaders, and the founder of the De Pree Center's Flourishing in the Third Third of Life Initiative. Previously, Mark was the Executive Director of the De Pree Center, the lead pastor of a church in Southern California, and the Senior Director of Laity Lodge in Texas. He has written eight books, dozens of articles, and over 2,500 devotions that help people discover the difference God makes in their daily life and leadership. With a Ph.D. in New Testament from Harvard, Mark teaches at Fuller Seminary, most recently in his D.Min. cohort on "Faith, Work, Economics, and Vocation." Mark is married to Linda, a marriage and family counselor, spiritual director, and executive coach. Their two grown children are educators on the high school and college level.