Then his mother and his brothers came to him, but they could not reach him because of the crowd. And he was told, "Your mother and your brothers are standing outside, wanting to see you." But he said to them, "My mother and my brothers are those who hear the word of God and do it."
Focus
Jesus lived in a culture that valued family above almost anything else. Yet Jesus radically redefined the sense of family, saying that his mother and brothers were those who "hear the word of God and do it" (Luke 8:21). This means that, in a crucial sense, you and I can be members of Jesus's family. It also means that we are to be a family together, sisters and brothers in Christ who are deeply committed to each other and who express this commitment in acts of tangible love.
Today's devotion is part of the series Following Jesus Today.
Devotion
So, are you related to Jesus?
Don't worry, I'm not one of those who believe that Jesus was actually married and fathered children. Thus, I don't think you could actually be a literal descendant of Jesus. I don't find those kinds of speculations about Jesus to be convincing. Moreover, if you were to ask Jesus what he thought about all of that, I expect he'd say it misses the point completely. For Jesus, the genetic relationship isn't what matters most when it comes to being a member of his family.
In Luke 8, as Jesus was teaching a bunch of people who were crowded into a house, his mother and his brothers came to see him, but they were not able to get to Jesus because of the crowd. Someone finally told Jesus, "Your mother and your brothers are standing outside, wanting to see you" (Luke 8:20). I'm sure that this person, as well as the others gathered around Jesus, would have expected him to stop teaching and find a way for his family to draw near. Jewish culture, after all, was strongly oriented around the family. Love and respect for one's own family was a top virtue.
But Jesus responded to the people packed around him in a way that must have made them wonder. Perhaps they even felt uncomfortable or shocked. Or maybe intrigued and excited. Jesus said, "My mother and my brothers are those who hear the word of God and do it" (Luke 8:21). What a radical redefinition of family! Jesus was saying, in effect, that his most important family comprises people who hear and do the word of God. Now this group could certainly include his natural relatives. History tells us, for example, that Jesus's mother, Mary, and his brother, James, were some of the first Christians. So Jesus is not excluding his natural family from the family of those who respond to God's word. But he is redrawing the lines of family in an astounding way, opening wide the circle of kinship.
Therefore, if you are a disciple of Jesus, if you're one who hears and does the word of God, then your answer to my opening question is, "Yes, I am related to Jesus, not by blood, but by my lived commitment to God's word." I don't know how you relate to this truth, but I find it to be great news. The idea of being related to Jesus, in the way he thinks about relatedness, gives me both joy and reassurance. It's wonderful to be a member of the family of God.
As I reflect further on this passage, I'm also challenged to consider how I think about and act when it comes to family. It's certainly right for me to love and value those who are my literal relatives. But I wonder if I'm open to inviting others into the circle of my family? Do I value my "Jesus family" as much as Jesus does? Am I committed to the wellbeing of my sisters and brothers in Christ? Do I act upon this commitment through works of tangible love? Or, to put it differently, when it comes to the family of God, am I hearing the word of God and doing it?
Reflect
How do you feel about being a member of Jesus's family?
How would you respond to the questions asked in the last paragraph of the devotion?
Act
If this were a normal year, I'd encourage you to think about whom you might invite into the circle of your family this Christmas. This year, however, with the coronavirus threat, loving members of your "Jesus family" probably means not inviting them over to your home. But there are still ways for you to reach out to your sisters and brothers in Christ with a family kind of love. Take some time to talk with God about this, and then act on what he lays upon your heart.
Pray
Lord Jesus, how great it is to be a member of your family! Thank you for thinking of family in such a different way. Thank you for thinking of me as one of your closest family members.
Help me, Lord, to think as you think. Even as I love my natural family, may I invite others into my circle of commitment and love. May I reach out to others, especially in this challenging time, with creativity and compassion.
I also pray for my church, that we would grow as your family, opening our hearts to each other and to our neighbors. May our love for one another be like your love for us: gracious, generous, forgiving, faithful. Amen.
---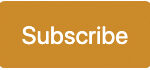 Sign up to receive a Life for Leaders devotional each day in your inbox. It's free to subscribe and you can unsubscribe at any time.
Find all Life for Leaders devotions here. Explore what the Bible has to say about work at the unique website of our partners, the High Calling archive, hosted by the Theology of Work Project. Reflection on today's Life for Leaders theme can be found here: Are You Part of the Family of Jesus?

---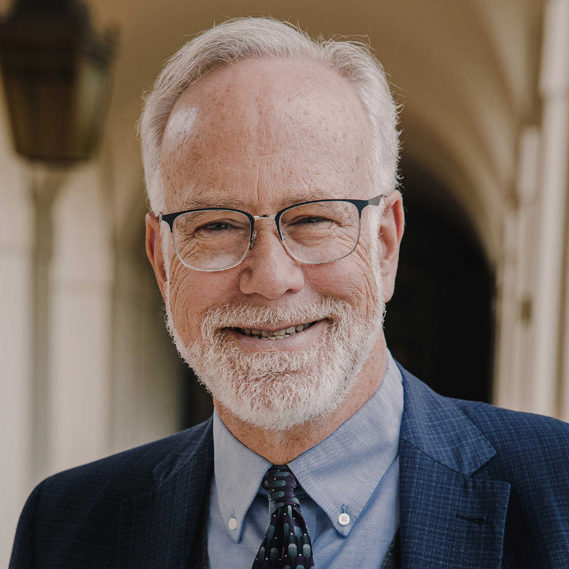 Dr. Mark D. Roberts is a Senior Strategist for Fuller's Max De Pree Center for Leadership, where he focuses on the spiritual development and thriving of leaders. He is the principal writer of the daily devotional, Life for Leaders, and the founder of the De Pree Center's Flourishing in the Third Third of Life Initiative. Previously, Mark was the Executive Director of the De Pree Center, the lead pastor of a church in Southern California, and the Senior Director of Laity Lodge in Texas. He has written eight books, dozens of articles, and over 2,500 devotions that help people discover the difference God makes in their daily life and leadership. With a Ph.D. in New Testament from Harvard, Mark teaches at Fuller Seminary, most recently in his D.Min. cohort on "Faith, Work, Economics, and Vocation." Mark is married to Linda, a marriage and family counselor, spiritual director, and executive coach. Their two grown children are educators on the high school and college level.