You were taught, with regard to your former way of life, to put off your old self, which is being corrupted by its deceitful desires; to be made new in the attitude of your minds; and to put on the new self, created to be like God in true righteousness and holiness.
Work is one of the major places in which we live out our faith in Christ. Our faith should inform our work—whether we work in churches, social innovation non-profits, investment firms, grocery stores, schools, mayor's offices, or entrepreneurial startups.
But the relationship between faith and work isn't a one-way street, where faith informs work and that's it. Rather, our work can have a major impact on our faith; our workplace can be a significant context for spiritual formation, as the Holy Spirit teaches, guides, forms, and renews us in and through our daily work.
As you read this you may be thinking: "Of course. That's obvious." Or you may be thinking: "That sounds very idealistic. My job is not very spiritual. I crunch numbers or sell widgets. I can't quite see how the Spirit is forming me through my work." Or perhaps you fall somewhere in between these points of view.
I would be so bold as to suggest that God seeks to form us spiritually through our work no matter the particular work we do. God can do this even when the nature of our work feels purely secular or utterly routine. Why do I believe this? In part, I know people who have experienced profound spiritual renewal in the context of work that we would not regard as "spiritual." I will share a stirring example of this in tomorrow's Life for Leaders devotion.
But my conviction about the potential for spiritual renewal in our workplaces also comes from a couple of basic facts of life. First, we spend a large percentage of our waking hours working. I'm including here both compensated and uncompensated work (parenting, studying, volunteering in a food pantry, etc). It makes intuitive sense to me that God would be actively at work in and through us during the times we are working.
Second, I take seriously the fact that God is making us new "in the attitude of our minds" (4:23). Surely this doesn't happen only when we are doing things we might call "spiritual" or "religious." To be sure, God is at work in us when we gather for corporate worship, when we pray, and when we help out in our church's youth ministry. But God is also at work in us when we lead meetings, build furniture, or sell shoes. And often what happens in these ordinary activities actually provides opportunities for spiritual growth that aren't always presented in so-called "spiritual activities."
I'll say more about this tomorrow. For now, let me encourage you to consider the following questions.
Something to Think About:
How do you respond to the thought that God seeks to renew and form you through your daily work?
Can you think of times or ways that this has happened in your life? Are you more like Christ today because of ways God has used your work to form you?
Is the Spirit of God forming you these days in a specific way through your work? What helps you to see this?
Something to Do:
With a close friend or with your small group, talk about how God's Spirit forms you in the context of your work—or talk about how this doesn't seem to be happening in your life. Consider together what you might do to have your workplace become a setting for spiritual renewal.
Prayer:
Gracious God, thank you for making us new in the attitude of our minds through your Spirit. Thank you for doing this, not just in special moments, but in all of life as we make ourselves available to you. Help us, we pray, to be more attentive to how you are renewing and forming us so that we might be thankful and so that we might cooperate with your Spirit. May we learn to offer all of our life to you and to recognize that you are present in every bit already. Amen.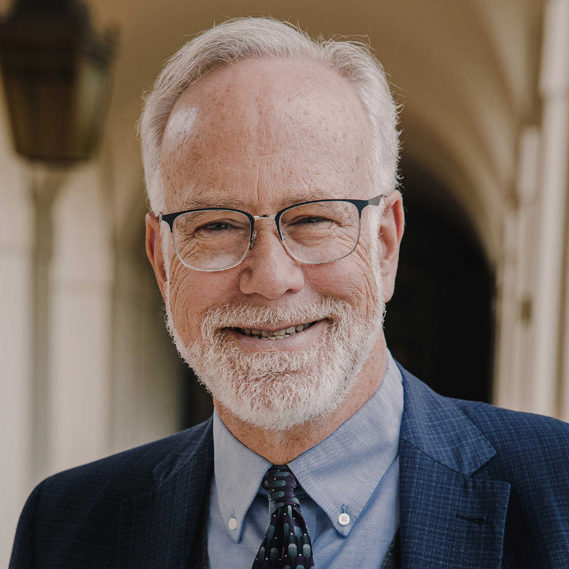 Dr. Mark D. Roberts is a Senior Strategist for Fuller's Max De Pree Center for Leadership, where he focuses on the spiritual development and thriving of leaders. He is the principal writer of the daily devotional, Life for Leaders, and the founder of the De Pree Center's Flourishing in the Third Third of Life Initiative. Previously, Mark was the Executive Director of the De Pree Center, the lead pastor of a church in Southern California, and the Senior Director of Laity Lodge in Texas. He has written eight books, dozens of articles, and over 2,500 devotions that help people discover the difference God makes in their daily life and leadership. With a Ph.D. in New Testament from Harvard, Mark teaches at Fuller Seminary, most recently in his D.Min. cohort on "Faith, Work, Economics, and Vocation." Mark is married to Linda, a marriage and family counselor, spiritual director, and executive coach. Their two grown children are educators on the high school and college level.