The thief comes only to steal and kill and destroy. I came that they may have life, and have it abundantly.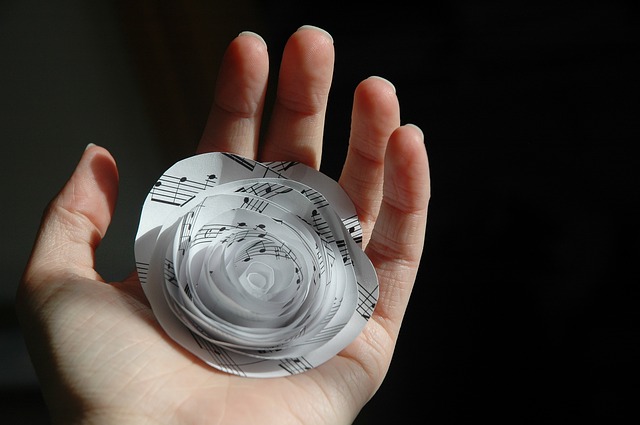 You know that part in the Bible where Jesus tells the disciples he came so we might have life? Well, for a long time, you would have thought I'd interpreted that as, "I have come that you might be right." If you ask my husband, I'm sure he'd agree I was confused.
Oh, how difficult it is to realize we've been wrong about something! For so many of us, it's quite painful to let go of a long-held understanding of one thing in order to make room for a more expansive perspective or (and this is the worst) an opposing viewpoint on one thing or another.
When it comes to releasing my need to always be right, I'd have to say my children have been my greatest teachers.
As a young mother, I had no idea what I was doing (who among us does?) and, from time to time, I'd make a mistake with my children. I'd be short with them. I'd refuse to let them explain. I'd try to make them be a person they were never meant to be. In other words, I tried to get them to conform to an image of themselves that I deemed to be "right" for them.
Eventually, however, what I came to understand is that I was denying my children a chance to realize the actual truth of Christ's statement: he came that we might have life. And not just any kind of life. Christ came that we might have abundant life!
All of my efforts to make my children conform to what I believed was right for them, was actually suffocating the person God truly created them to be. Over time, my patient and loving children gently (and sometimes not so gently) helped me see the error of my ways. Yes, there are values and morals and biblical truths, which hold fast — the primary one of which is love. But my efforts to make my children conform were less about loving them well, and more about presenting myself to the world as a parent who raised her kids right.
There have been multiple times I've sought my children's forgiveness, and they are speedy with showering grace, understanding, and love in my direction. When I say, "I'm sorry," it seems like such an inadequate offering to them. But they are kind to me, and they receive my words warmly. They never hold a grudge.
The gifts my children offer me are life giving: forgiveness, grace, understanding, and love. Each one has the power to set a person free. And trusting the God of all Truth to love my children better than I can is the greatest freedom of all — for me, and for my children. God alone knows the "right" path for my children. Releasing them to God while loving them well, providing safe spaces, and admitting when I've been wrong has indeed, breathed life into our relationship with one another.
I'd so much rather have this beautiful gift of abundant life — in God and with my children — and a freedom from the burden of always having to be right in the eyes of the world. How about you?
QUESTIONS TO CONSIDER:
How right do you need to be? Is it difficult for you to apologize? Are you waiting for an apology from someone that might never come? What is that like?
PRAYER:
Thank you that it is life you promised us. Keep me from needing to be right so much of the time. Instead, let me give others space to be who you created them to be. Amen.