It is to peace that God has called you.
Focus
God has called us to peace in our relationships. This doesn't mean, however, that we simply "make nice." God's peace is inseparable from his justice and righteousness. We respond to our calling to peace by building healthy, holy relationships, and by making sure that all people are able to experience the peace of God. We do this not in our own strength, but through Christ who is our peace.
Today's devotion is part of the series God's Transformational Calling.
Devotion
The language of calling shows up in 1 Corinthians 7 more than in any other chapter in all of Paul's letters. This would seem to suggest that we can learn a lot about Paul's notion of calling from this chapter. That is true in a way. But the problem is that 1 Corinthians 7 is a notoriously difficult chapter to interpret, and what Paul writes about calling adds significantly to the interpretational confusion. Nevertheless, I believe we can indeed discover more about God's calling by a careful reading of 1 Corinthians 7.
Paul wrote this chapter in response to problems in the relationships among the Corinthians Christians, especially having to do with marriage. Apparently, certain immature believers thought that, as Christians, they should refrain completely from sexual intimacy within marriage. Their spouses were not enthusiastic about this notion. Moreover, there was confusion about whether or not single people should marry at all. Then there was the issue of Christians who were married to non-Christians. Should a believer in Jesus remain in such a marriage? Or was it better to seek a divorce? And what about if a non-Christian spouse opted for divorce? What should the Christian do then?
In his effort to guide the Corinthians, Paul establishes a foundational principle to applies, not just to the particular issues in Corinth, but to Christian life in general. In 1 Corinthians 7:15 he writes, "It is to peace that God has called you." The immediate context has to do with marriage and divorce between a believer and a non-believer. But the principle is relevant far beyond this particular situation. In all of our relationships, God has called us to peace. In his letter to the Colossians, Paul writes, "And let the peace of Christ rule in your hearts, to which indeed you were called in the one body" (Colossians 3:15).
Why has God called us to peace in our relationships? For one thing, peace is an essential element of God's own nature. As Paul will write in a later chapter of 1 Corinthians, "For God is not a God of disorder but of peace" (1 Corinthians 14:33). The world that God created originally reflected God's peace, God's pervasive shalom. But, of course, sin came along and peace was broken.
Yet, God has not abandoned us in our brokenness. In fact, through Christ, God has broken that which keeps us from experiencing peace in our relationships (Ephesians 2:14). Christ himself is "our peace" (Ephesians 2:14). His death on the cross not only saves us from sin, but also begins to mend the brokenness in our lives. Christ is in the peacemaking business.
Remember that biblical peace is not the same as being nice. It's not accepting evil with a smile or ignoring injustice. God's peace includes the right-ordering of all relationships. It is inseparable from justice and righteousness. Remember Isaiah's prophecy that is being fulfilled in Christ, "His authority shall grow continually, and there shall be endless peace for the throne of David and for his kingdom. He will establish and uphold it with justice and with righteousness from this time onward and forevermore" (Isaiah 9:7).
Biblical peace is also not only the absence of conflict. It is life the way God intended: abundant, fruitful, and just. So, in 1 Corinthians 7:15, when Paul says that we are called to peace, he is not saying only that we should try to get along with everyone. Rather, peace in relationships requires their health and holiness, their flourishing and fruitfulness.
You and I are called to peace. We are to imitate our Lord by being peacemakers in our relationships. This pertains to marriage, as Paul makes clear in 1 Corinthians 7. But it also informs all of our relationships: at home and at work, in church and in our neighborhood, in our cities and countries. In anticipation of the day when Christ will establish endless peace filled with justice and righteousness, we respond to God's call to peace no matter where he has placed us.
Reflect
How do you respond to the idea that God has called you to peace?
Are you in any relationships at the moment that are greatly in need of peace? How might you be a peacemaker in these relationships?
How might you be a peacemaker in your family? Your neighborhood? Your church? Your city?
Act
Take some time to reflect on the Prayer of St. Francis printed below. As you do, what does the Spirit of God impress upon your heart? How might you be an instrument of God's peace in your relationships today?
Pray
Lord, make me an instrument of your peace:
where there is hatred, let me sow love;
where there is injury, pardon;
where there is doubt, faith;
where there is despair, hope;
where there is darkness, light;
where there is sadness, joy.
O divine Master, grant that I may not so much seek
to be consoled as to console,
to be understood as to understand,
to be loved as to love.
For it is in giving that we receive,
it is in pardoning that we are pardoned,
and it is in dying that we are born to eternal life. Amen.
The Prayer of St. Francis (public domain)
---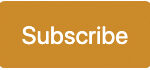 Sign up to receive a Life for Leaders devotional each day in your inbox. It's free to subscribe and you can unsubscribe at any time.
Find all Life for Leaders devotions here. Explore what the Bible has to say about work at the unique website of our partners, the Theology of Work Project. Commentary on today's Life for Leaders theme can be found here: Set Your Mind on Things Above: Heavenly Living for Earthly Good (Colossians 3:1–16)

---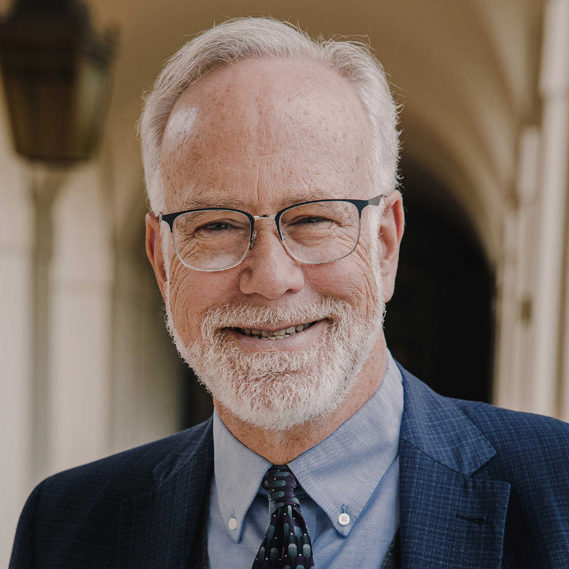 Dr. Mark D. Roberts is a Senior Strategist for Fuller's Max De Pree Center for Leadership, where he focuses on the spiritual development and thriving of leaders. He is the principal writer of the daily devotional, Life for Leaders, and the founder of the De Pree Center's Flourishing in the Third Third of Life Initiative. Previously, Mark was the Executive Director of the De Pree Center, the lead pastor of a church in Southern California, and the Senior Director of Laity Lodge in Texas. He has written eight books, dozens of articles, and over 2,500 devotions that help people discover the difference God makes in their daily life and leadership. With a Ph.D. in New Testament from Harvard, Mark teaches at Fuller Seminary, most recently in his D.Min. cohort on "Faith, Work, Economics, and Vocation." Mark is married to Linda, a marriage and family counselor, spiritual director, and executive coach. Their two grown children are educators on the high school and college level.