A Note from Mark
Dear Life for Leaders Reader,
Earlier this week, I wrote a letter inviting Life for Leaders readers to support our work. If you missed that letter and would like to support Life for Leaders, please read the letter at the bottom of this devotion. Thanks very much!
Grace and Peace,
Mark
And why do you worry about clothing? Consider the lilies of the field, how they grow; they neither toil nor spin, yet I tell you, even Solomon in all his glory was not clothed like one of these.
Focus
In the heat of this day, Lord, may I know your enduring presence, calming my tension, soothing my fears—bringing into all the pettiness, all the overwhelming detail, all the mind-boggling complexity, the perspective of your simple word of grace: "Consider the Lilies."
Devotion
There was a time during my days as an engineer when things were incredibly stressful for the company I worked for. We were in a high-demand season of work and there was a lot of pressure to get things done well and right. I was not the best of designers, yet I was in an industry where you can lose position if you make mistakes.
One day, I left my desk and when I returned I found a printed sheet with these words on it:
In the heat of this day Lord, may I know your enduring presence, calming my tension, soothing my fears. Bringing into all the pettiness, all the overwhelming detail, all the mind-boggling complexity, the perspective of your simple word of grace:

"Consider the Lilies."
I took the sheet and, after pondering the words for a while, scanned a copy and slipped the original into my journal. I never knew who gave it to me. I cannot even remember all the details of what was so stressful about that particular time at work. But those words still come to mind when I have the propensity to look at my resources and decide that scarcity is greater than God's kingdom.
Worrying can be the result of conclusions that do not align with Jesus's kingdom. In his Sermon on the Mount (Matthew 5-7) Jesus zooms in on the issue of scarcity, resources, and worry. He gives his listeners wise instructions on how to deal with them. He did not turn their focus to the problem or the scarcity. He turned their attention to what can be.
My kids were adept at avoiding sleep. I would not waste my time telling them they had to go to sleep. That would only draw their attention to the fact they were awake, and they would worry about being awake. But nobody needs to be condemned as they head to sleep. Instead, I turned their attention to the "lily" of sleep. "You do not have to go to sleep at all son/daughter," I would say. "All you need to do is lay down and be still." They are teens now and I do not have one night recorded where they did not sleep at all. In fact, most mornings I can't get them out of the bed now.
Jesus knows that we have not yet really grasped the fact that there is a kingdom coming where there will literally be no one begging for bread, work, purpose, companionship, or anything else. But because this kingdom is not fully realized for us, Jesus gives us the proverbial "Just be still" :
"Consider the Lilies"
We are in a time where it is likely that you cannot see the results clearly. Or perhaps you recognize that in your life there is something missing, lacking, dead, not returning, etc. You could turn all your focus to what is missing, but it will result in either despair and worry at best, or vain aloofness or impassivity at worst. Either of these results in worry for you and others around you. It is possible to find lilies and ponder them.
Consider the work you do and how your part is important but how much is done in spite of you.
Consider the resources you do have and how much had to be done before you received them.
Consider what you do know and how you use that wisdom every day.
Consider the ones who are still there walking with you.
Consider the literal lilies, and how they still run circles around Solomon's wardrobe 2000 years since Jesus said it.
I'd like to believe Jesus used what was readily available, which ensures our fellow image-bearers wherever they are, even in Antarctica or in less fortunate places, can find lilies also. Consider the penguins and glaciers, consider the cloudless sky, consider the dandelions, consider the concrete sidewalks. All dressed in material and colors and movement and purpose that God in all his creativity could have simply chosen to skip on creating. Yet, in all the beauty with which he clothed them, he has added to our lives just what we need.
We cannot add a day to our lives or anyone else's life through worry. That is not how life works in God's economy. But there are legitimate things that concern us and may cause us to worry. As kingdom citizens, we pause to turn our attention to the lilies we have available. If God can do so much with lilies and dandelions, which are here today (and really tomorrow—it is hard to get rid of them. isn't it?),  then how much more does He care about us?
Reflect
What are some of the collective lilies that are good for anyone in our community—the things that are commonly good to all and everyone has access to their benefits?
What are your regular lilies? What would happen if those lilies were a source of worry?
Act
What is the common good around you? What are the things that are good for anyone and everyone has free access to the benefits? Take some time and think about the creator and how He made those things, how He cares for them and what they say about His character. When you have considered it well, think about these words in Matthew 6:30a: " If this is how God clothes the wild grass, which is here today and tomorrow is tossed into the fire to heat the oven, won't he clothe you even more?"
Prayer
We praise you, God, for your work and wonder in clothing every part of creation. When there are things that may worry us, please turn our attention to you and what you are doing around us. Thank you for giving so many reminders that you are present and active at work all the time. In Jesus' name, Amen.
A Note from Mark
Dear Life for Leaders Reader,
Before we get to today's devotion, I'd like to share a short note with you.
Today is "Giving Tuesday." Nine years ago, several businesses and non-profit organizations decided to encourage charitable giving and other good works on the Tuesday after Thanksgiving. Their idea caught on. Today, thousands of non-profits will be asking people to give to support their work. The De Pree Center is one of those organizations. (If you receive our "Faith. Work. Leadership." newsletter, you may already have seen our De Pree Center request. Today, I'm adding a specific request to Life for Leaders readers.)
Before I ask for your help, I want to be very clear about a couple of things. First, it is an honor to serve you through Life for Leaders. I regularly thank the Lord for the gift of being able to study the Bible and share what God teaches me with you. Sometimes I'm amazed that this is a central part of my job. What a blessing!
Second, I want you to know that we at the De Pree Center are glad to be able to give away Life for Leaders without charging a subscription fee. That was true when I was the Executive Director, and it remains true now that Michaela O'Donnell is in charge. We often marvel at the fact that over 750,000 times each year, someone chooses to read Life for Leaders, either by opening the email or by visiting a page on our website. We love being able to offer Life for Leaders as a gift.
We're able to do this, as you would imagine, because of the generosity of our financial supporters. The De Pree Center makes a modest amount of money from sales of resources and experiences, but mainly we depend on the financial support of people who believe in what we're doing and want to invest in our work. We are glad to part of Fuller Seminary, but we do not receive financial support from the seminary. (By the way, we certainly encourage you to consider supporting Fuller. The seminary and its "FULLER NEXT" vision is amazing.)
So, today I'm asking you to consider supporting the De Pree Center financially. This could be a gift designated for Life for Leaders if that's what you'd like to do. Or it could be a gift for the De Pree Center in general. Either would be wonderful. Click on this link if you'd like to support our work.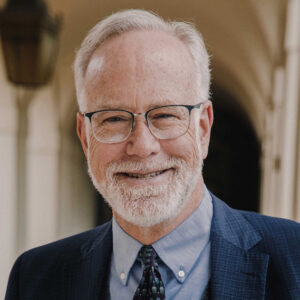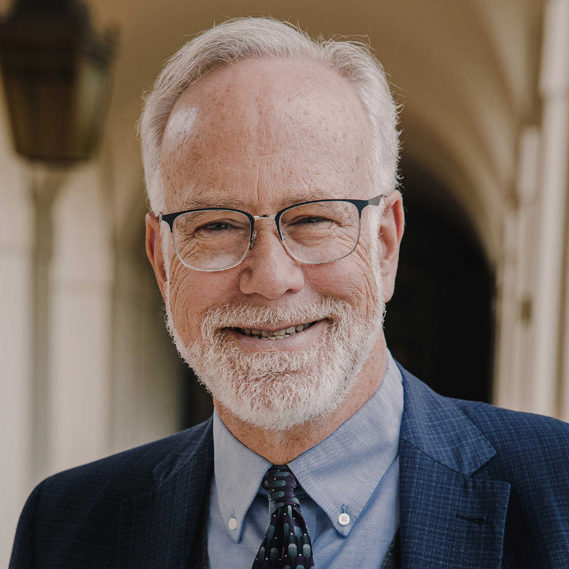 If you'd like to make a gift to the De Pree Center, please click here. Sometimes potential donors would like to speak with someone in leadership here. That's great. Either Michaela or I would be glad to talk with you. Just email us to set up a time to talk: email Michaela; email Mark.
Thank you for allowing me to add this note to today's devotion. And thank you, once again, for being one of our subscribers. I am so thankful for you and for the chance to serve you through Life for Leaders and the De Pree Center.
Now, I know you have a variety of worthy charitable possibilities. If this is not the year to support us, that's fine. Let me encourage you to be generous in the way God is leading you. That's the main thing. I trust that God will supply what we need to continue to serve him through Life for Leaders and other De Pree Center efforts. Honestly, I have been repeatedly amazed by God's faithfulness and kindness to us over the past six and a half years!
Grace and Peace,
Mark Roberts
P.S. – If you want to support the De Pree Center's mission, click here.
Find all Life for Leaders devotions here. Explore what the Bible has to say about work at the unique website of our partners, the High Calling archive, hosted by the Theology of Work Project. Reflection on today's Life for Leaders theme can be found here: Jesus' Cure for Worry: Part 1
---
Subscribe to Life for Leaders
Sign up to receive a Life for Leaders devotional each day in your inbox. It's free to subscribe and you can unsubscribe at any time.
---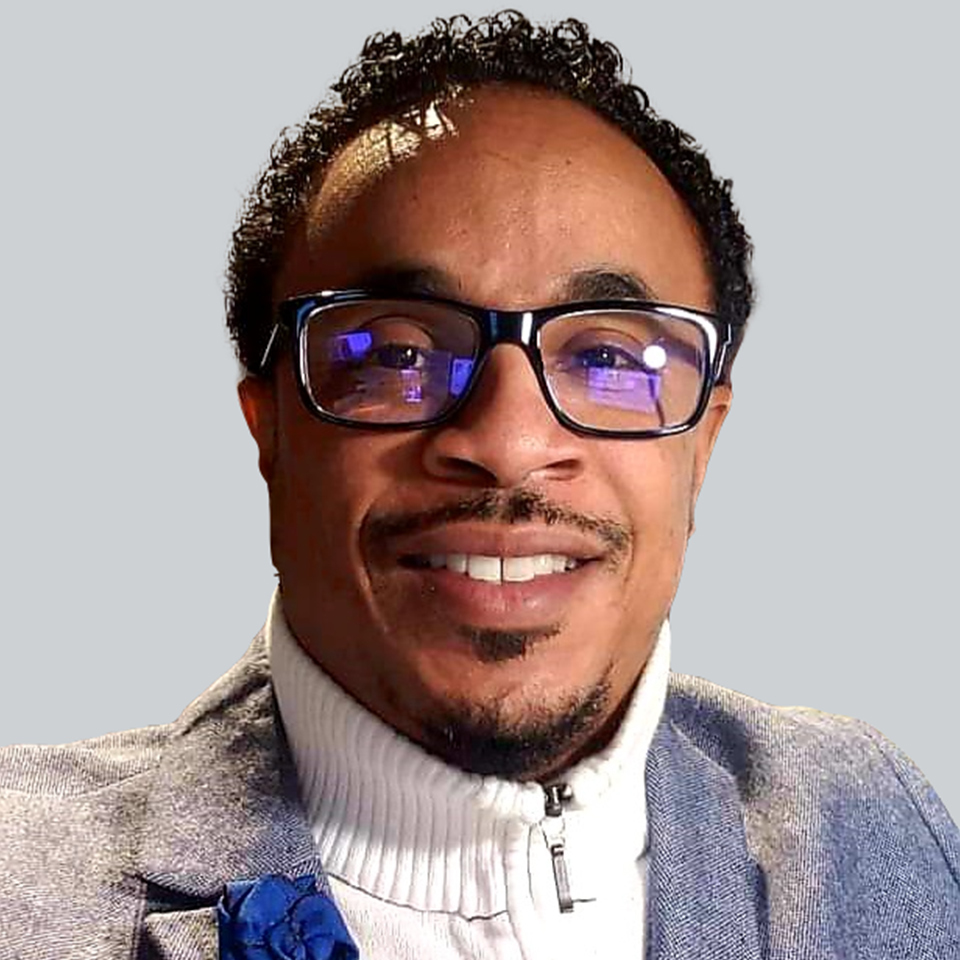 DeLano J. Sheffield is the Business Resource Specialist for Goodwill of MoKan where he connects to people on the fringes, training them to reach their full potential through learning and the power of work; he also is on the frontlines of the advances of the fourth industrial revolution and coaches leaders on diversity, inclusion, and accessibility. He began his career as an architectural engineer then went on to attend seminary. In every part of his life he finds ways to infuse theology into vocation, and strengthen practical connections of faith and daily activity. DeLano lives in Kansas City, Missouri.