As he approached the gate of the town, a man who had died was being carried out. He was his mother's only son, and she was a widow; and with her was a large crowd from the town. When the Lord saw her, he had compassion for her and said to her, "Do not weep."
Focus
Jesus exercised unique authority during his life on earth. He commanded demons and diseases, winds and waves. But Jesus was not some hard-hearted tyrant, one who exercised authority in an uncaring way. Rather, he was moved by compassion, by tender care for the struggles and sufferings of those he came to serve. Even today, Jesus who is Lord over us is also the one who feels with us and cares deeply for us.
Today's devotion is part of the series Following Jesus Today.
Devotion
As Jesus moved about Galilee, he came upon a funeral procession at a village called Nain. A man was being carried out of the village in order to be buried. Luke observes that this man was "his mother's only son, and she was a widow" (Luke 7:12). This meant, not only that she experienced horrible grief associated with the death of one's child, but also considerable financial and social uncertainty. In that day, women were cared for by their fathers, husbands, and sons. This woman would now be vulnerable in ways that must have been frightening to her.
Luke continues: "When the Lord saw her, her had compassion for her and said to her, 'Do not weep'" (7:13). We aren't told what exactly Jesus knew about the grieving mother. Did he know that she was also a widow? It seems likely, though we can't be sure.
Jesus's response to this woman might at first seem odd. Ordinarily, compassion for a mother who has lost a child to death doesn't involve telling her not to weep. That instruction almost seems to reflect the opposite of compassion. But Jesus knew where this story was heading. He knew that her weeping would soon be turned into rejoicing.
In a moment, Jesus will exercise amazing authority. But, for now, I want to reflect with you on what motivated him to do so. Luke says simply that when Jesus saw the woman, "he had compassion for her" (Luke 7:13). The verb translated as "have compassion" is a tongue-twister in Greek, splanchnizomai. It means to "have pity" or "feel sympathy." Literally, it means the moving of the inner parts of the body (splanchna), like the liver or kidneys. In English, we would talk about a person's heart being moved. (Interestingly, splanchnizomai appears two other places in Luke. The Good Samaritan was "moved with pity" for the man who had been robbed in Luke 10:33 and the father's heart was "filled with compassion" when his Prodigal Son returned.)
The fact that Jesus had compassion for the grieving mother tells us several crucial things about him. First, it shows us that Jesus paid attention. He wasn't walking around in the clouds of spiritual reverie, but rather living with awareness of those he had come to serve. Second, the compassion of Jesus reveals his genuine humanity and tenderness. He felt the full range of human emotions, including empathy for others.
Third, the compassion of Jesus also motivated and shaped his exercise of authority. A person in authority can be hard-hearted, insensitive to those who are beneath them. Authority without compassion can lead to unkindness, even to abuse or violence. But when authority is exercised on the basis of compassion, then it is likely to serve well those under authority, even to express genuine care for them.
We who follow Jesus acknowledge him as Lord of our lives. That's another way of saying he is the chief authority over us. Thus, it is encouraging to know that Jesus also feels compassion for us. When we struggle, when we hurt, when we go astray, Jesus isn't up on some heavenly throne shooting down demands as lightning bolts from Zeus. Rather, at it says in Hebrews 4:15, "we do not have a high priest who is unable to sympathize with our weaknesses." Jesus gets us, feels with us, and exercises his authority as an expression of compassionate love for us.
Reflect
Can you think of a time when someone demonstrated exceptional compassion for you? How did that feel? How did you respond?
What helps you to feel compassion for others?
What keeps you from feeling compassion for others?
How do you respond to the fact that Jesus is not "unable to sympathize" with your weaknesses?
Act
As you reflect on the compassion of Jesus, consider how you might be more like him in the way you relate to others? In particular, if you're a person in authority, think about how you can be more compassionate with regard to those who are entrusted to your care?
Pray
Lord Jesus, thank you for seeing the grieving mother outside of Nain. Thank you for really seeing her, seeing her pain and her grief. Thank you for feeling compassion, for allowing your heart to be open and moved by the sadness of this woman.
Thank you, Lord, for your compassion for me. Thank you for understanding my weaknesses, my fears, my pains. Thank you for "getting me" when I struggle.
Thank you also, Lord, for exercising your authority as an expression of compassion. Though you are truly the Lord of Lords, you do not "lord" your authority over me. Rather, you instruct, direct, and guide me out of tender compassion and gracious love.
Help me, Lord, to be more like you in all of life, especially in relationships where I have authority. Teach me to pay attention, to feel what others are feeling, to open my heart. May my directions be an outgrowth of my care for those you have entrusted to me. Amen.
---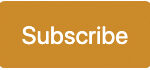 Sign up to receive a Life for Leaders devotional each day in your inbox. It's free to subscribe and you can unsubscribe at any time.
Find all Life for Leaders devotions here. Explore what the Bible has to say about work at the unique website of our partners, the High Calling archive, hosted by the Theology of Work Project. Reflection on today's Life for Leaders theme can be found here: Verbs That Make All the Difference in the World: Splagchnizomai

---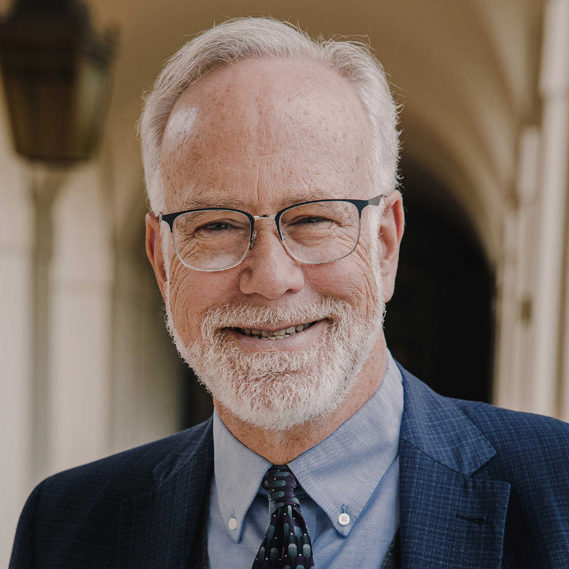 Dr. Mark D. Roberts is a Senior Strategist for Fuller's Max De Pree Center for Leadership, where he focuses on the spiritual development and thriving of leaders. He is the principal writer of the daily devotional, Life for Leaders, and the founder of the De Pree Center's Flourishing in the Third Third of Life Initiative. Previously, Mark was the Executive Director of the De Pree Center, the lead pastor of a church in Southern California, and the Senior Director of Laity Lodge in Texas. He has written eight books, dozens of articles, and over 2,500 devotions that help people discover the difference God makes in their daily life and leadership. With a Ph.D. in New Testament from Harvard, Mark teaches at Fuller Seminary, most recently in his D.Min. cohort on "Faith, Work, Economics, and Vocation." Mark is married to Linda, a marriage and family counselor, spiritual director, and executive coach. Their two grown children are educators on the high school and college level.